Starting: $5,000
ANNIE OAKLEY, Engraved Carriage Clock:
French carriage clock, gifted to Annie Oakley for her birthday during the American Exposition in London in 1887. Engraved "Annie Oakley" on top. A biography of Oakley mentions the carriage clock as being among the more than five dozen gifts she received from many members of European royalty. As well, the family's history maintains that this clock was with her in 1901 when she was involved in the train disaster that injured her badly. Measures about 4-1/2″ high to top, not including handle. One of several of Annie Oakley's personal items from the Patterson family in today's auction. Provenance: Obtained directly from descendants. Includes copy of letter of provenance from a direct descendant of Emily Patterson. Also includes copies of the pages from the last will and testament of Oakley's niece, specifically naming the clock. This item can be shipped in-house.
ConditionSee images. Clock does run when wound. Hairline in upper right corner of porcelain face, possibly a result of the damage that occurred in the 1901 train wreck.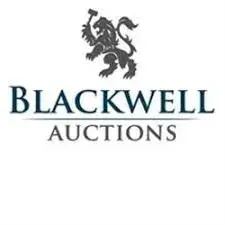 Live Auction
Start: Mar 18, 2023 12:00 EDT