Starting: $1,000
Akron, Ohio, Circa 1930s
A prohibitively rare reclining colt lying on a raised plinth, with the impressed logo for the Maurice Knight Acidproof Stoneware Company. Signed in script on the plinth Paul Bogatay. Molded in one piece, hand-tooled when leather hard.
Height 11 1/2 inches at colt's head; length of plinth 16 1/2 inches.
Paul Bogatay (1905-1972) was born in Ava, Ohio and attended the Cleveland School of Art. After a brief stint in the merchant marines, he received three scholarships from the Louis Comfort Tiffany Foundation and worked in their Oyster Bay studios in the summers of 1928-30. In 1929, he joined the Cowan Pottery in Cleveland, Ohio and along with Guy Cowan, became associated with what would become known as the Cleveland School of artists.
During his work at the Cowan Pottery, he became associated with Arthur Baggs, and spent the summer of 1932-1933 working at the Marblehead pottery before joining the faculty at Ohio State University where he served as an instructor of design, and later as a full professor of ceramics.
Throughout the course of his lifetime, Bogatay took free-lance jobs for various Ohio potteries. We assume this piece represents one such commission.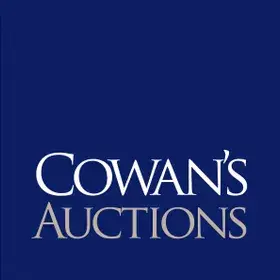 Live Auction
Start: Nov 11, 2020 08:30 EST