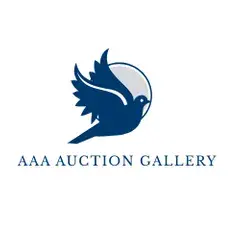 AAA Auction Gallery, Inc

330 Clematis Street, West Palm Beach, US 33401
561-252-8775
About Auction House
AAA Auction Gallery, Inc. specializes in fine jewelry, fine art & fine watches. AAA Auction Gallery, Inc is a global auction house that allows consumers to buy and sell fine jewelry, fine art gemstones, and timepieces in a transparent, secure, and regulated method.
Auction Previews & News
4 Results
Cartier's Panthère is a characteristic motif that traces its origins to Paris. When its founder Louis-François Cartier named his close aide, Jeanne Toussaint, as the Head of Creation, she took her fascination for panther patterns to a whole new level. In association with designer Peter Lemarchand, Toussaint made the big cat an inspirational motif for Cartier's Panthère designs. Three-dimensional figurative pieces, featuring the panther-inspired designs, became the prominent style of the jeweler. Two Panthère de Cartier lots are the key highlights of the upcoming luxury jewelry sale, presented by AAA Auction Gallery. One is a white gold ring set with precious stones. The 18-karat white gold piece features pear-shaped emerald eyes, onyx and brilliant-cut diamonds, weighing approximately 8.41 carats. The other Panthère lot is a bracelet of 18-karat white gold. It is set with two emerald eyes, one onyx nose, and 1,827 brilliant-cut diamonds, weighing 5.46 carats. Two Van Cleef & Arpels Alhambra necklaces also lead the listings. Both necklaces feature the iconic clover-shaped motifs inspired by the architecture of the Alhambra Palace in Granada, Spain. To view the complete catalog and register to bid online, visit Bidsquare and browse other online auctions.