Turner Auctions + Appraisals Presents Fine Art, Russian Silver & Jewelry
SOUTH SAN FRANCISCO, CA, January 26, 2021 – Turner Auctions + Appraisals is pleased to present Fine Art, Russian Silver, and Jewelry on Saturday, February 13, 2021, at 10:30 am PST. Among the many artworks are paintings, etchings, lithographs and mixed media by noted artists from the 18th to 21st centuries, including Charles Paul Gruppé, Alson Skinner Clark, William Keith, Mary DeNeale Morgan, David Alfaro Siqueiros, and Charles L. A. Smith – plus several religious and colonial paintings from the 18th century. A selection of bronzes is also on offer, after Frederick Remington, Auguste Rodin, and Dimitri Haralamb Chiparus. A highlight among the artworks is a bas-relief sculpture by Pierre Auguste Renoir, posthumously cast from the original terra-cotta piece.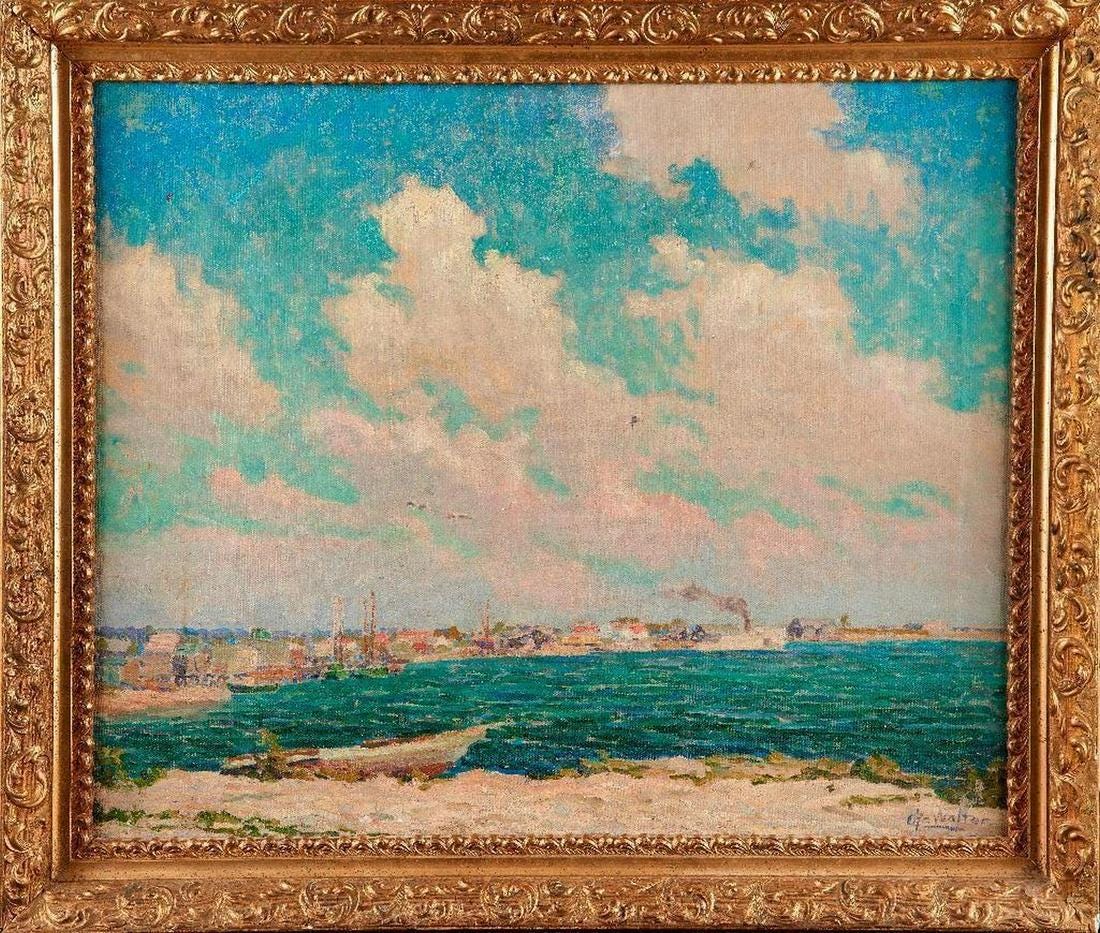 The sale also features an inviting array of Russian enamel silver, including a desk set, tea service, beakers, box, goblet, kovsh, dishes, candlesticks, multiple eggs, and more. Jewelry includes necklaces, pendants, earrings, bracelets, and rings. Most feature gold or silver and precious or semi-precious stones, such as diamonds, rubies, emeralds, jade, blue topaz, sapphires, pearls, jade, citrine, tourmaline, lapis lazuli, onyx or others. Watches and numerous groupings of vintage or costume jewelry are also available. Completing the sale are several pieces of Italian art glass.
Additional Highlights
Turner Auctions + Appraisals begins its online auction on Saturday, February 13, 2021, at 10:30 am PST; sale items are available for preview and bidding now. The auction will be featured live, online through Bidsquare.