MEDIA ALERT: Christie's Staff Art Show: Inside Job | Proceeds to Benefit Sing for Hope | July 25 – August 5, 2019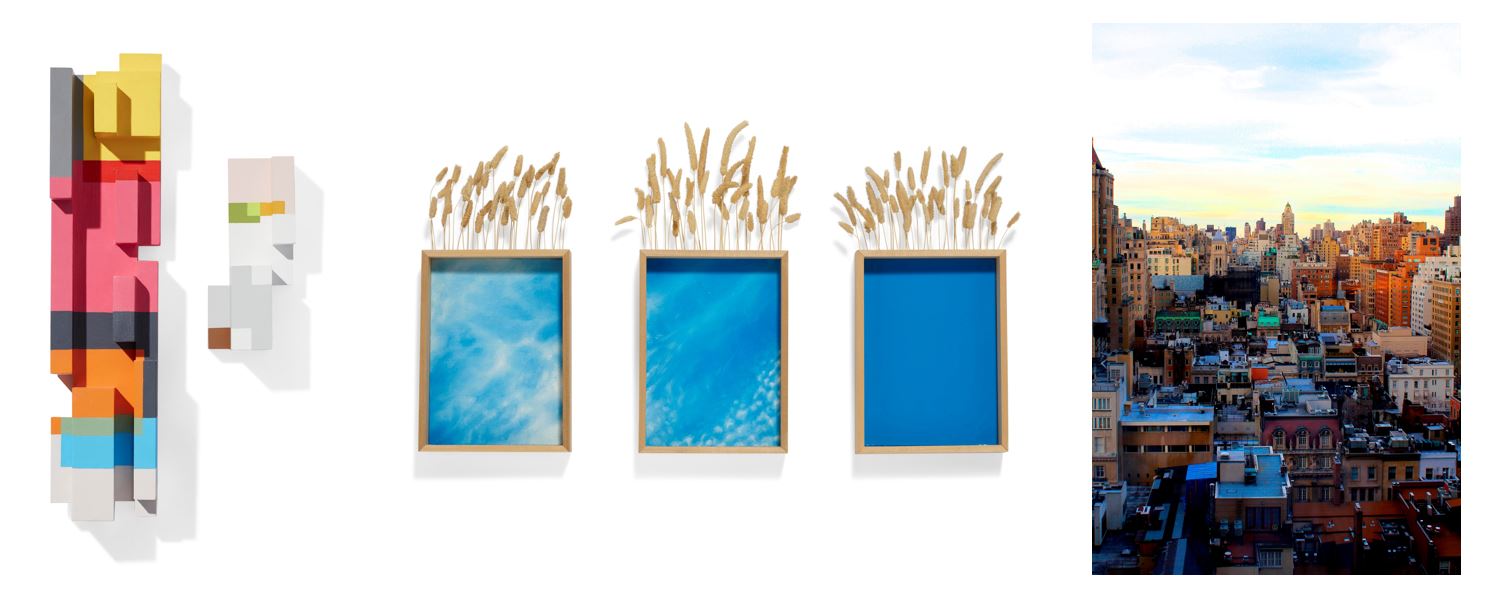 Christie's announces this year's Staff Art Show, Inside Job, which will open to bidding from July 25 – August 5. The online auction will be accompanied by an exhibition at Christie's New York galleries from July 25 – August 5 with an opening reception on August 1st.
Inside Job presents nearly 100 works of art created by Christie's New York employees from departments across the company including Art Handlers, Marketing, Estates and Appraisals and Specialist Departments such as Watches, World Art, and Post-War and Contemporary Art. The sale features unique paintings, works on paper, photography, and sculpture highlighting the diversity and creativity of the artists. With estimates starting at $100, the sale offers a rare opportunity for new and seasoned collectors to purchase works of outstanding quality by art-world insiders, many of whom are experts in their field.
This year, continuing Christie's Corporate Social Responsibility initiatives, a portion of the proceeds from the auction will be given to Sing for Hope, a charity which brings the healing and unifying powers of art and creativity to people all over the world in hospitals, schools, refugee camps and public spaces.
Additionally, the opening reception on August 1st will feature five Sing for Hope Pianos: "Urban Harmony," by King Yan "Fina" Yeung; "Color in the City," by Billy The Artist; "Treasure," by Noël Copeland; "Hummingbirds," by Robert Padovano; and "Basant Utsav (Celebration of Spring)," by Alpana Mittal "Tejaswini."
About Christie's
Christie's, the world's leading art business, had auction sales in the first half of 2019 that totalled £2.2 billion / $2.8 billion. Christie's is a name and place that speaks of extraordinary art, unparalleled service and international expertise. Christie's offers around 350 auctions annually in over 80 categories, including all areas of fine and decorative arts, jewellery, photographs, collectibles, wine, and more. Prices range from $200 to over $100 million. Christie's also has a long and successful history conducting private sales for its clients in all categories, with emphasis on Post-War & Contemporary, Impressionist & Modern, Old Masters and Jewellery.
Alongside regular sales online, Christie's has a global presence in 46 countries, with 10 salerooms around the world including in London, New York, Paris, Geneva, Milan, Amsterdam, Dubai, Zürich, Hong Kong, and Shanghai.
*Please note when quoting estimates above that other fees will apply in addition to the hammer price - see Section D of the Conditions of Sale at the back of the sale catalogue.
*Estimates do not include buyer's premium. Sales totals are hammer price plus buyer's premium and are reported net of applicable fees.