Bernard Levy, 98
Americana Expert Built Top Collection
PALM BEACH, FLA. — Bernard Levy, who took the family firm, founded in New York City in 1901, to new heights as Bernard & S. Dean Levy, Inc, died at his home in Palm Beach on Wednesday, January 27.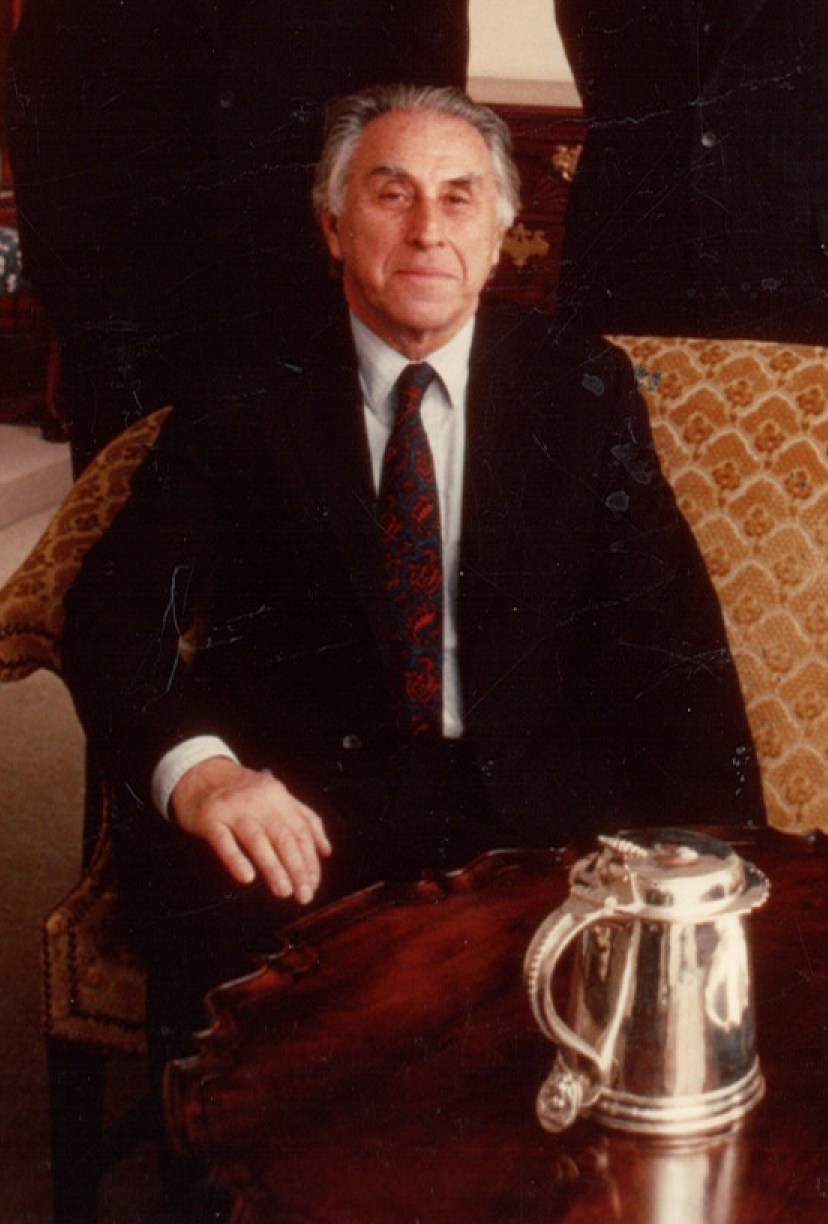 Levy, 98, was the son and nephew of Isaac M. Levy and John Ginsburg, among the most prominent antiques dealers of the early Twentieth Century. Bernard was born in New York City on February 10, 1917, and attended New York University. He returned to the trade after serving in the US Navy in the Pacific theater during World War II.
Levy was a foremost expert in early American furniture, first as a partner of Ginsburg & Levy, and from 1973 until his death with Levy Galleries in Manhattan. The business continues under the direction of his son Dean Levy and grandson Frank Levy.
Active as a dealer for more than seven decades, Bernard formed friendships with many well-known collectors and curators, among them Ima Hogg, Henry and Helen Flynt, George and Linda Kaufman, Joseph and June Hennage, George B. Lorimer, Eric Martin Wunsch and Vincent Andrus. Some of the most recognizable objects at the Metropolitan Museum of Art, Bayou Bend, Winterthur Museum, Historic Deerfield and other leading institutions carry the Levy provenance.
"Bernard had a great sense of humor and enjoyed exchanges, some of which were pretty funny, with collectors. We occasionally disagreed but, on the whole, got along very well. He could be very tough on price. I was more inclined to negotiate. His memory was fabulous. He never completely retired and continued to come up to New York after he moved to Florida in 2002," Dean Levy recalled.
Bernard, who served as president of the Art and Antiques Dealers League of America from 1962 to 1966, had an eye for the finest, especially furniture and silver, and was eager to share his knowledge and enthusiasm with collectors, curators, other dealers and, especially, his family.
"His love for all things Americana was infectious," said Frank Levy.
Fit and robust, Bernard was a champion tennis player who remained competitive in the sport well into his eighties. He was predeceased by his wife of 69 years, Laura Redfield Levy, who shared his love of life, travel and dogs. In addition to Dean Levy and Frank Levy, he is survived by a second son, Jonathan; a daughter, Marcia Roesch; six other grandchildren; and six great-grandchildren.
A celebration of his life is planned for a later date.