Art from home — 10 of the best virtual tours from Christie's global salerooms
Want to revisit the collection of Peggy and David Rockefeller? Window shop for royal jewels? Or wander among David Gilmour's guitars? Well, now you can — take a digital stroll through the exhibitions that made history at Christie's
It's often said that Peggy and David Rockefeller were the greatest collectors of the 20th century.
That claim was somewhat confirmed in 2018 when Christie's sold 1,500 of their artworks, decorative objects and jewels across 10 days of auctions, realising $835,111,334 — the highest total ever achieved for a single collection. The sale proceeds were donated to causes Peggy and David supported during their lifetimes.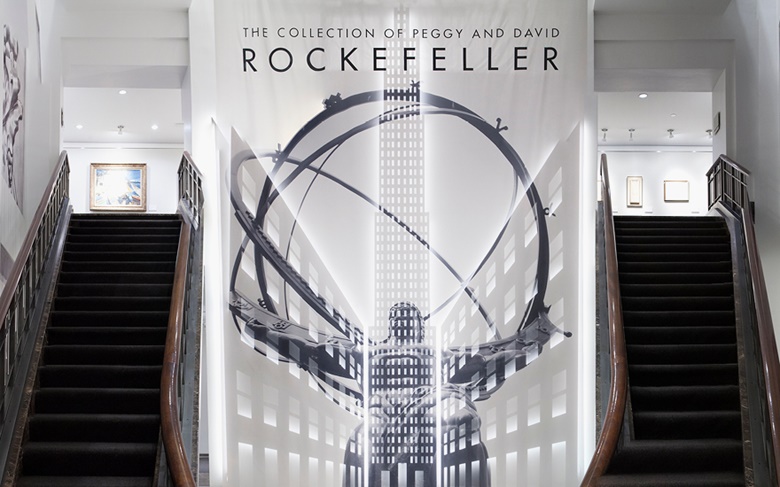 In the six-month buildup to the sale, Christie's published video tours of their homes, features exploring the couple's philanthropic endeavours, a series of object lessons called 'Live Like a Rockefeller', and a virtual tour of the collection exhibition held at Rockefeller Plaza in New York.
Ahead of the live auctions, more than 80,000 visitors came to the Christie's galleries to view the collection. Highlights included 20th-century masterpieces, such as Picasso's Fillette à la corbeille fleurie (1905), Monet'sNymphéas en fleur (c.1914-1917), and Matisse's Odalisque couchée aux magnolais (1923). But arguably it was the couple's personal mementos, including picnic baskets, duck decoys and money clips, that made the sale so captivating.
In May 2019, Christie's Post-War and Contemporary Art Evening Sale in New York achieved a grand total of $538,721,750, setting a flurry of new world records in the process. The star of the night was Jeff Koons' Rabbit, a 104 cm-high stainless-steel sculpture that sold for a staggering $91,075,000. It not only broke Koons' personal best, but also the coveted record for world's most expensive artwork sold by a living artist.