5 of the Best – 2020 Auction Highlights
Here are some top lots in the categories of fine art, jewelry, watches, Asian art, and Americana from 2020 that gave a jolt of excitement and wildly exceeded expectations in a year that saw major auctions go virtual.
Chinese Blue and White Lotus-mouth
Bottle Vase, sold for: $1,272,500
Elegantly formed, with an elongated pear-shaped body, allover lotus scroll design executed in "heap and pile" style, animal masks applied to the shoulder and six-character Yongzheng mark in underglaze blue in a double ring to the base, the ht. 13 1/2 inch tall vase descended in the current consignor's family through Ward Thoron (1867-1937), with familial links to shipping and overseas trade.
Alfons Walde (Austrian, 1891-1958), Aufstieg
der Schifahrer, sold for: $612,500
An avid skier, Stephan Paul Laufer (Austrian/American, 1903-1970), commissioned this painting from Alfons Walde after seeing a similar work by the artist on a trip to the Austrian ski town Kitzbühel in the winter of 1937/38. Laufer fled Austria two days after the Anschluss, before Walde had begun the painting. After World War II, Laufer contacted Walde and arranged for the work to be sent to him in the United States.
Andrew Clemens Patriotic Presentation
Sand Art Bottle, sold for: $275,000
Setting a record, the meticulously crafted sand art bottle, one of a small group that survives today, was made by Andrew Clemens (1857-1894) circa 1885-90. The 7 1/4 inch tall bottle, decorated with an eagle, flag, mortar and pestle, and outstretched arms, was dedicated to Hot Springs, Arkansas physician, Dr. Prosper Harvey Ellsworth. The bottle descended in the family and "the fact that the owner is known and the subject matter is occupational adds to the rarity of the piece," says LaGina Austin, Director of Appraisal & Auction Services, and Arkansas native.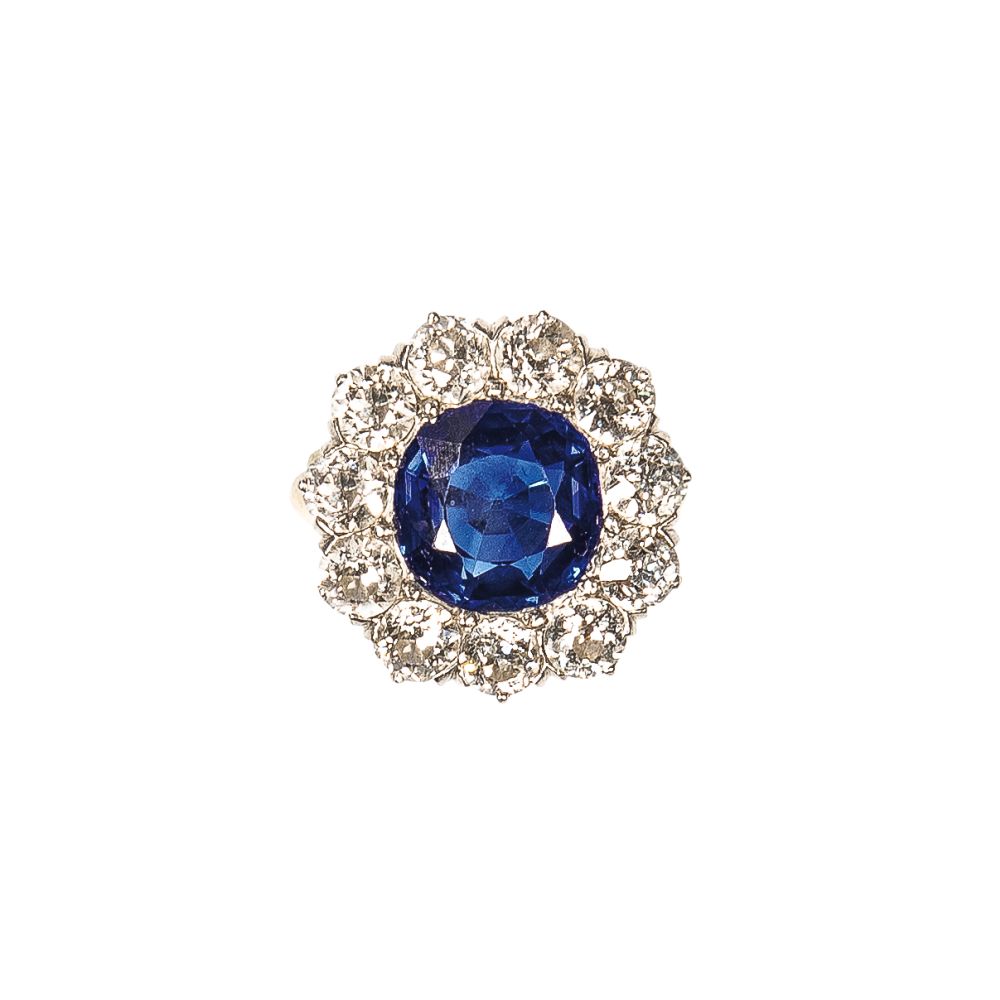 Antique Sapphire and Diamond Ring,
Black, Starr, & Frost, sold: $262,500
The Kashmir sapphire measuring approx. 10.44 x 10.25 x 5.68 mm, and weighing 5.93 cts., framed by old European-cut diamonds, is a classic example of the famed cornflower-blue stones sources Kashmir mines before the sapphires were depleted and the mines closed in the 1880s.
Single-owner Rolex Daytona Reference 6239 "Exotic"
Dial Wristwatch, c. 1968, sold: $200,000
Consigned to auction by a confessed "car guy," who purchased the chronograph in the early 1970s to use for timing lap speeds. For a few years, the original owner enjoyed it, then stashed away, out of sight and mostly out of mind, for decades. Skinner specialists opened the watch for the first time since its manufacture date to authenticate and install a new case gasket.