Winning Bid: $275,000
William Aiken Walker (1838 – 1921) The Cotton Plantation, 1881:
William Aiken Walker (1838 – 1921)
The Cotton Plantation, 1881
oil on canvas
22 x 36 inches
28.25 x 42.25 inches (frame)
signed lower right: W Walker. 1881.
verso: label, Yale University Art Gallery; label, Kennedy Galleries, Inc, New York, New York; label, National Gallery of Art
William Aiken Walker was an American artist best known for his genre paintings of African American sharecroppers in the post-reconstruction era of the American South. "The Cotton Plantation" completed in 1881, is considered to be one of the artist's finest paintings. In it, he paints a very detailed snapshot of a southern plantation as sharecroppers work the cotton fields. "The Cotton Plantation" is a very important and historic work that would enhance any prominent American art collection.
Condition
The surface of the painting appears clean and has a semi-gloss sheen. The artist's thin brush strokes and slight impasto are visible on the surface as was the artist's intent and technique.
The canvas has been fully lined with a fine linen fabric. It remains on the original wood stretcher and has several labels of the painting's provenance on the verso. Fine craquelure is visible under magnification and is likely the reason for the previous restoration.
Under UV light, the color variations all fluoresce as individual layers which is consistent for painting from this period. While the majority of the surface was cleaned, there is residual varnish visible in several areas that do not affect the surface in normal light. Sections of inpainting correspond to the craquelure and thinly painted areas and were likely applied for aesthetic reasons. There are no signs of significant damage. The signature in the lower right is intact and unaltered.
The previous restoration was done well and the painting is in excellent condition.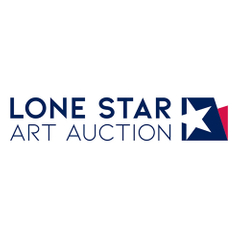 Live Auction
Start: Oct 28, 2023 13:00 EDT