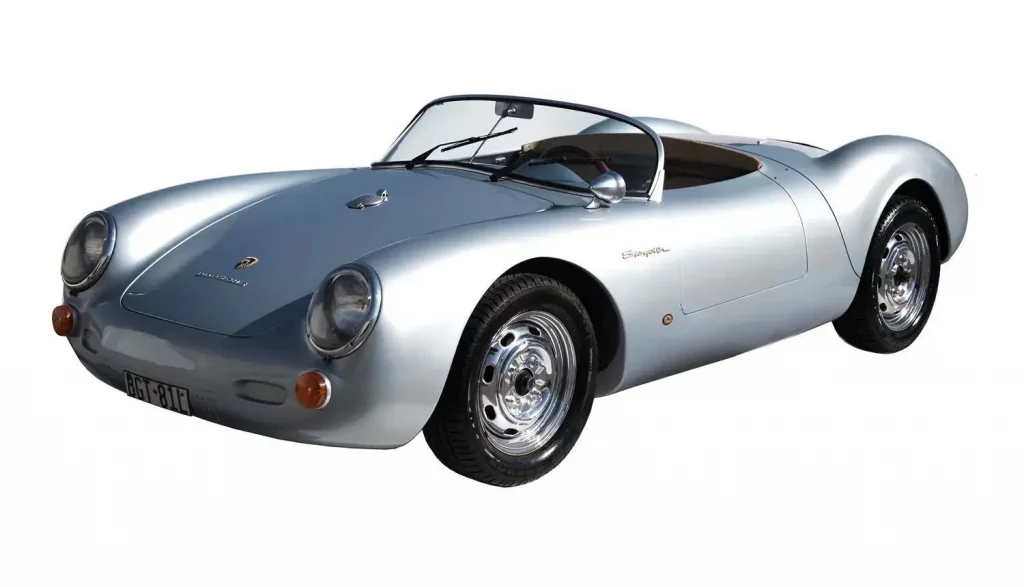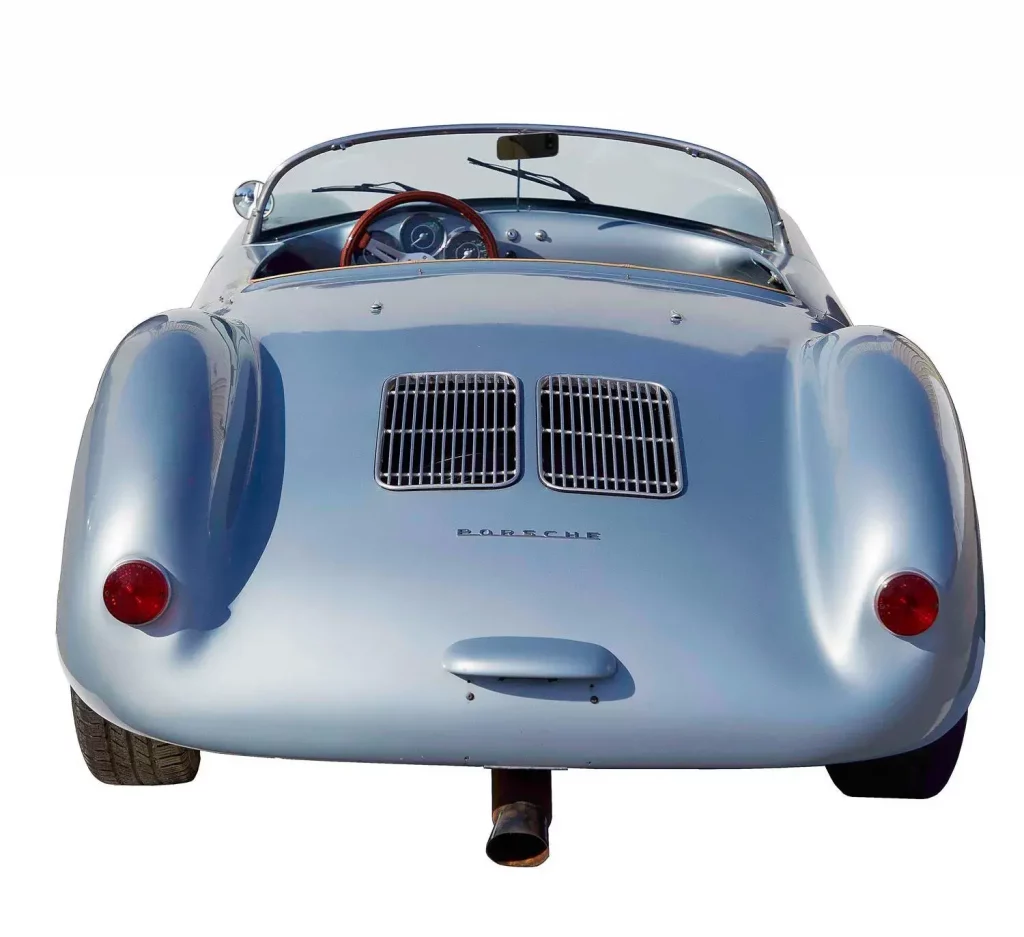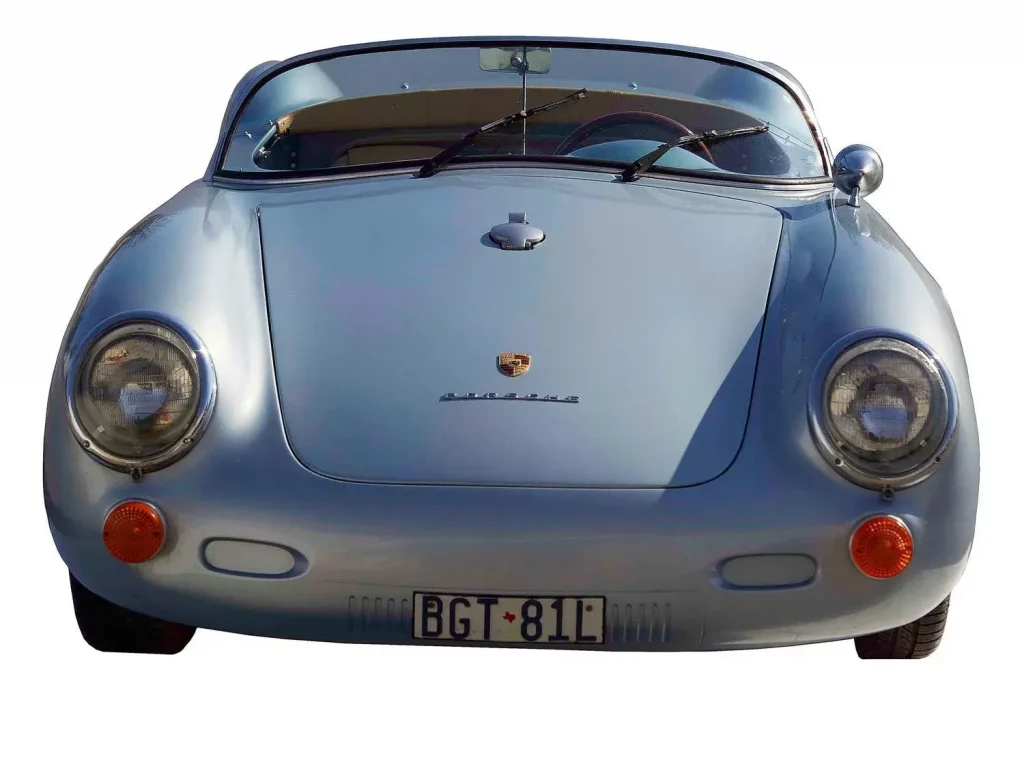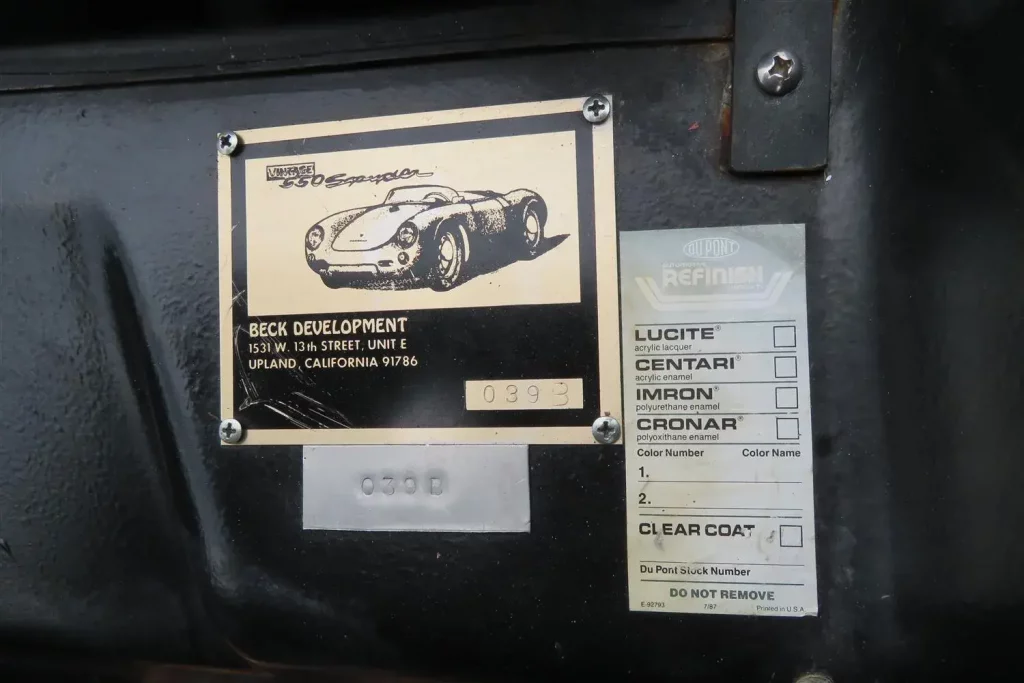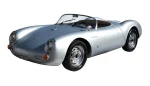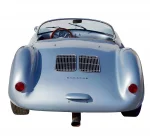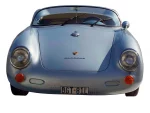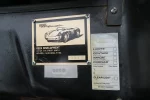 Winning Bid: $36,000.00
Vintage Porsche 550 Spyder Replica by Beck:
Built 1990, VIN/Chassis 0039B, odometer: 15,573 original kilometers, 1,915 cc engine, twin Dell'Orto carburettors, two-passanger, two door, pale blue-silver body paint, tan seats; Nardi steering wheel; Tonneau cover in black Sta-Fast Haartz cloth; deluxe convertible top, black Sta-Fast Haartz cloth; and Porsche badges throughout
Provenance: Beck Development, 1990
Unidentified owner
Contemporary Classics International, 1993
Estate of a southern gentleman (1993-2022)
Literature: This Spyder built by Beck Development in 1990 for the original owner. It was purchased by the present owner from Contemporary Classics International, Inc., on April 30, 1993. We are selling on behalf of his estate.
Original, copies, and related documents available to purchaser.
Other Notes: By 1995, Chuck Beck had already built about 900 examples of his Beck Spyders, a well-executed replica of the famous Porsche 550 Spyder race car. Still being manufactured today, Beck was so successful with this Spyder that he needed to transfer his production plant from California to Brazil. The relocation gave them better access to new VW engines and parts. The present car is one of the first-ever built in Brazil, indicated by the "B" suffix to the chassis number. Because of its low power to weight ratio, which is better than the original Porsche, a Beck Spyder will accelerate from 0 to 60 mph in less than 6 seconds and has a top speed of over 130 mph. The manufacturer claims that a quarter-mile is covered in 13.6 seconds at 92 mph.
The Porsche Spyder, originally sold in 1955 with a very steep price tag of $7,000. It shot to unhappy fame when film star James Dean was killed in his Spyder in an accident on September 30, 1955, at 5:45 pm. His German mechanic passenger was severely injured but survived the accident. The actual sequence of the events leading up to the accident has never been satisfactorily established, and the Porsche wreck was subsequently stolen when it was shipped back to Hollywood on a railway wagon and vanished.
In 1954, German racing driver Hans Herrmann had a narrow escape during the Mille Miglia Road Race when he high-speed encountered a closed railway barrier. He shouted "duck down" to his navigator Herbert Linge, and they just about managed to squeeze underneath the barrier to finish an excellent first in class and came in 6th place overall.
This particular Beck Spyder was stored for about ten years and benefited from professional maintenance before being started. Please see the condition report for more information.
This Spyder comes complete with its original Haartz rag top, stored in the nose section in front of the fuel tank.
Condition:
The fiberglass body is in good condition, with no visible damage or repairs. The trunk, doors, and hood are aligned nicely and close properly-headlamp and marker lamp lenses with wear consistent with age and use. Paint with small crazing, minor chips, and light scratches. Black Tonneau cover and soft top has broken latch, otherwise in good condition with light weathering. Gauges are intact and operational with clear lenses. Nardi steering wheel is in good condition with only minor wear to the finish. Tan leather bucket seats are in fair condition with signs of use. Seat adjustment slides are not operational. The carpet is in poor condition with minor discoloration and stains. Aluminum trim is in good condition with minor oxidation. Wheels are in good condition with minor spots of surface rust-chrome on mirrors in poor condition with rust pitting. The fuel tank has been removed, drained, and cleaned. The fuel hose was replaced, and carburetors drained. Oil has been changed, spark plugs replaced, new distributor, and battery replaced. Engine runs, but further attention is needed-chassis in good condition. The steering linkage is intact and operational. Transmission is in good condition but is suggested to be serviced. Brakes with good pads; however, the driver-side rear drum does not release properly.
*** Notice to bidders: The absence of a condition report does not imply that an object is free of defects or restoration. Condition reports are prepared by request on a 'first come, first served' basis. For more information please read paragraph #9 of Terms and Condition of Sale.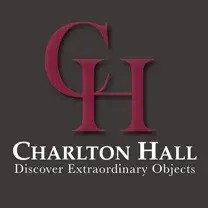 Live Auction
Start: Apr 01, 2022 10:00 EDT