Starting: $1,900
Very Fine Decorated Mapuche Stone Bowl:
Pre-Columbian, northern Chile or Argentina, Mapuche people, ca. 1500 CE. Finely carved from a single piece of hard black/brown basalt and polished to have a smooth surface on the interior, raised designs on the exterior. Exterior skillfully carved with repeated claw-like motifs reminiscent of the stone clavas found from this culture. A wonderful and rare example! Size: 8.625″ W x 3.5″ H (21.9 cm x 8.9 cm)
The Mapuche were a fierce people who successfully resisted numerous attempts by the Inca Empire to subjugate them – valiantly fighting the Spaniards for over 300 years. In fact, the Mapuche were so successful at repelling the Spaniards that there were areas of their land untouched by Europeans until late in the 19th century.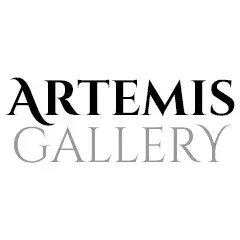 Live Auction
Start: Jan 07, 2021 10:00 EST