Starting: $5,500
Tall / Elegant 18th C. Rococo Marble Statue of Goddess:
Western Europe, France, Rococo, ca. 18th century CE. This expertly carved marble statue depicts an elegant goddess, draped with a chiton with fabric folds cascading over her curvaceous body and the left sleeve falling seductively from her shoulder. She sits upon a fluted column with her left knee bent, her right leg fully extended, and her sandaled feet positioned accordingly. Her arms are positioned as if they were holding an attribute; note how her right hand is clenched in a fist. Indeed, this lovely lady's pose is anything but static, despite the fact that she is sitting. Although the goddess' head is lost, long wavy tresses over her neck and shoulder allude to her timeless beauty. This idealistic representation displays the sculptor's inheritance of the Classical Greek tradition, demonstrating a continued Greek influence over Roman sculptors. Size: 26.5″ H (67.3 cm)
The sculptor's ability to capture the goddess' weight shift and rhythmic sense of motion conjures a quality of human vitality in this sculpture. Such calculated poses were inspired by the ancient Greek works of Polykleitos and became the model to which sculptors aspired in Graeco-Roman as well as later Western European art. Although no particular attributes of this figure are visible, the fine level of technique and artistry displayed in this piece suggests that it depicted a goddess – perhaps Venus (Aphrodite in the Greek pantheon), the goddess of romantic love, who magically rose from the sea on a giant scallop shell – or Fortuna (Tyche in the Greek pantheon) whose name literally means "fortune" as she is associated with both bona (good) and mala (bad) fortune, chance, and luck – or Diana (Artemis in the Greek pantheon), the goddess of hunting and the moon. Regardless of her identity, any goddess would have been proud to have such a stunning portrayal dedicated to her. A masterfully realized figure presenting a convincing naturalistic pose implying lifelike movement as well as exceptional modeling of her body and garment. Clearly, the technical skill of this sculptor was paramount. Indeed the artist who created this piece clearly possessed the expertise required to turn stone to fabric and flesh!
This piece has been searched against the Art Loss Register database and has been cleared. The Art Loss Register maintains the world's largest database of stolen art, collectibles, and antiques.
Provenance: East Coast collection, New York Gallery, New York City, New York, USA, acquired 2009; ex-private German collection, acquired 1980s; ex-Gorny & Mosch, Munich, Germany, 19 June 2009, lot 179
All items legal to buy/sell under U.S. Statute covering cultural patrimony Code 2600, CHAPTER 14, and are guaranteed to be as described or your money back.
A Certificate of Authenticity will accompany all winning bids.
PLEASE NOTE: Due to recent increases of shipments being seized by Australian & German customs (even for items with pre-UNESCO provenance), we will no longer ship most antiquities and ancient Chinese art to Australia & Germany. For categories of items that are acceptable to ship to Australia or Germany, please contact us directly or work with your local customs brokerage firm.
Display stands not described as included/custom in the item description are for photography purposes only and will not be included with the item upon shipping.
#139480
CONDITION
Head, left hand, and held attribute missing. Left forearm reattached. Losses to periphery of base and high-pointed areas. Expected earthen deposits grace the surface commensurate with age.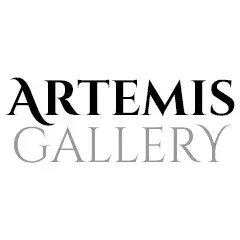 Live Auction
Start: Sep 02, 2021 12:00 EDT
End: Sep 03, 2021 12:34 EDT