Winning Bid: $4,950
Tall Chinese Ming Dynasty Stone Baluster – Man & Lion:
East Asia, China, Ming Dynasty, ca. 1368 to 1644 CE. An incredible limestone baluser, an important part of Ming architectural style, known in Chinese as "wangzhu". It features man seated atop a crouched lion as its upper part; below this is an ornately carved post. Perched on the man's shoulder is a bird, most likely a quail as these birds were associated with the diligent study of scholars. The man is carved to have a tall coiffure with decorative elements. His face is in a grimace, with deep lines at his cheeks, his eyebrows sloping sharply down as if worried, and slightly bulging eyes. The lion has a solid body with a charming face, including a snub nose, smiling mouth full of teeth, and floppy mane that hangs over its brow. Size: 8.3″ L x 8.3″ W x 42″ H (21.1 cm x 21.1 cm x 106.7 cm); 46″ H (116.8 cm) on included custom stand.
Ming Dynasty architects continued the Chinese tradition of having important buildings – towers, pavilions, palaces, meeting halls, etc. – built atop terraces, requiring a walk up a grand stone staircase to reach them. These are bordered by balustrades punctuated by balusters. Most famously, the group of buildings known as San Da Dian (The Three Great Halls) at the Forbidden City in Beijing, feature 1460 balusters. Viewed from a distance, these resemble a stone forest. The lion on a baluster, as here, is associated particularly with bridges, such as the Lugouqiao or Marco Polo Bridge near Beijing which features 501 lions in various poses on its balusters.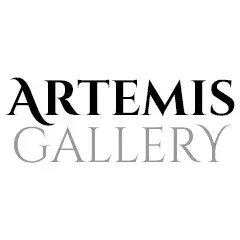 Live Auction
Start: Mar 11, 2021 12:00 EST
End: Mar 10, 2021 12:04 EST