Winning Bid: $6,995
Stunning Maya Greenstone Mask w/ Earspools:
**Originally Listed At $22000**
Pre-Columbian, Mexico and northern Central America, Maya Territories, Late Classic, ca. 550 to 900 CE. A stunning mottled greenstone mask, made to be worn over the face of a king in his grave. Ear ornaments – made from greenstone spools, each with two greenstone beads – one cylindrical, one spherical – through their centers – adorn the mask. The hollow almond-shaped eyes probably once held inlays of shell or other stone. The facial features are strong, with a pronounced nose, a heavy brow, and a large, wide-lipped mouth full of teeth. The stone itself is mottled grey-green with black and red-brown inclusions. Maya royal tombs often contain these masks; these tombs are frequently found buried underneath temples, and the Maya belief in the divine nature of kings meant that their remains sanctified the foundations. By recreating the face of the ruler in greenstone – seen as the same as jade to the Maya, who did not use our technical definitions of geology – the Maya believed they could grant eternal life. Size: 8″ W x 6.2″ H (20.3 cm x 15.7 cm); 9.6″ H (24.4 cm) on included custom stand.
The value of greenstone for ancient Mesoamericans lay in its symbolic power: its color was associated with water and vegetation, and the renewal of the agricultural cycle. It was also believed to be the embodiment of the wind and the "breath" that formed the Maya soul. Ear spools like the ones that adorn this mask are often shown in profile in Mayan art, usually with a bead or serpent emerging from that central hollow plug; this is interpreted to be a symbolic supernatural passageway through which the breath of the soul could travel.
Provenance: private Hawaii, USA collection; ex-Colin Arundel collection, California, USA collected by inheritance 1960-1995; ex Ian Arundel Collection, Old Curiosity Cabinet, Melrose Avenue, Los Angeles collected between 1950-60's
All items legal to buy/sell under U.S. Statute covering cultural patrimony Code 2600, CHAPTER 14, and are guaranteed to be as described or your money back.
A Certificate of Authenticity will accompany all winning bids.
PLEASE NOTE: Due to recent increases of shipments being seized by Australian & German customs (even for items with pre-UNESCO provenance), we will no longer ship most antiquities and ancient Chinese art to Australia & Germany. For categories of items that are acceptable to ship to Australia or Germany, please contact us directly or work with your local customs brokerage firm.
Display stands not described as included/custom in the item description are for photography purposes only and will not be included with the item upon shipping.
#146306
CONDITION
Ear spools are separate pieces from the mask. One ear spool is repaired from three pieces. The mask has a small repair on the back. Small chips, nicks, and scratches commensurate with age, with light deposits on surface. Overall in very nice condition with clear form and detail.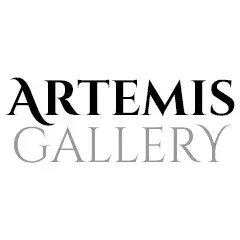 Live Auction
Start: Sep 23, 2021 12:00 EDT