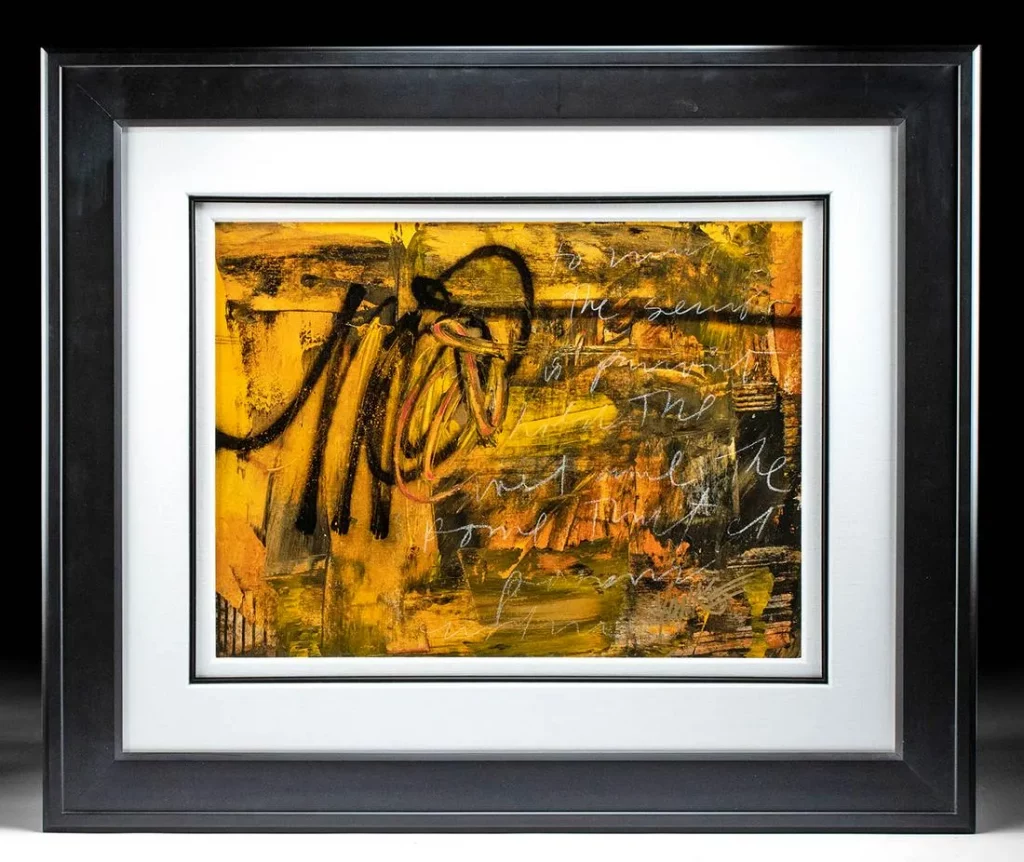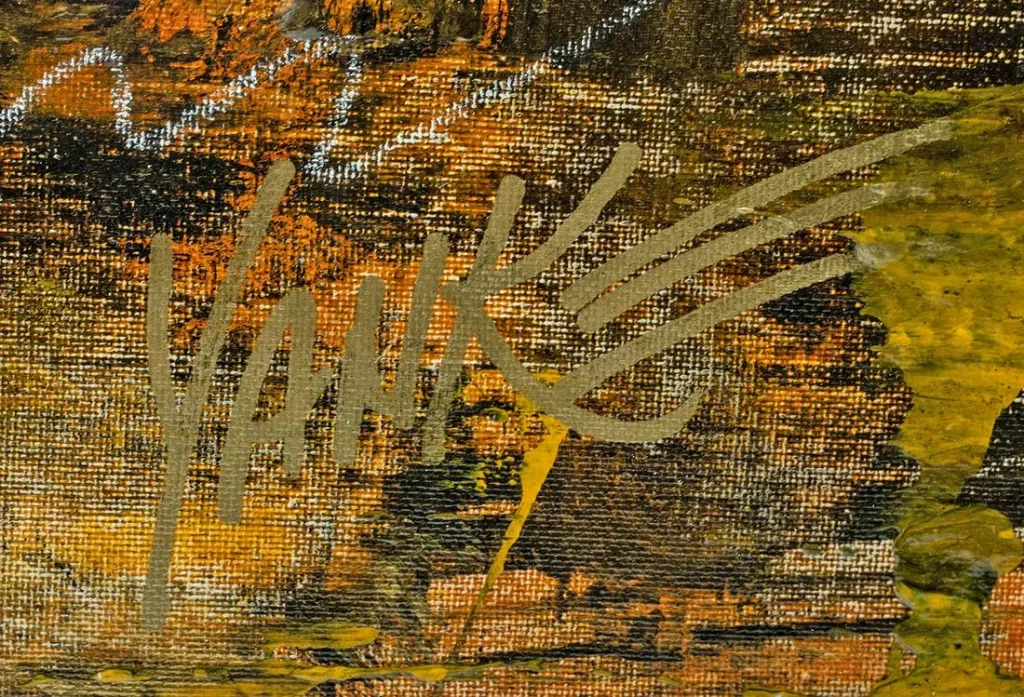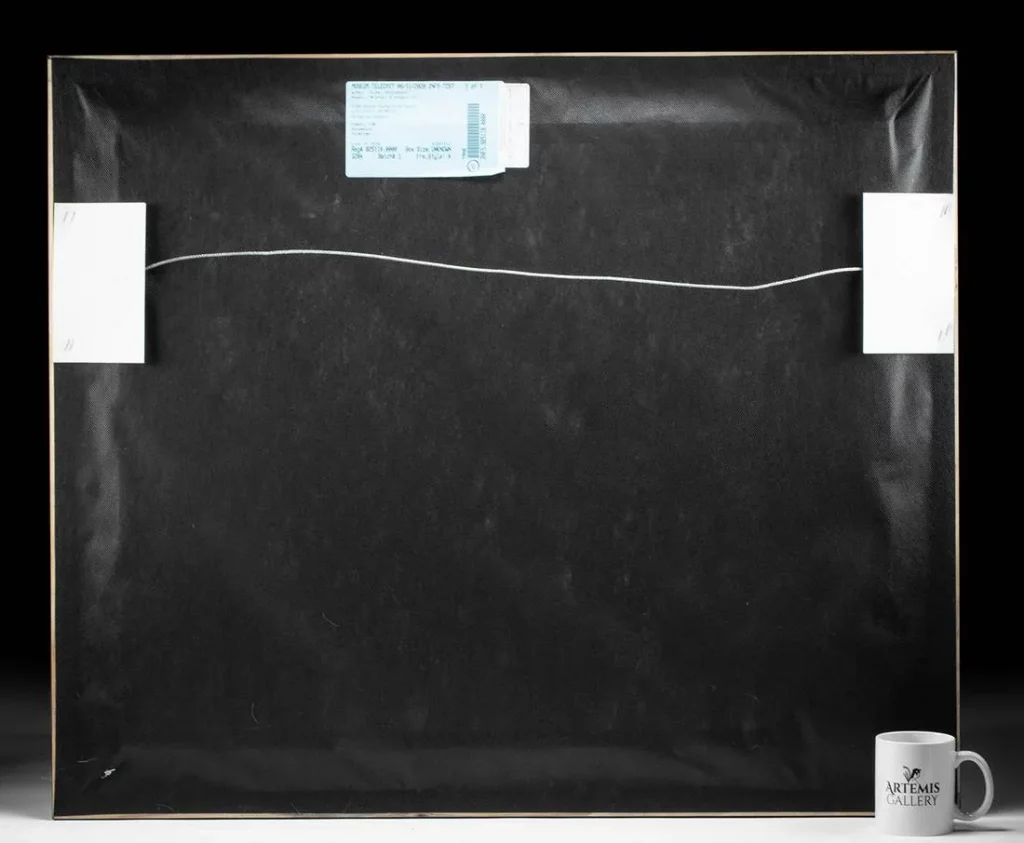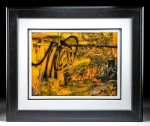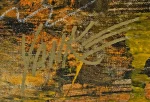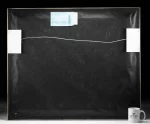 Starting: $2,000
Signed Tim Yanke Painting – Paramount (2020):
Tim Yanke (American, b. 1962). "Paramount" acrylic on canvas, 2020. Hand-signed in pigment on lower right by the artist. A striking painting by American abstract artist, Tim Yanke, presenting his signature blend of a gestural application of bold colors – in this case fiery oranges and reds with black and white – and text. Yanke's technique is organic. Oftentimes approaching the canvas "with an idea in mind" but only selecting colors once he has begun, he enjoys working with a variety of media, oftentimes including written words, as we see in this painting, but leaving the interpretation of these messages up to the viewer. Yanke has pointed to the influences of Abstract Expressionists such as Willem de Kooning, Robert Motherwell, Wassily Kandinsky, Cy Twombly, and Jackson Pollock. In addition, music is an important part of Yanke's creative process, enabling him to "free his mind and unlock his raw, creative potential, which in turn helps him capture the flow and rhythm of whatever he is working on." Size: 17.375″ L x 23.375″ W (44.1 cm x 59.4 cm) Size of frame: 31.5″ L x 37.375″ W (80 cm x 94.9 cm)
Tim Yanke earned his fine arts degree from the University of Texas in Denton. Yanke's honors include being selected as an "Artist Resident" for the Brush Creek Foundation for the Arts in Saratoga, Washington in 2012 as well as the official artist of the Amelia Island Jazz Festival in Florida in 2015. In addition, Yanke has generously donated more than twenty of his American flag pieces known as "Yankee Doodles" to Habitat for Humanity homeowners in Oakland County.
Provenance: private R. H. collection, Littleton, Colorado, USA
All items legal to buy/sell under U.S. Statute covering cultural patrimony Code 2600, CHAPTER 14, and are guaranteed to be as described or your money back.
A Certificate of Authenticity will accompany all winning bids.
PLEASE NOTE: Due to recent increases of shipments being seized by Australian & German customs (even for items with pre-UNESCO provenance), we will no longer ship most antiquities and ancient Chinese art to Australia & Germany. For categories of items that are acceptable to ship to Australia or Germany, please contact us directly or work with your local customs brokerage firm.
Display stands not described as included/custom in the item description are for photography purposes only and will not be included with the item upon shipping.
#166886
Condition
The painting has not been examined outside the frame but appears to be in excellent condition. It is hand-signed in pigment on the lower right. Frame is in excellent condition save a few minor scuffs to the peripheries. It is wired for suspension and ready to display.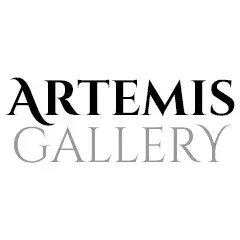 Live Auction
Start: Feb 03, 2022 10:00 EST
End: Feb 08, 2022 03:39 EST