Starting: $4,000
Signed Proof – Frederic Church's Heart of the Andes:
Artist: Frederic Edwin Church (American, 1826-1900). Engraver: William Forrest (Scottish, 1805-1889). "The Heart of the Andes" steel engraving on heavy wove paper. "Published by J. McCLure, 1st May, 1862 London Day & Son" in upper right margin. Proof before letters, blind stamp outside platemark left margin, "Print Sellers Association, RGG", Signature "Frederic E. Church" on lower right margin in pencil. A rare pencil-signed engraving of Frederic Edwin Church's "Heart of the Andes". The masterful composition presents a panoramic view of the Andes in a horizontal format that captures Church's embrace of the romantic sublime and was also informed by his study of Prussian naturalist Alexander von Humboldt's "Kosmos"(1840s). Size of image: 13.6″ L x 24.875″ W (34.5 cm x 63.2 cm) Size of sheet: 19.8″ L x 29.875″ W (50.3 cm x 75.9 cm) Size of matte: 24.25″ L x 33.75" W (61.6 cm x 85.7 cm)
For Church's contemporaries, seeing his monumental painting was akin to a theatrical experience. Church presented "Heart of the Andes" in a dark room, dramatically lit via gas lamps, and surrounded by a colossal frame to suggest the scene was viewed through a window. "Heart of the Andes" was remarkable for its scope and countless details. In fact, viewers wore opera glasses in order to avoid missing any of its elements. As described by Dr. Bryan Zygmont, "The monumental snow-capped mountain in the deep background is Mt. Chimborazo, one of the highest peaks in South America. Moving to the foreground, Church leads the viewer through a variety of topographical zones which all contain unique flora and fauna. There is but a little human presence in this vast depiction of space. A colonial Spanish hacienda appears in the central middle ground, resting on the banks of a river. This waterway flows to the viewer's right, eventually arriving at a waterfall—a Niagara in miniature—on the right side of the painting. A well-travelled footpath in the left foreground leads the eye to a pair of people who worship before a simple wooden cross. Beyond these 'major' elements, the composition is filled with minute details unobservable in any reproduction. Flowers bloom, birds flutter, water flows, and wind seems to blow."
Although Church is probably best known for his association with the Hudson River School, his pursuit of landscape painting took him beyond the United States. Church spent more than two months in South America, most of which was in Ecuador, and was extremely enamored with the philosophy of Alexander von Humboldt, particularly his "Kosmos" – a two volume work of geological and natural history published in Germany in 1845 and 1847 and shortly thereafter translated into English. In addition to South America, Church traveled to Mexico, Europe, Newfoundland, the Middle East, and Labrador.
Church's painting "Heart of the Andes" (1859) is a masterpiece that has been admired by man countless viewers, initially unveiled in a theatrical display at Lyrique Hall on Broadway in New York City in 1859, and later accessioned by the Metropolitan Museum of Art. According to the Met's description, "This picture was inspired by Church's second trip to South America in the spring of 1857. Church sketched prolifically throughout his nine weeks travel in Ecuador, and many extant watercolors and drawings contain elements found in this work. The picture was publicly unveiled in New York at Lyrique Hall, 756 Broadway, on April 27, 1859. Subsequently moved to the gallery of the Tenth Street Studio Building, it was lit by gas jets concealed behind silver reflectors in a darkened chamber. The work caused a sensation, and twelve to thirteen thousand people paid twenty-five cents apiece to file by it each month. The picture was also shown in London, where it was greatly admired as well."
This piece has been searched against the Art Loss Register database and has been cleared. The Art Loss Register maintains the world's largest database of stolen art, collectibles, and antiques.
Provenance: Jon and Mary Williams private art collection, Denver, Colorado, USA
All items legal to buy/sell under U.S. Statute covering cultural patrimony Code 2600, CHAPTER 14, and are guaranteed to be as described or your money back.
A Certificate of Authenticity will accompany all winning bids.
PLEASE NOTE: Due to recent increases of shipments being seized by Australian & German customs (even for items with pre-UNESCO provenance), we will no longer ship most antiquities and ancient Chinese art to Australia & Germany. For categories of items that are acceptable to ship to Australia or Germany, please contact us directly or work with your local customs brokerage firm.
Display stands not described as included/custom in the item description are for photography purposes only and will not be included with the item upon shipping.
#166582
CONDITION
A proof before letters with a blind stamp outside platemark at the left margin that reads, "Print Sellers Association, RGG" and a signature "Frederic E. Church" at the lower right margin. At upper right margin "Published by J. McCLure, 1st May, 1862 London Day & Son". Expected toning to the paper and a few scattered stains visible in the margins. A few small tears from the right edge into the margin that do not impact the image and were once repaired with acid free tape on the verso. Small tear at upper right edge that also do not impact the image. Laid on linen. Hinged to matte at the upper edge and may be removed if desired.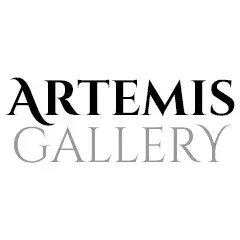 Live Auction
Start: Sep 02, 2021 12:00 EDT
End: Sep 03, 2021 12:35 EDT