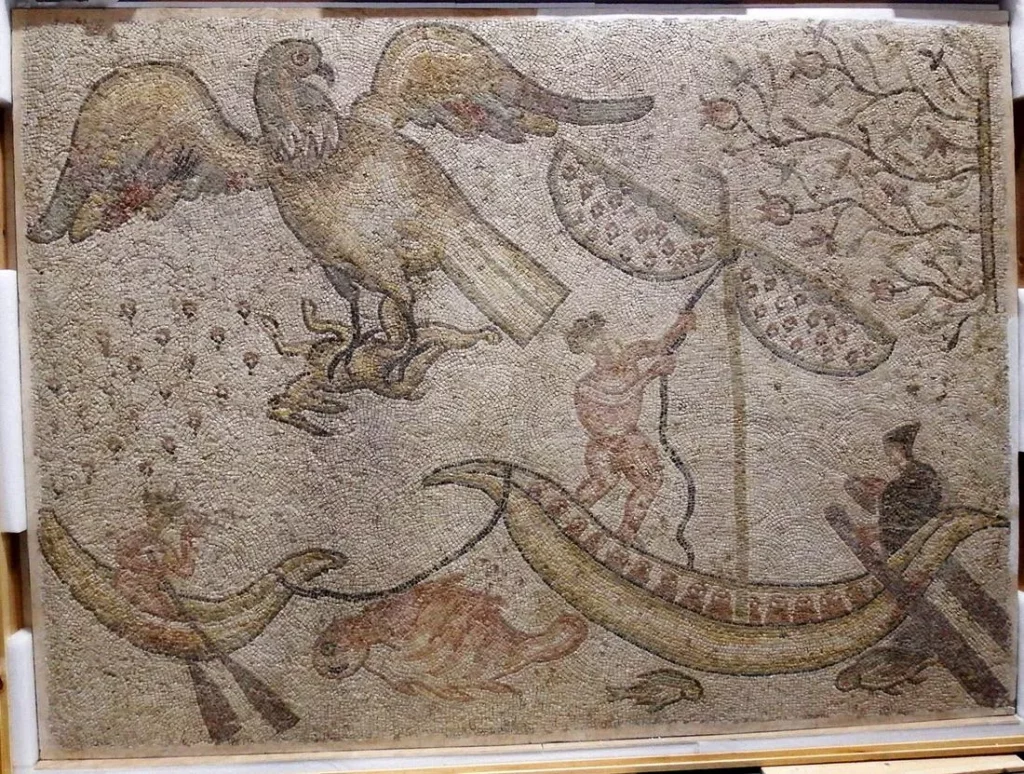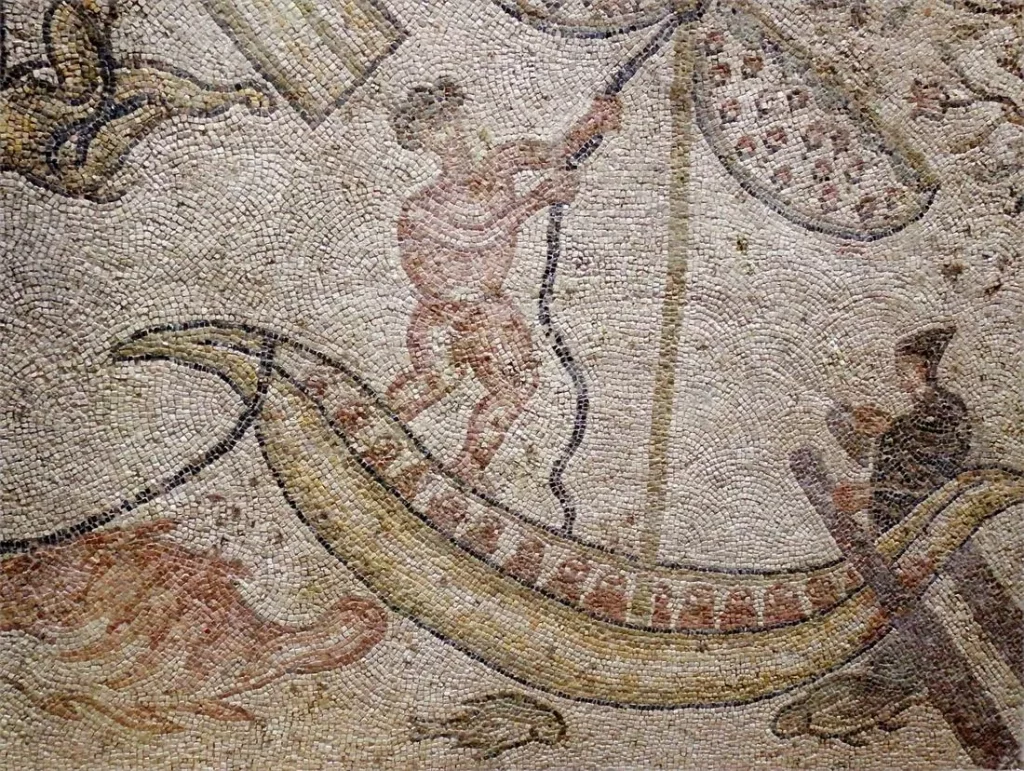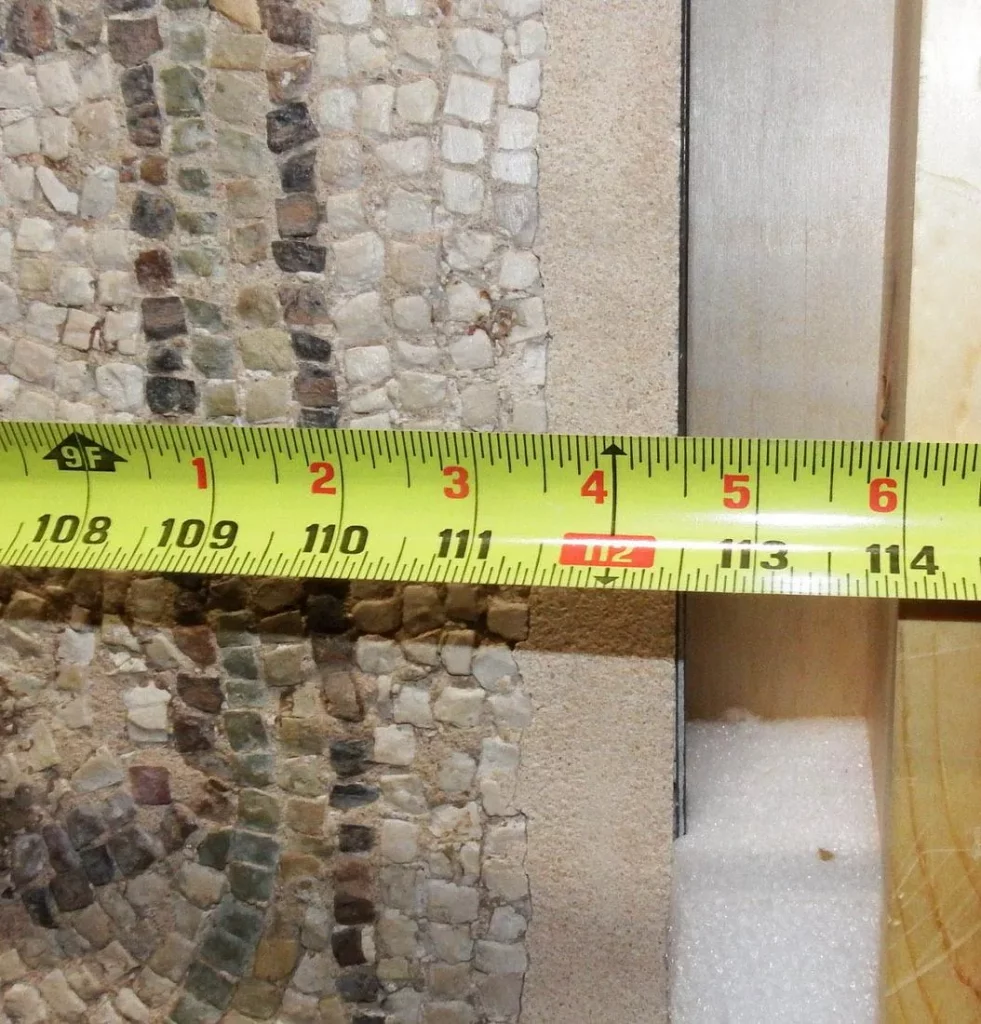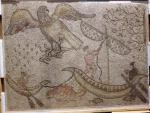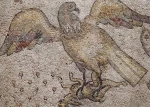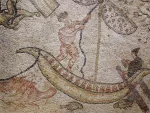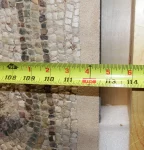 Starting: $50,000
Roman Stone Mosaic w/ Eagle & Rabbit, Ships, & Figures:
Roman, Imperial Period, ca. 3rd to 4th century CE. Incredible! A magnificent mosaic depicting a dramatic marine scene perhaps from the Odyssey or Bible featuring 3 figures, a bird, a rabbit, and 3 fish, all meticulously delineated in thousands of maroon, pink, gray, beige, taupe, yellow, green, blue, black, and white stone tesserae. Truly captivating in subject matter, the gripping composition displays a nude figure in a rowboat tied to the helm of a sizeable ship on which another nude male figure stands, holding a rope in an attempt to either raise or lower the towering mast. Appearing quite vexed, another figure dressed in black with a pointed hood sits on the opposite side of the grand vessel, rowing it forth. Above the chaos, soars a giant bird, perhaps a hawk or eagle, who flies left while looking right, grasping a petite rabbit in its sharp talons. A pair of petite fish swim below the ship as a huge sea creature ominously approaches the figure in the rowboat. Size: 110″ W x 80″ H (279.4 cm x 203.2 cm)
The upper left of this elaborate narrative showcases a tree with meandering branches of budding flowers that edge toward the enormous avian. A smattering of petite floral designs additionally adorn the area just above the figure in the rowboat, as well as the mast of the ship. A true theatre of absurdity; this remarkably perplexing scene is sure to intrigue even the most astute audience!
Mosaics (opus tesellatum) are some of our enduring images from the Roman world, not only for their aesthetic beauty, but also because they reveal what Romans chose to depict and see every day decorating their private and public spaces. In the Roman province of Syria, which encompassed most of the ancient Near East/Levant, mosaics seem to have developed as a popular art form relatively late, with most finds coming from the 3rd century CE or later. Syria was one of Rome's wealthiest provinces, but it was also far removed from Rome itself and Roman culture was overlaid on enduring cultural traditions from Hellenistic Greece and the great civilizations that came before it. For example, Antioch-on-the-Orontes (modern day Antakya, Turkey), was the capital of northern Roman Syria, and its excavations in the 1930s revealed more than three hundred mosaic pavements.
Provenance: private East Coast collection, New York, New York, USA, acquired before 2010
All items legal to buy/sell under U.S. Statute covering cultural patrimony Code 2600, CHAPTER 14, and are guaranteed to be as described or your money back.
A Certificate of Authenticity will accompany all winning bids.
PLEASE NOTE: Due to recent increases of shipments being seized by Australian & German customs (even for items with pre-UNESCO provenance), we will no longer ship most antiquities and ancient Chinese art to Australia & Germany. For categories of items that are acceptable to ship to Australia or Germany, please contact us directly or work with your local customs brokerage firm.
Display stands not described as included/custom in the item description are for photography purposes only and will not be included with the item upon shipping.
#170793
Condition
Ancient mosaic fit onto concrete mount. Expected wear, as shown. Excellent condition with great remaining pigments and light earthen deposits.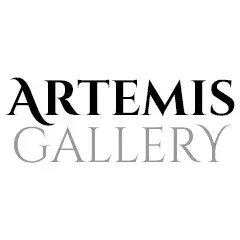 Live Auction
Start: Mar 24, 2022 10:00 EDT