Winning Bid: $2,000
Roman Gold Repousse Applique w/ Portrait of Nero:
Rome, Imperial, ca. 1st century CE. An exemplary repousse applique of discoid form and stunningly well-preserved detail, made from gold of over 23 karats and displaying a portrait of the Roman Emperor Nero (r. 54 to 68 CE) in profile facing right. The notorious ancient ruler is surrounded by a swirling braid-like motif. A set of 4 equidistantly space perforations lay on the periphery so that this could be sewn onto a piece of clothing. Though a damnatio memoriae or condemnation of memory was implemented on Nero after his death causing him to be excluded from official accounts and his portraits to be altered or destroyed, this remarkable example was most likely buried with a nobleman who wore the applique as a demonstration of his allegiance with the emperor and had died while Nero was still in power. Size: 2.2″ in diameter (5.6 cm); Metal quality: 97.34% gold (equivalent to over 23 karats); Weight: 2.9 grams
Nero was the final Roman emperor of the Julio-Claudian line. He became emperor in 54 CE, at the age of sixteen, making him the youngest sole emperor until Elagabalus, who became emperor at 14 in 218 CE. Nero's rule is usually associated with tyranny and extravagance – rumored to have played a lyre while Rome was burning in the Great Fire; however, some sources point to his popularity among the commoners living in the eastern provinces of the Empire – and despite his tyrannical reputation, perhaps we can appreciate the fact that Nero was an art lover who is said to have performed music and recited poetry to the senate as well as the populace.
This piece has been searched against the Art Loss Register database and has been cleared. The Art Loss Register maintains the world's largest database of stolen art, collectibles, and antiques.
Provenance: private Southern California collection, California, USA, acquired through descent 2006; ex-private California collection, USA, before 2000
All items legal to buy/sell under U.S. Statute covering cultural patrimony Code 2600, CHAPTER 14, and are guaranteed to be as described or your money back.
A Certificate of Authenticity will accompany all winning bids.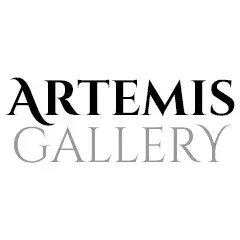 Live Auction
Start: Aug 19, 2021 10:00 EDT
End: Aug 20, 2021 05:11 EDT