Winning Bid: $138,600
Richard Pousette-Dart (American, 1916-1992) Small Cathedral:
Signed, dated 79 and inscribed #18 verso, titled on stretcher in another hand, acrylic on linen.
(42 x 33 in. (106.7 x 83.8cm))
Provenance
Obelisk Gallery, Inc., Boston, Massachusetts.
Private Collection, Pennsylvania.
Footnote:
Note
One of the founders of Abstract Expressionism, Richard Pousette-Dart was born in Minnesota to two creative parents, his mother a poet and musician and his father a painter, writer, and art director. The family moved east to Valhalla, New York in 1918, and Pousette-Dart attended Bard College in 1936 for just one year. He then decided to pursue his artistic career independently, moving to New York City and working as an artist's assistant, while experimenting with his own photography, sculpture, drawing, and painting. While living in the city, the artist made frequent trips to the Natural History Museum, as he was particularly fascinated by Native American art in the collection, drawing on the universal quality of the forms and shapes he observed in the works on view for his own experimentation.
Pousette-Dart gained early recognition and had his first solo exhibition at the Artists' Gallery in New York, in 1941, shortly thereafter beginning to work on a monumental scale, creating some of the first mural-sized Abstract Expressionist canvases. He went on to show at Howard Putzel's gallery, as well as Peggy Guggenheim's Art of This Century, before joining the Betty Parsons Gallery in 1948, which represented his fellow New York School artists Mark Rothko, Jackson Pollock, and Clyfford Still, and where Pousette-Dart began a long-standing association. Preferring the solitude of life outside of the city, Pousette-Dart relocated upstate in 1951, where he maintained a residence and studio for the rest of his life.
The artist continued to work and exhibit with the Abstract Expressionst painters even after his move, and in 1950 joined the protest of the Metropolitan Museum of Art's juried exhibition "American Painting Today," claiming the museum held contempt for modern painting and had no intention of showing "advanced art" in the exhibition. Pousette-Dart posed for a now-famous photograph titled "The Irascibles," with Pollock, Still, Rothko, Robert Motherwell, Willem de Kooning, and others, that was published in Life Magazine in 1951, along with a story of the artists' protest. This publicity helped popularize the term Abstract Expressionist and solidify the group as an important force in modern American art. Later in life, Pousette-Dart held teaching positions at the Art Students League, Columbia University, and Sarah Lawrence College. His work is in museum collections around the world and he has been the subject of several ambitious retrospective exhibitions, at the Indianapolis Museum of Art and the Whitney Museum of American Art.
Pousette-Dart painted in vibrant, pulsating color as often as in a reduced black and white palette, as seen here in Small Cathedral from 1979. The painting incorporates geometric and biomorphic shapes, playing on the universal forms and iconography the artist referred to again and again in his work, brought to life by a thickly applied impasto of acrylic paint. The dance of dots and lines, measured out along the canvas, create a playful surface that carries the eye around and up and down, providing a new experience every time it is engaged. Pousette-Dart once said "I strive to express the spiritual nature of the Universe. Painting for me is a dynamic balance and wholeness of life; it is mysterious and transcending, yet solid and real." [1] Standing like a black and white stained-glass window, the painting calls to mind other "cathedral" works by the artist, including a ten-by-ten foot bronze panel in the collection of the Indianapolis Museum of Art, from 1990. Created more than ten years after Small Cathedral, the panel engages with similar themes, executed in light and dark bronze surfaces on a grandiose scale. A playful late work by a well-known artist, Small Cathedral encapsulates the painter's life-long project, bringing an energy and universality to the fundamental experience of abstraction.
[1] Richard Pousette-Dart: Drawings, exh. cat., Chicago: Arts Club of Chicago, 1978.
Condition report:
Frame: 44 1/4 x 34 3/4 x 3 in.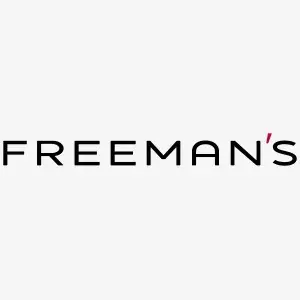 Live Auction
Start: May 11, 2021 11:00 EDT
End: May 12, 2021 05:41 EDT