Starting: $10,000
Rare Inca Silver Aryballos / Urpu – Jaguar Head:
Pre-Columbian, Northern Peru, Inca, ca. 1450 to 1550 CE. A stunning 97.56% silver cast aryballos shaped vessel known as an urpu, with a zoomorphic lug and original fibrous stopper. The bell-shaped body rises from a conical base and two strap handles protrude from the lower portion of the sides. The neck supports a flat and wide rim with two downward pointing tabs. From the shoulder of the body rises an animal head, perhaps a jaguar, with incised lines forming bared teeth and eyes. While decorative, the jaguar head also served as a lug for securing a strap. The mouth of this vessel is stuffed with a plug made from fibrous cord set with resin. Likely made of alpaca fur, the cord is a solidified mass that forms a cork-shaped plug with two twisted strands at the top. The most ornate vessels were often used as votive pieces for rituals. These vessels are usually made from pottery, making this beautiful silver example both exciting and rare! Lucite stand for photography purposes. Size: 6.5″ W x 8.25″ H (16.5 cm x 21 cm); quality of silver: 97.56%; total weight: 816.46 grams
Urpus were used for transporting and storing liquids such as chicha, fermented corn beer, and the conical base enabled the vessel to be pushed into sand or soft earth to stand upright. When alpacas were overburdened, human porters carried the urpu vessels on their backs. The lugs below the rim secured a cloth or skin cover over the mouth to prevent spillage. The jaguar lug would also secure a strap that ran through the handles and tied the vessel to the porter's back. The Spaniards melted down most of the precious metal objects that they found, and few silver pieces of this size remain so nicely intact. This luxurious urpu certainly served as a votive vessel for an elite member of society or as a grave good!
Provenance: ex-private Santa Fe, New Mexico, USA collection, acquired August 9th, 2019; ex-Arte Primitivo, New York City, New York USA; ex-New York, USA private collection; ex-Merrin Gallery, New York City, New York, USA, acquired in 1991
All items legal to buy/sell under U.S. Statute covering cultural patrimony Code 2600, CHAPTER 14, and are guaranteed to be as described or your money back.
A Certificate of Authenticity will accompany all winning bids.
PLEASE NOTE: Due to recent increases of shipments being seized by Australian & German customs (even for items with pre-UNESCO provenance), we will no longer ship most antiquities and ancient Chinese art to Australia & Germany. For categories of items that are acceptable to ship to Australia or Germany, please contact us directly or work with your local customs brokerage firm.
Display stands not described as included/custom in the item description are for photography purposes only and will not be included with the item upon shipping.
#161185
CONDITION
Indentations to base area and body. Fraying to the cord with mineral deposits and earthen encrustations. Plug is removable. Old inventory labels on bottom of base. Intact with a nice patina!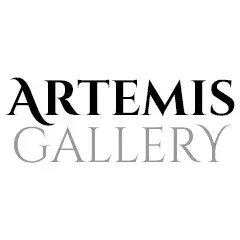 Live Auction
Start: Aug 26, 2021 10:00 EDT
End: Aug 27, 2021 05:51 EDT