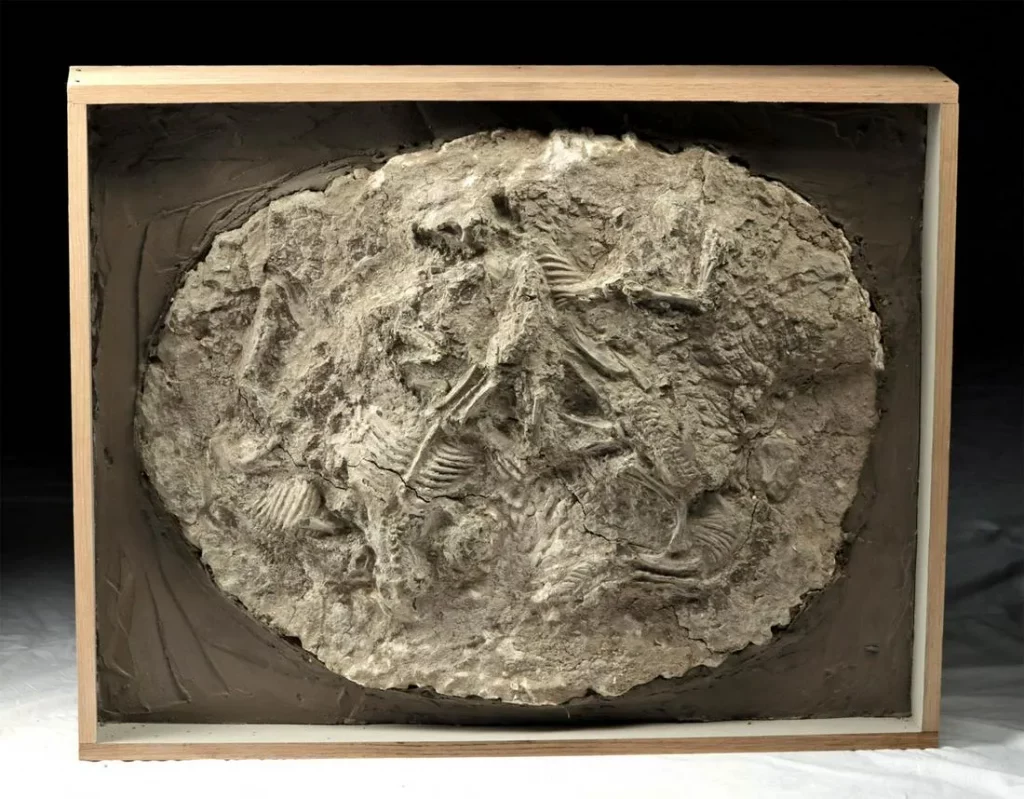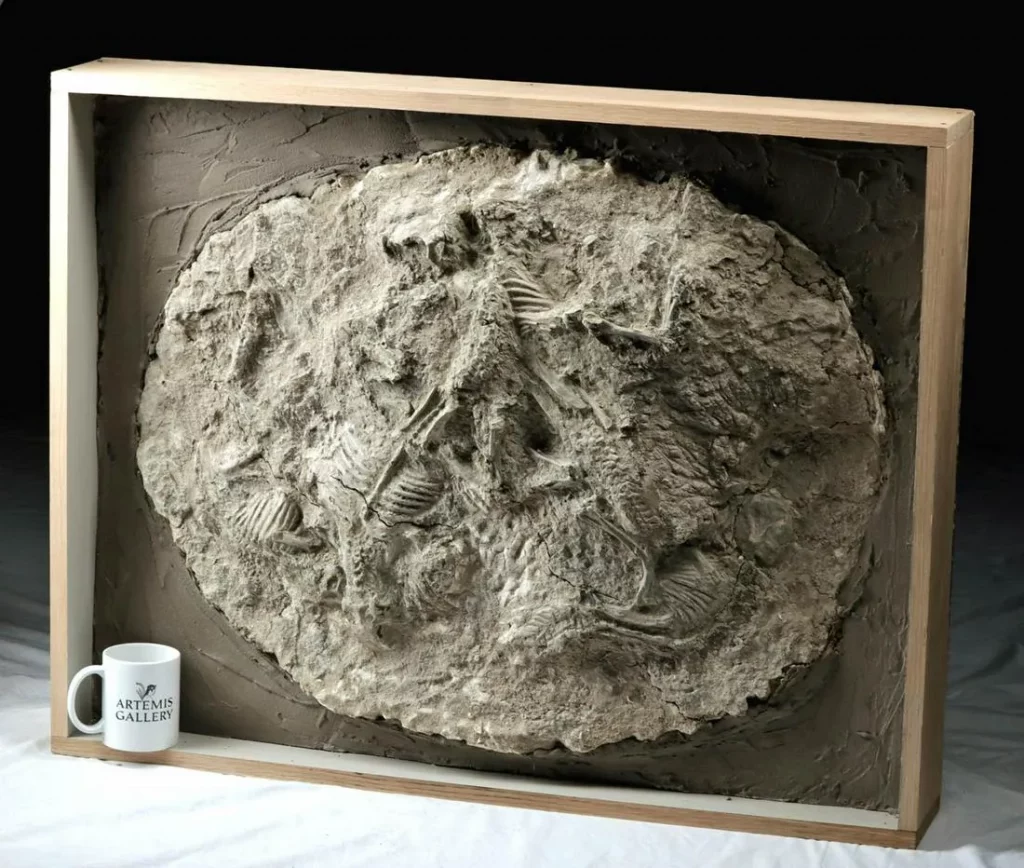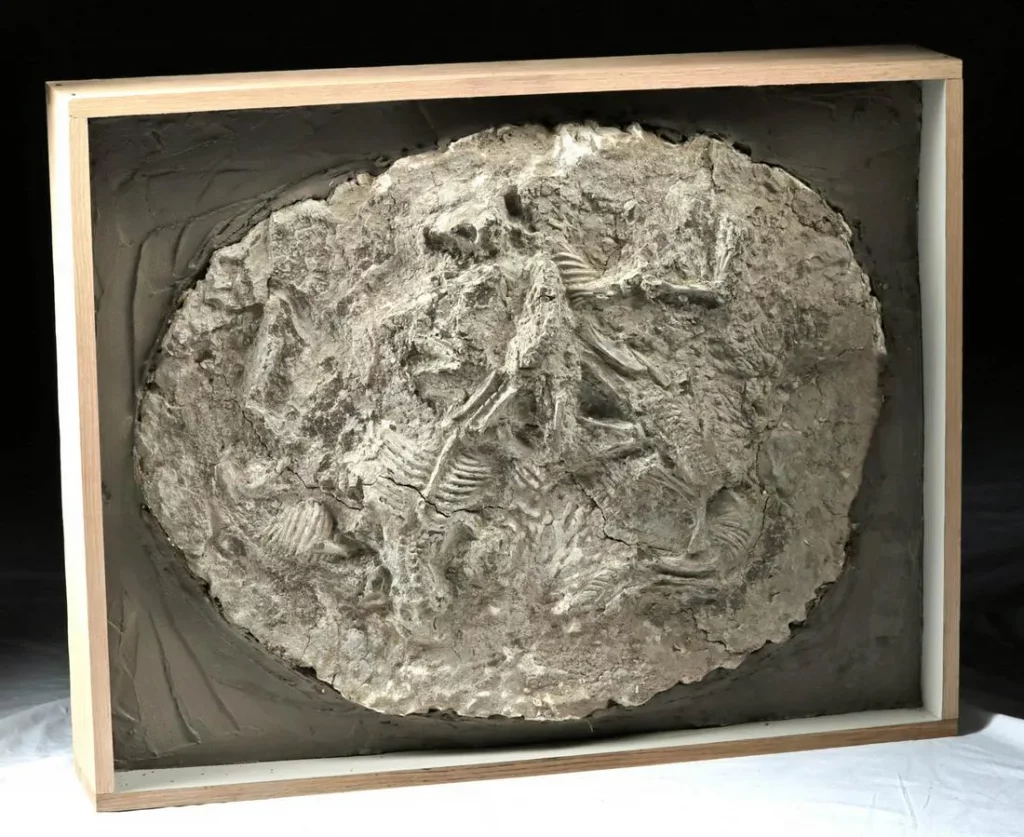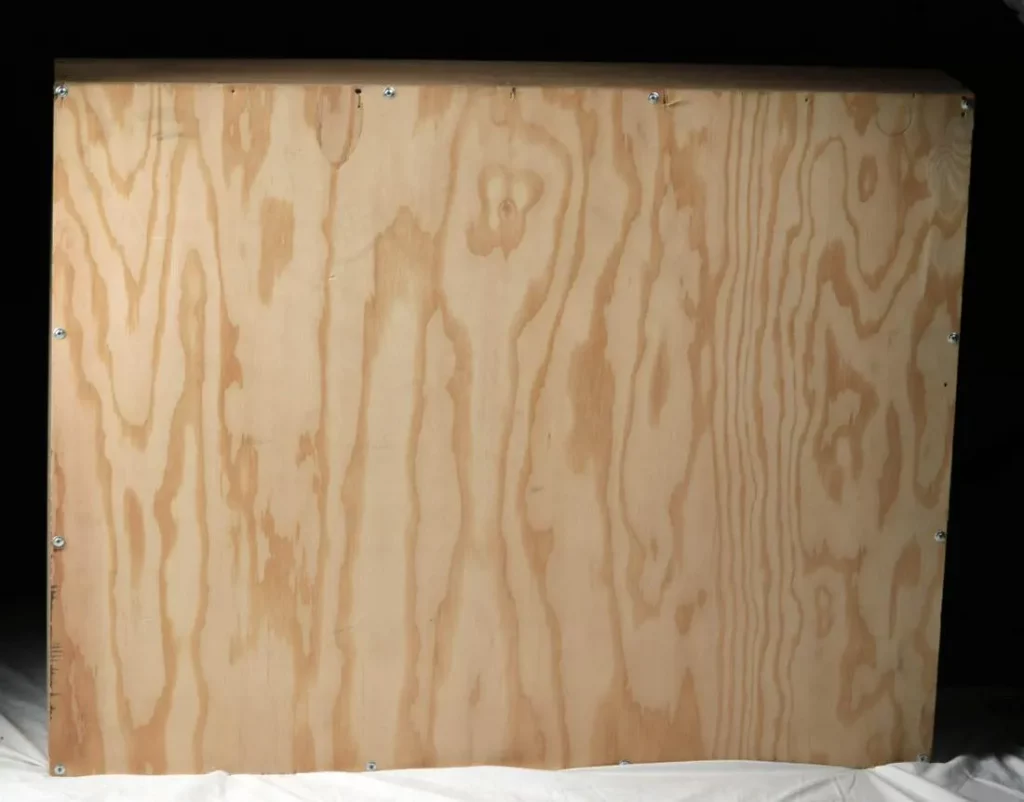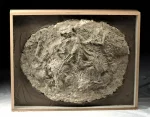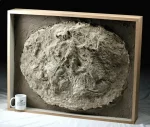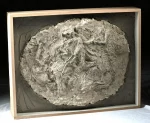 Winning Bid: $27,000.00
Rare Dinosaur Nursery w/ 5 Juvenile Psittocosaurs:
This is an oversized piece that may require special shipping. Please inquire for a quote prior to bidding.
Central / Eastern Asia, China, Early Cretaceous, ca. 126 to 101 million years ago. Wow! An incredible find of five juvenile Psittocosaurs, all within a nesting formation, their bodies overlapping but with five skulls clearly visible. Spinal processes, limbs, tails, and rib cages are also well preserved and generally easy to see. A remarkable find demonstrating that juveniles were raised together – a clear sign of the parenting behavior of dinosaurs. Psittacosaurus, a ceratopsian dinosaur who lived in the area that is today Mongolia, Siberia, China, and Thailand, stood on their powerful back legs as adults, with their heads held high. However, when they were young, they were quadrupeds. Their skull resembles that of a parrot – indeed, that is the origin of the name, as parrots are Psittaciformes – with a pronounced beak. Size (fossil bed): 24.25″ W x 31.25″ H (61.6 cm x 79.4 cm); (frame): 5.75″ L x 28.5″ W x 36.5″ H (14.6 cm x 72.4 cm x 92.7 cm)
Recent research has given us a better idea of what these animals would have looked like in life if they had made it to adulthood. A Psittacosaurus found in the Yixian Formation of eastern China had some preserved body covering, revealing that the animal was covered in scales and possibly feathers. Another study from two different fossil finds in 2016 revealed that the animal, which would have lived in dense forest, may have had counter shaded coloring, similar to deer, with stripes and spots that camouflaged it. The tail would have had a series of stiff bristles rising from it. In life, this creature would have had large eyes and an excellent sense of smell, its body evolved to evade predators as it browsed the Cretaceous forests. Instead, this group of juveniles were preserved forever in their creche, presumably the result of a flooding event and/or being buried in mud.
Provenance: private California, USA collection, acquired prior to 2009
All items legal to buy/sell under U.S. Statute covering cultural patrimony Code 2600, CHAPTER 14, and are guaranteed to be as described or your money back.
A Certificate of Authenticity will accompany all winning bids.
PLEASE NOTE: Due to recent increases of shipments being seized by Australian & German customs (even for items with pre-UNESCO provenance), we will no longer ship most antiquities and ancient Chinese art to Australia & Germany. For categories of items that are acceptable to ship to Australia or Germany, please contact us directly or work with your local customs brokerage firm.
Display stands not described as included/custom in the item description are for photography purposes only and will not be included with the item upon shipping.
#145870
Condition
Preserved in their original matrix. This is very fragile with hairline cracks across its surface and small losses from the edges. Much original sedimentation is well preserved on the surface, with the skeletons easy to see and well delineated. The edges are wrapped in adhesive and the matrix has been set into a grout and wood frame for preservation.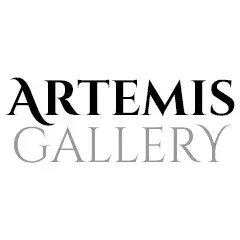 Live Auction
Start: Jul 05, 2022 12:00 EDT