Starting: $10,000
Published Zapotec Monte Alban Fire God Incensario w/ TL:
Pre-Columbian, Central Mexico, Oaxaca, Classic Monte Alban III, ca. 300 to 600 CE. A very large incense burner, skillfully hand-built from terracotta and presenting the visage of the Hueheuteotl, Zapotec's Fire God. The deity looks out with an expressive, wrinkled face delineated with wide-open eyes with rendered irises/pupils and sclera, a furrowed brow, a naturalistic nose, and parted lips that reveal his tongue. He wears enormous ear flares, a pectoral, and an impressively large mushroom-shaped headdress (perhaps to reference hallucinogenic mushrooms used during ceremonies), adorned with a skillfully knotted rope ornament. This countenance emerges like a specter from a cylindrical neck that also serves as the vessel body, with perforations through which fragrant incense would have emanated. Size: 12.25″ L x 16.125″ W x 22.125″ H (31.1 cm x 41 cm x 56.2 cm)
Such masterfully hand-built and modeled incensarios were coveted works of prestige, and local lords in the Monte Alban area received them via gift-giving networks that reinforced their power and might. The figure depicted here is that of a recognizable deity – Huehueteotl, the old god of fire, who is among the oldest deities in the Pre-Columbian world, though his precise origin is unknown. Other incensarios and vessels depicted magical spirits, ancestors, or shamans impersonating gods.
This piece has been tested using thermoluminescence (TL) analysis and has been found to be ancient and of the period stated. A full report will accompany purchase.
Published: Cisneros Art Gallery Catalogue, New York, New York, May 7, 1969 to June 7, 1969.
Provenance: private Hawaii, USA collection; ex-Gilbert collection, New York City, New York, USA, acq. 1975 to 1991; Published: Cisneros Art Gallery Catalogue, New York, New York, May 7, 1969 to June 7, 1969
All items legal to buy/sell under U.S. Statute covering cultural patrimony Code 2600, CHAPTER 14, and are guaranteed to be as described or your money back.
A Certificate of Authenticity will accompany all winning bids.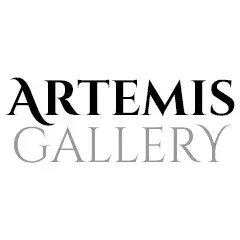 Live Auction
Start: Aug 10, 2021 12:00 EDT
End: Aug 07, 2021 10:22 EDT