Starting: $200,000
Ancient Egypt, New Kingdom, 18th Dynasty, reign of Amenhotep III, ca. 1391 to 1353 BCE. A stunning block statue of paramount rarity depicting a seated astronomer, expertly carved from glinting red-brown quartzite. Crossed arms are placed atop bent legs covered with a short skirt, pleated sporran, and hanging astronomer's tool, with one remaining hand holding a stalk of lettuce. A leopard-headed pelt knotted beneath one arm drapes across the shoulders down to the belted waist, and dozens of chiseled 'stars' double as the feline's spots. Almond-shaped eyes peer out from beneath heavy lids and arching brows, with a projecting mouth and delineated philtrum, and veristic ears, all beneath a wavy wig. Two rear columns of inscribed hieroglyphic text – usurped and re-inscribed during later dynasties – deem this statue as an offering to Amen-Re from the king. Of roughly ten known astronomer statues, this example is one of only two that is hewn from brown quartzite. Size: 9.05″ L x 8.125″ W x 13.25″ H (23 cm x 20.6 cm x 33.7 cm); 14.4″ H (36.6 cm) on included custom stand.
Provenance: private East Coast, USA collection; ex-Dr. Jur Herbert Gohlich collection, Germany, acquired 2017; collection; exhibited in "Am Hofe Des Pharao von Amenophis I. Bis Tutanchamun" ("At the Court of the Pharaoh from Amenhotep I to Tutankhamun"), Palais Del Arte, Paris, France, May 4 – October 27, 2002; ex-private Resandro collection, Germany, owned from 1965 to 2017; ex-Fernando Calico collection, Barcelona, Spain, acquired in 1964; accompanied by an Art Loss Register certificate, reference number S00129102
All items legal to buy/sell under U.S. Statute covering cultural patrimony Code 2600, CHAPTER 14, and are guaranteed to be as described or your money back.
A Certificate of Authenticity will accompany all winning bids.
We ship worldwide and handle all shipping in-house for your convenience.
#149156
Condition
Repaired from three large pieces with chips along break lines, with restoration to front part of face. Losses to areas of base, lower body, shoulder, nose, hieroglyphic columns, and verso as shown. Minor abrasions and nicks to astronomer's tool, hands, lettuce stalk, leopard head, and face, with softening to some finer incised details commensurate with age. Beautiful detailing visible on remaining original surfaces.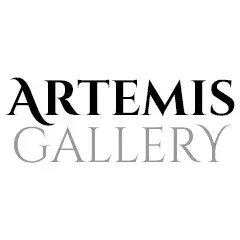 Live Auction
Start: Sep 26, 2019 10:00 EDT