Starting: $4,250
Ornate 19th C. Chinese Qing Porcelain Bowl:
East Asia, China, Qing Dynasty, ca. 19th to early 20th century CE. A well-preserved porcelain bowl with a scalloped rim and lovely painted motifs. The vessel rests on a ring base with a blue stamp seal containing the character for QianLong Reign Period of Great Qing (1735-1796). The exterior sides are painted with a scrolling vine with a lotus, a chrysanthemum, and a peony flower on a white ground. The wide rim and basin interior are decorated with gilt, a pale green ground, and a centralized flower medallion surrounded by gilt characters, as well as four additional characters that symbolize happiness from all directions. The interior walls also contain stylized bats, another symbol of good luck and happiness. This bowl is covered with auspicious symbols and has a lovely array of hues, creating a spectacular composition! Size: 11.25″ Diameter x 3.375″ H (28.6 cm x 8.6 cm)
This piece has been searched against the Art Loss Register database and has been cleared. The Art Loss Register maintains the world's largest database of stolen art, collectibles, and antiques.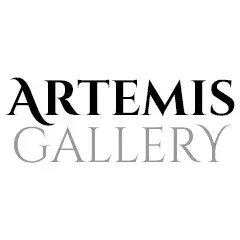 Live Auction
Start: May 06, 2021 10:00 EDT