Starting: $2,250
Native American Stone Arrowhead Assortment (9):
Native American, United, States, Texas, Missouri, Arkansas, Ohio, and Idaho, Transitional Paleo to Mississippian Period, ca. 8000 BCE to 1500 CE (10,000 to 500 BP). A marvelous ensemble of 9 hand-knapped stone arrowheads displaying triangular basal notch, triangular stemmed, lanceolate, auriculate, triangular bifurcated, and corner notch forms. These handsome points can be classified into ten different types known as Bell, Hempstead Dalton, Scottsbluff Preform, Owl Cave, Steiner, Dalton, Rice Lobed, and St. Charles and boast lovely hues of caramel, butterscotch, ash grey, taupe, light puce, cream, and black. Size of largest: 2″ W x 6.375″ H (5.1 cm x 16.2 cm); Size of frame: 22″ W x 7.875″ H (55.9 cm x 20 cm)
Knapped lithics, like these examples, are made using percussion, striking them with other stones; the process required to get them the correct shape requires training and skill.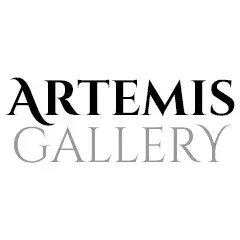 Live Auction
Start: May 20, 2021 10:00 EDT
End: May 21, 2021 12:35 EDT