Winning Bid: $996
Pre-Columbian, North Coast Peru, Moche, ca. 100 to 500 CE. A magnificent ensemble of hand-carved spondylus shell beads – 28 depicting various species of flora and fauna comprising the lower strand and 18 ridged beads (the ridged surfaces representing those of spondylus shells) comprising the upper stand – the ensemble presenting a variety of hues – plum, tangerine, cream, and white. Arranged in an attractive design on a museum-quality stand which is included. Size: 25″ L (63.5 cm); 11.875″ H (30.2 cm) on included custom stand. Largest beads measure ~ 1.75″ L (4.4 cm)
Spondylus shells, also known as spiny or thorny oysters for obvious reasons, have been revered by Andean peoples since the Pre-Columbian era. In addition to being featured in their artwork and used as currency, Spondylus pieces served as sacred offerings to Pachamama, the earth/time mother, a version of Mother Nature. The Spondylus shell carries numerous symbolic meanings. A symbol of fertility and elite social status, it was also believed to be an omen of rain, warning the indigenous of El Nino. In fact, the Spondylus shell only appears when the water becomes warmer during December – the time of the El Nino current – immediately before the rainy season.
Provenance: private Hawaii, USA collection; ex-private Hans Juergen Westermann collection, Germany, collected from 1950s to 1960s
All items legal to buy/sell under U.S. Statute covering cultural patrimony Code 2600, CHAPTER 14, and are guaranteed to be as described or your money back.
A Certificate of Authenticity will accompany all winning bids.
We ship worldwide and handle all shipping in-house for your convenience.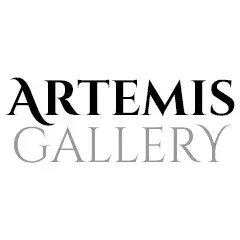 Live Auction
Start: Sep 17, 2020 10:00 EDT