Winning Bid: $950
Moche Pottery Portrait Vessel w/ Zoomorphic Headdress:
Pre-Columbian, North Coast Peru, Moche, ca. 400 CE. A mold-made blackware portrait vessel depicting a youthful visage donning an elaborate headdress adorned with a zoomorphic head – perhaps that of a wild feline or a bat given those large ears and sharp fangs – at the center and two 'beaded' ring-like appliques flanking his fringe of bangs as well as the animal head. The young man, perhaps a ruler or shaman given his extravagant headdress and enormous rosette ear ornaments, looks out with huge lidded eyes, a naturalistic nose, gently smiling lips, and a defined jawline. Size: 5.375″ L x 8.125″ W x 8.75″ H (13.7 cm x 20.6 cm x 22.2 cm)
This vessel portrayed an important member of Moche society, likely a leader or shaman; it is possible – even probable – that there are portraits of him as an older man found on other vessels, as we know of several examples of Moche portrait vessels portraying the same individual at different stages of life! The sculptor's intent was to present a realistic depiction, and interestingly, scholars have been able to follow the progression of age and rank of several of individuals portrayed in pottery. One particular face, easily identified because of his cut lip, appears in more than forty Moche pottery vessels. In their own way, these people were the celebrities of the day, portrayed by their own paparazzi.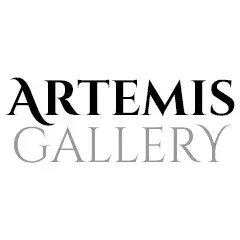 Live Auction
Start: Jan 21, 2021 10:00 EST