Starting: $2,250
Maya Stone Kneeling Monkey Figure:
Pre-Columbian, Mayan territories, ca. 500 to 950 CE. An astounding hand-carved stone sculpture of a kneeling zoomorphic figure resembling a monkey. The fascinating figure holds his huge hands together at his chest, as though holding a small object. His body displays thick thighs, arms bent at elbows, and a giant head with a recessed visage. His expressive face is comprised of deep-sunken eyes, a bulbous nose with delineated nostrils and large, projecting lips held open as though singing or chanting. A crest-like headdress adorned with an incised zigzag motif caps his head. He kneels atop a phallic spike that narrows to a round base. Size: 4.375″ L x 2.125″ W x 11.75″ H (11.1 cm x 5.4 cm x 29.8 cm); 12″ H (30.5 cm) on included custom stand.
Monkeys were often depicted on Maya vases engaged in writing and carving human heads. Scholars have suggested that these activities may have represented a metaphor for creation of humankind. According to the Popol Vuh, Hun-Chowen and Hun-Batz 'One-Howler Monkey' were both artists and musicians who had a major conflict with their half-brothers, the Maya Hero Twins. It was this conflict that resulted in their transformation into monkeys.
Maya artisans used obsidian chisels, mallets and hammers made of flint and wood, and obsidian knives to create their sculptures. The use of basalt places this carving to the Maya uplands (lowlands carved in limestone); the three-dimensional carving in the round places it to the Postclassic period. The Spaniards wrote of the Aztecs believing that stone quarried to be carved had magical properties and was alive, able to speak and offer prophecies; perhaps the Maya had similar beliefs.
This piece has been searched against the Art Loss Register database and has been cleared. The Art Loss Register maintains the world's largest database of stolen art, collectibles, and antiques.
Provenance: private New York, USA collection, acquired August 1999
All items legal to buy/sell under U.S. Statute covering cultural patrimony Code 2600, CHAPTER 14, and are guaranteed to be as described or your money back.
A Certificate of Authenticity will accompany all winning bids.
PLEASE NOTE: Due to recent increases of shipments being seized by Australian & German customs (even for items with pre-UNESCO provenance), we will no longer ship most antiquities and ancient Chinese art to Australia & Germany. For categories of items that are acceptable to ship to Australia or Germany, please contact us directly or work with your local customs brokerage firm.
Display stands not described as included/custom in the item description are for photography purposes only and will not be included with the item upon shipping.
#165125
CONDITION
Expected surface wear with nicks, chips, and abrasions throughout, all commensurate with age. Otherwise, very nice with lovely encrustations.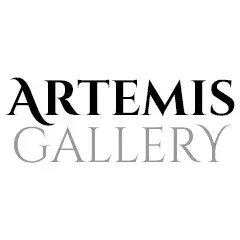 Live Auction
Start: Nov 04, 2021 10:00 EDT