Winning Bid: $1,300
Maya Pottery Incised Cylinder Vessel w/ Fish:
Pre-Columbian, Mexico and northern Central America, Maya Territories, Late Classic, ca. 550 to 900 CE. A gorgeous pottery vessel presenting a column-like body, inward-curving walls, and a circular rim, all sitting upon a flat base. The body of the vessel is adorned with 5 fish in low relief with incised detail, all shown in profile to vertically line the dish as they face upward. A horizontal band of relief images representing Maya glyphs decorates the area just below its flared rim. Size: 5.25″ in diameter x 8.375″ H (13.3 cm x 21.3 cm)
Scholars posit that the Maya offered cylinder vessels as diplomatic gifts, and many were used to serve and drink the traditional cacao (chocolate) beverage. In Maya art, tall cylinders like this one are presented in scenes depicting the preparation of the cocoa drink that was extremely popular with the Maya. Large cylindrical vessels like this were placed on the ground, and the drink was poured from smaller vessels above to create a frothy mixture.
These ancient glyphs may convey an important date, a secret message, or simply be part of the vessel's aesthetic program. According to Dorie Reents-Budet, "One of the remarkable characteristics of Classic Maya painted pottery is the use of writing as more than simply a way to communicate ideas. As in the Islamic tradition, Maya artists employed calligraphy as a prime design feature and as an integral part of the total composition… The hieroglyphic texts also were used as compositional devices, placed specifically to help define the internal tensions, balances and divisions within the pictorial field." (Dorie Reents-Budet, "Painting the Maya Universe: Royal Ceramics of the Classic Period", Durham, N.C.: Duke University Press, 1994, page 12)
Provenance: private Healy collection, Studio City, California, USA, acquired 1995 to 2015
All items legal to buy/sell under U.S. Statute covering cultural patrimony Code 2600, CHAPTER 14, and are guaranteed to be as described or your money back.
A Certificate of Authenticity will accompany all winning bids.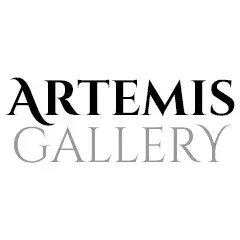 Live Auction
Start: Aug 19, 2021 10:00 EDT
End: Aug 20, 2021 05:12 EDT