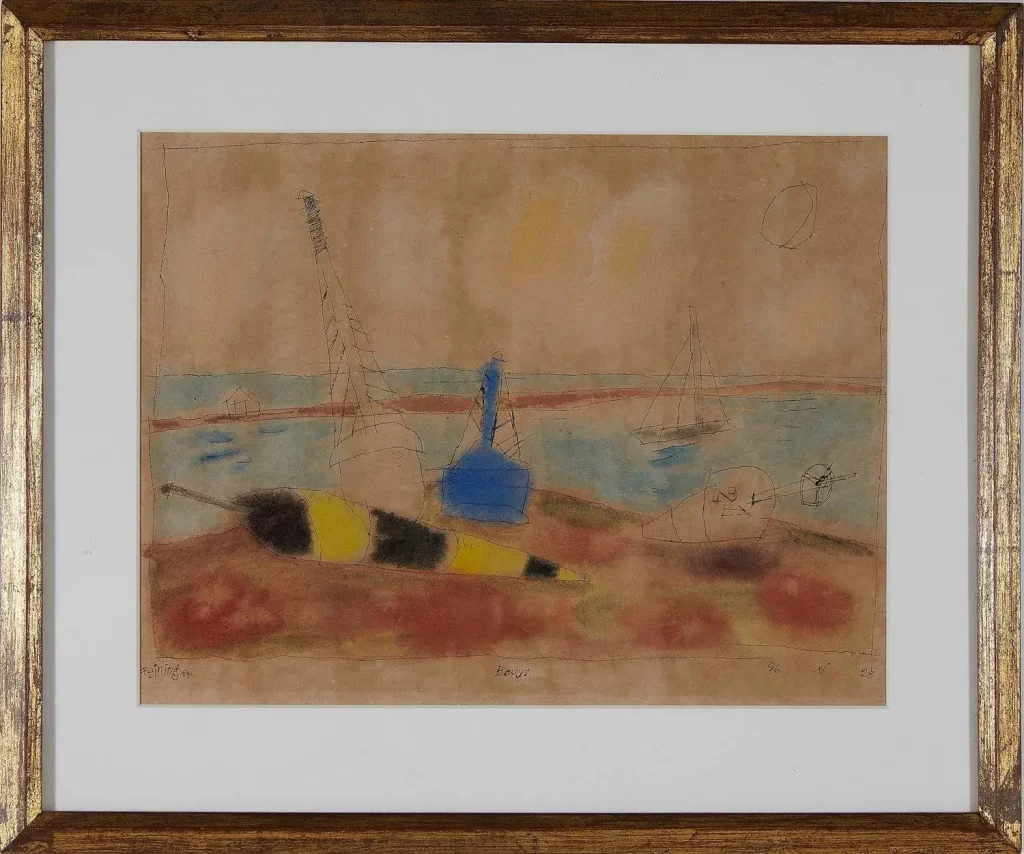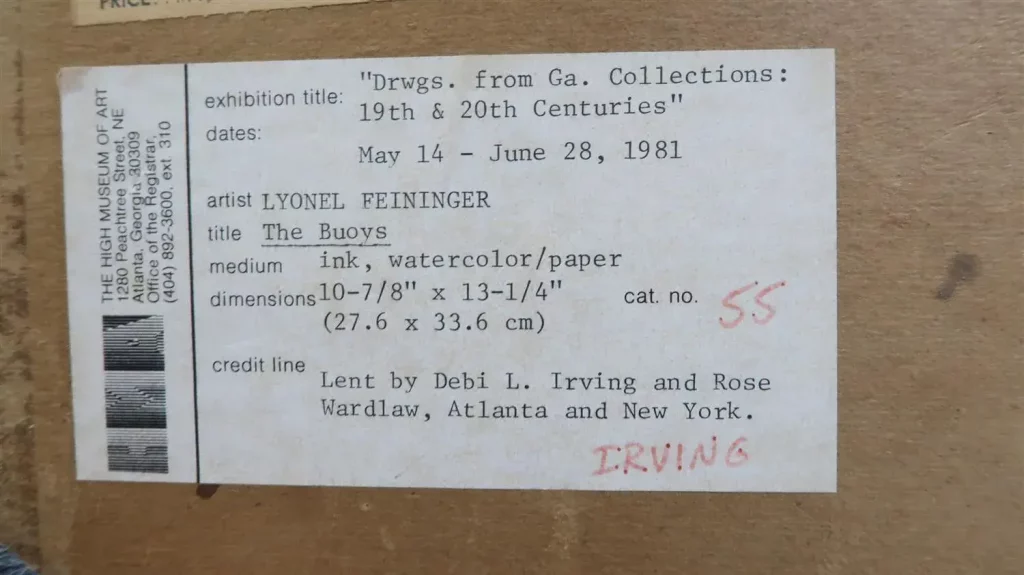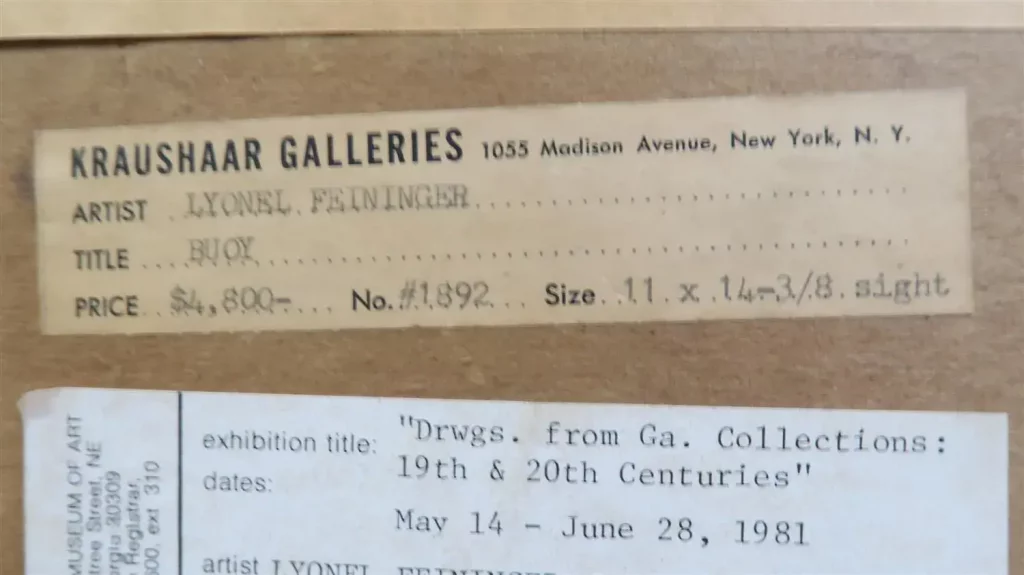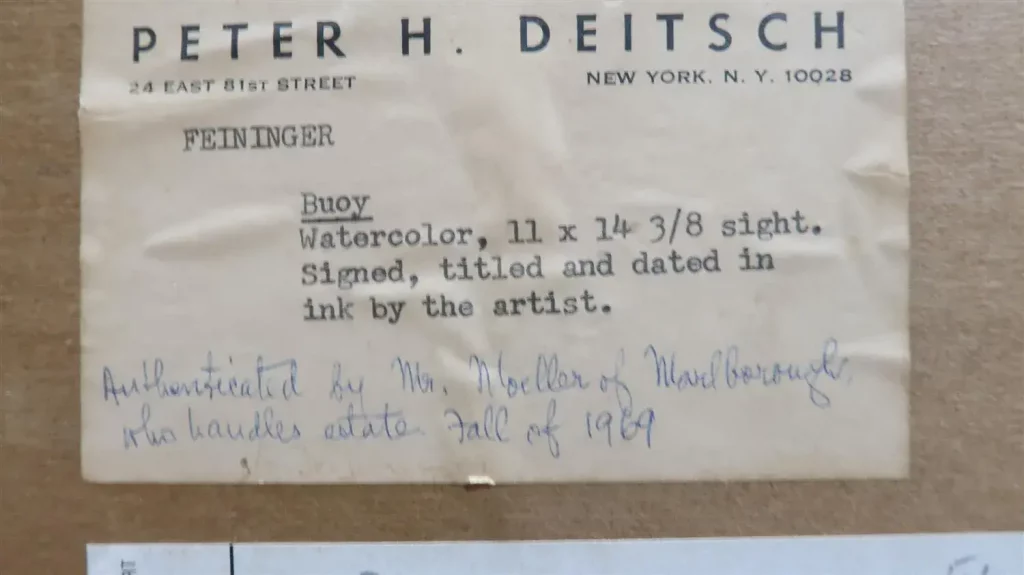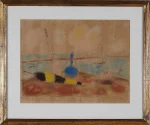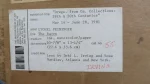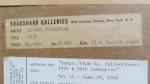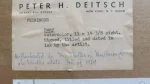 Winning Bid: $25,000.00
*Lyonel Feininger:
(New York, 1871-1956)
BOUYS, 1928
pen, ink and watercolor, framed, signed, titled & dated
Provenance: Kraushaar Galleries, New York (No. 1892)
Peter H. Deitsch, New York, 1969
Debi L. Irving & Rose Wardlaw collection, 1981
Georgia private collection, 1994
private collection
Exhibitions: High Museum of Art, in 1981 and 1985 (labels on verso)
Other Notes: Copy of the Bill of Sale available to purchaser.
Condition:
*** Notice to bidders: The absence of a condition report does not imply that an object is free of defects or restoration. Condition reports are prepared by request on a 'first come, first served' basis. For more information please read paragraph #9 of Terms and Condition of Sale.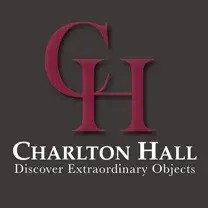 Live Auction
Start: Apr 01, 2022 10:00 EDT