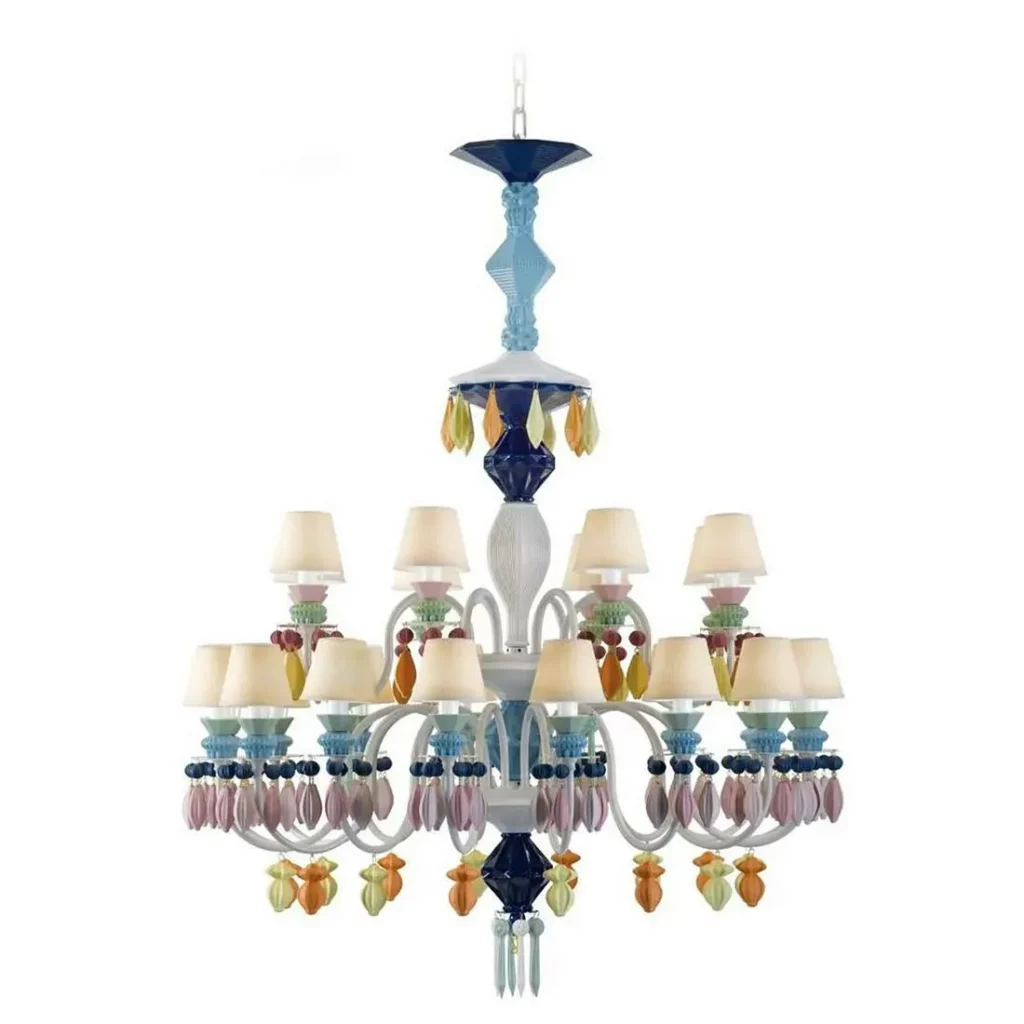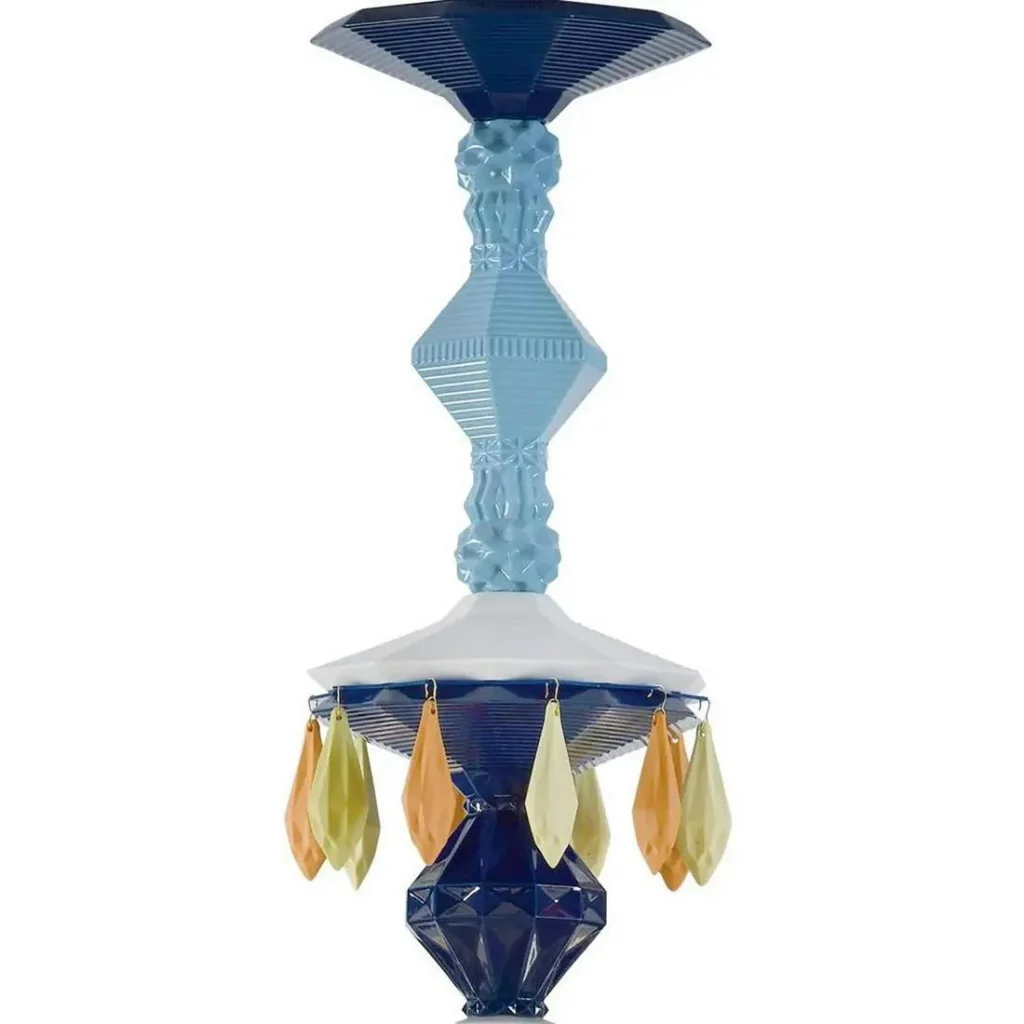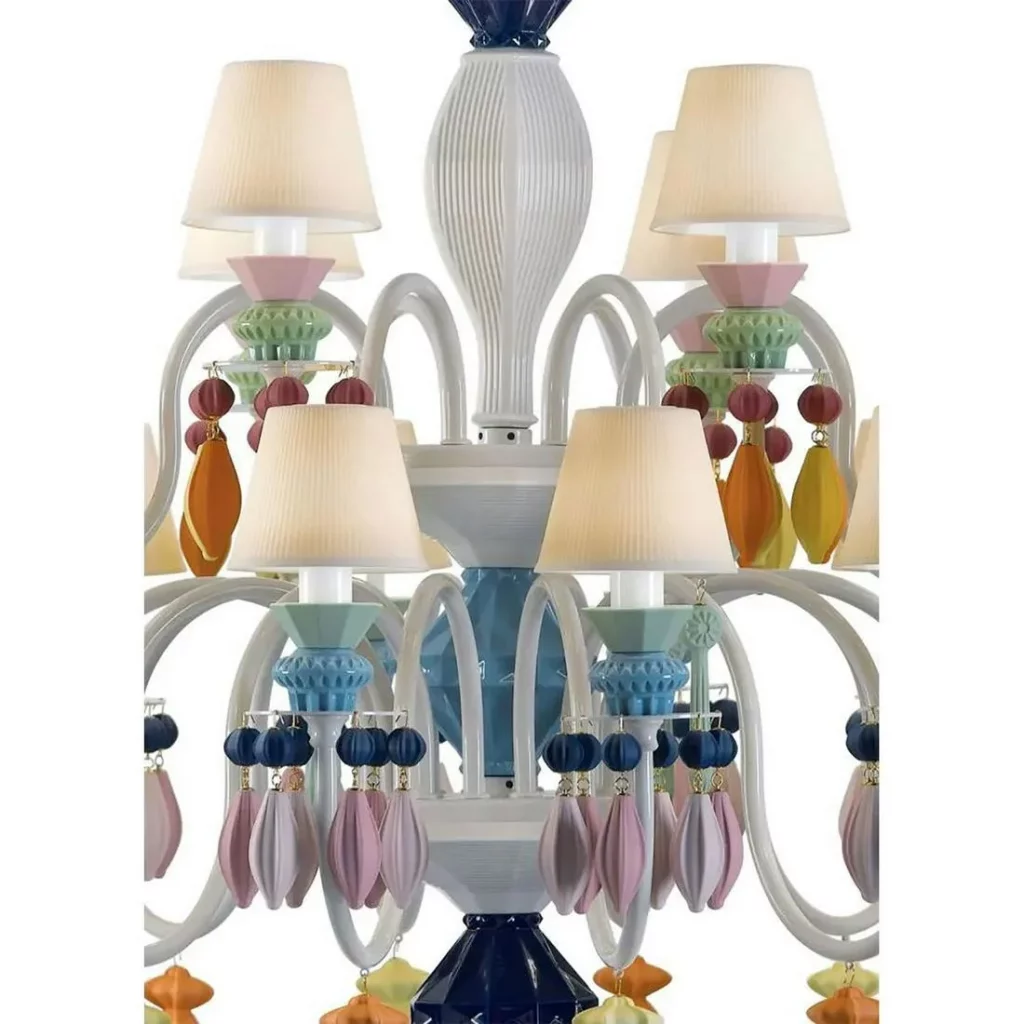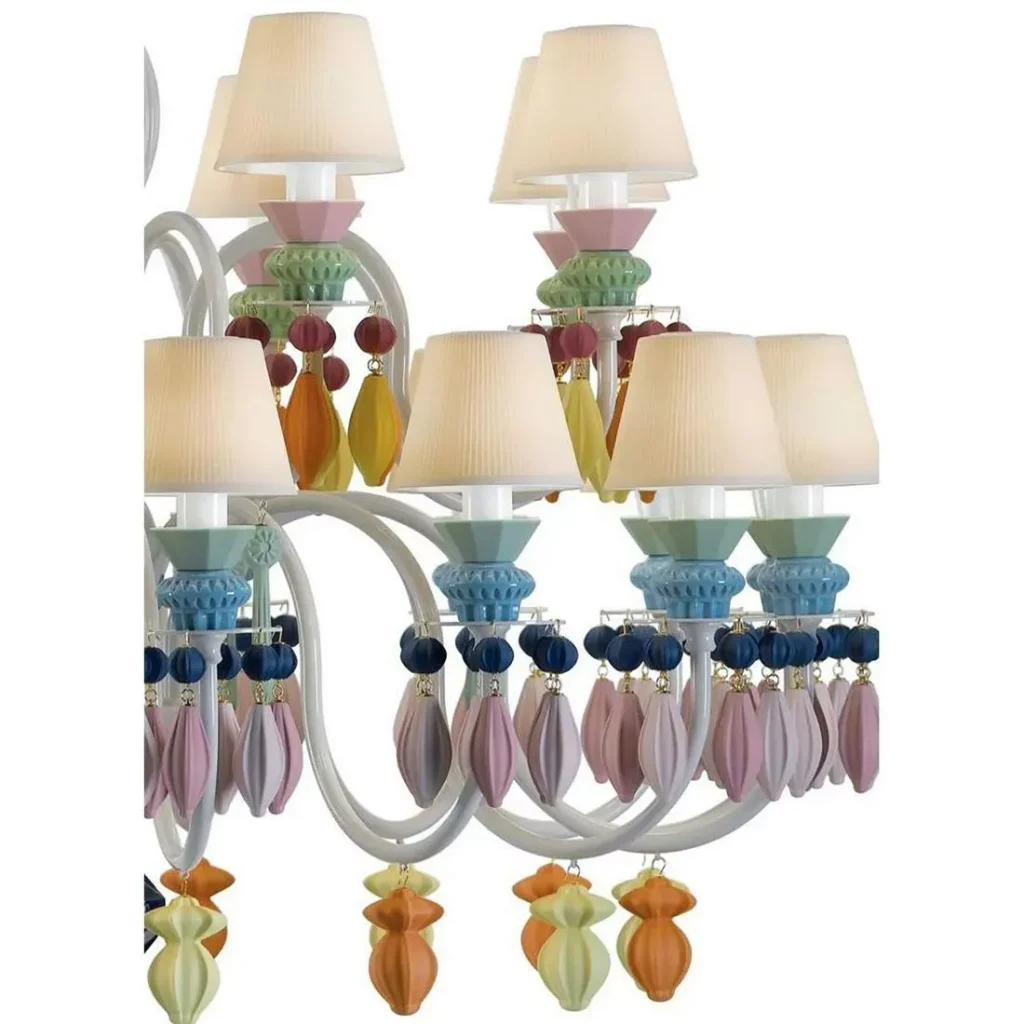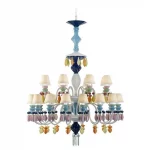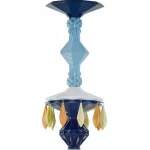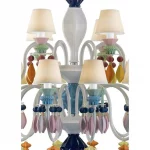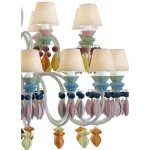 Winning Bid: $3,600
Lladro Porcelain 24 Lights Chandelier, Belle de Nuit 1023235:
Gorgeous 'Multicolored' hanging ceiling lamp with handmade metallic chandelier design in various colors, with twenty-four translucent white, engraved porcelain lampshades.
Beauty of the Night. Such is the name of the plant whose petals reflect the moonlight, thus acquiring the magical property of glowing in the dark. This striking species provides the inspiration for Lladro's Belle de Nuit lighting collection, particularly the multicolored model chandelier. Minimum length: 125, maximum length: 300.
This lot has no reserve.
Issued: 21st c.
Dimensions: 31.50″ L x 31.50″ W x 49.25″ H
Manufacturer: Lladro
Country of Origin: Spain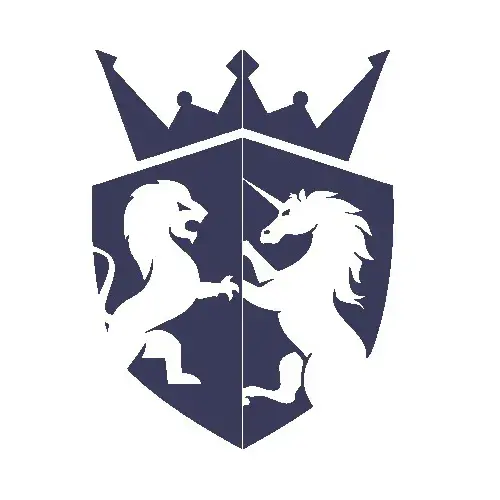 Live Auction
Start: Oct 23, 2022 11:00 EDT