Starting: $4,250
Lifesize 18th C. Spanish Colonial Painted Wood Crucifix:
**Originally Listed At $9000**
North America, northern Mexico, Spanish Colonial period, ca. 1790s CE. A stunning, lifesize piece of devotional artwork, this is a crucifix with the cross itself made from wood and the figure of Christ made from plaster with leather at the joints to allow the arms and neck to be articulated. Horse hair creates a flowing coiffure, while the crown of thorns and nails through the feet and palms are all made of wood. The body is realistically painted with wounds, including a long mark on the rib from a Roman soldier's spear. The face is lifelike, carved in the manner of a santo, with sensitive eyes, a strong browline, and a carved beard. The neck is articulated so that the head can move forward and back, with the chin resting on the chest in its resting state. Size: 20.25″ L x 58.75″ W x 79″ H (51.4 cm x 149.2 cm x 200.7 cm)
The figure of crucified Christ has been central to Christianity, and especially Catholicism, for centuries, representing his humanity through his suffering and death. In "The Crucified God: A Death in Pictures" (Los Angeles Review of Books, 2017), religious scholar Ed Simon writes, "A crucifix is holy because it does not look holy. A crucifix is holy because it tells a truth. A crucifix is holy because it does not sanitize, clean, erase, obscure, or deny the trauma – or the majesty – of being a human, even if that human happens to be God." In 18th century Mexico, under colonial Spanish rule, May 3 was the feast day of the Invention of the Holy Cross, a celebration so important that when in 1960 the Church ordered the removal of the holiday from the liturgical calendar, Mexican bishops intervened to save it in their country. Cavalry processions, using crucifixes like this one, were then and remain now a major part of this feast.
Figures like this one follow on from the medieval tradition, practiced until the present day in Spain and its colonies, of using lifelike puppet and/or articulated figures to act out a theatre of key moments from the Bible. Many of these figures – like this one – have leather over exposed areas or at joints to simulate flesh and make them as lifelike as possible. Some were even given cogs, spindles, and straps to move their heads independently (interestingly, these figures are sometimes considered the earliest European "robots")! They became a folk art tradition in the Spanish New World, from modern day Guatemala to as far north as New Mexico and Colorado. Many of them were lovingly cared for over the years, with repairs and paint added as they aged, and played an active part for a long time in the religious life of their communities. This crucifix would have been displayed in a church, and also could have been carried by members of the community during processions on important religious holidays.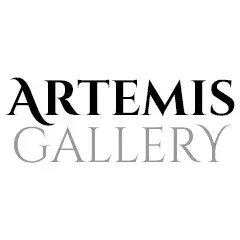 Live Auction
Start: Mar 25, 2021 10:00 EDT
End: Mar 26, 2021 05:23 EDT