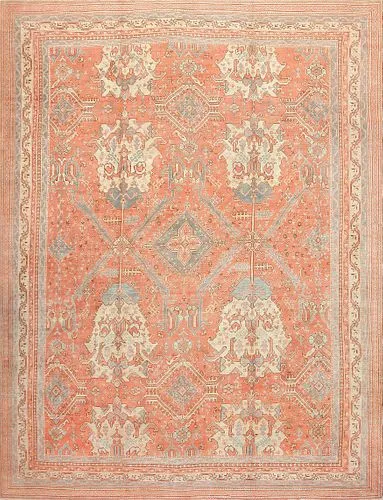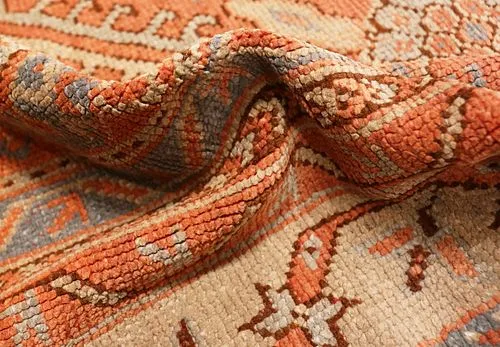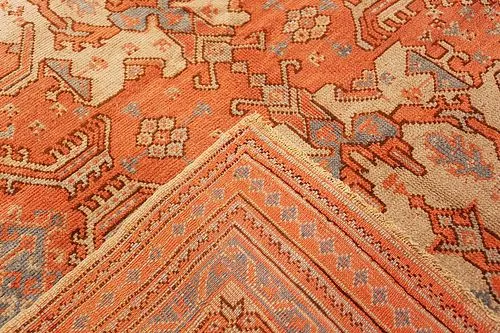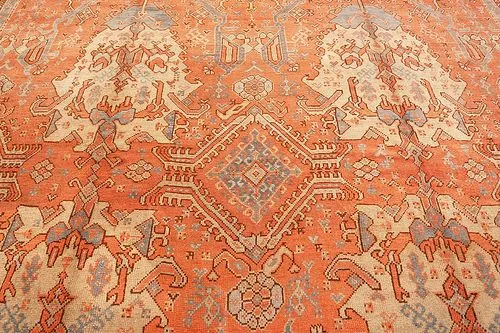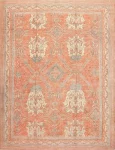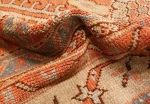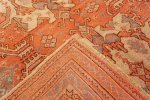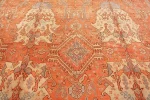 Starting: $30,000
Large Antique Turkish Oushak Rug 20 ft x 14 ft 2 in (6.1 m x 4.32 m):
Large and Rustic Antique Turkish Oushak Rug, Country Of Origin: Turkey, Early 20th Century
The reserve price is the starting price
Description
A field of scarlet embraces each intricate design of this unique and beautiful Oushak rug. Bathed in the rosy hue of the natural rose madder plant extract that defines this rug as a truly organic work of art, small hearts, florettes and abstract geometric figures cavort in joyful abandon between the cobalt blue and graceful white motifs.
The central emblem of this rug's design is a kind of "gul," or flower-like four-sided figurine that recalls the four directions or "four corners" of the Earth. Master weavers are known to have used their own distinctive gul designs to differentiate their rugs from neighboring tribes and this emblem is a kind of signature that helps to define this Turkish rug as a unique and expertly designed piece.
The border of this beautiful large antique Turkish Oushak rug features an eternal chain design of undulating scarlet ribbon that stands out against its creamy background hue. The effect is echoed by surrounding bands of a deep blue and white scalloped design that frame the central motif. Abstract geometric figures prance around the outer edge of the rug and entice the eye to be drawn deeper into the rug's central design, where the viewer is rewarded with a graceful array of classic motifs. While the predominant color of this rug is a scarlet hue, the deep blue medallions and white shield designs punctuate the field of this rug, achieving a pleasing and balanced design. A truly unique work of art, this antique rug captures the eternal exuberance and delight of springtime in its repeated floral patterns.
Condition
Full condition report on request. Please contact our rug experts at [email protected] or call us for any questions you may have at 212.545.8029.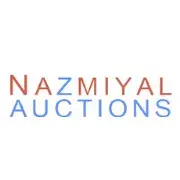 Live Auction
Start: Sep 18, 2022 11:00 EDT