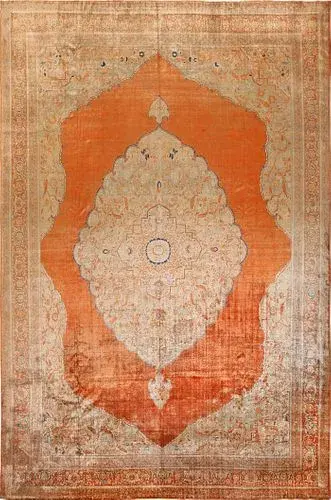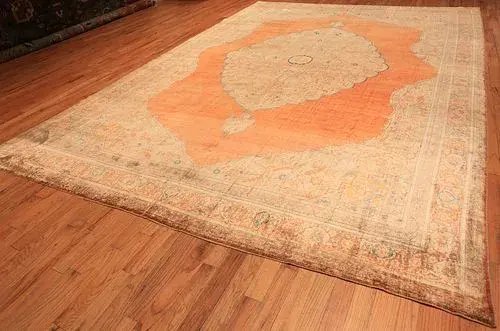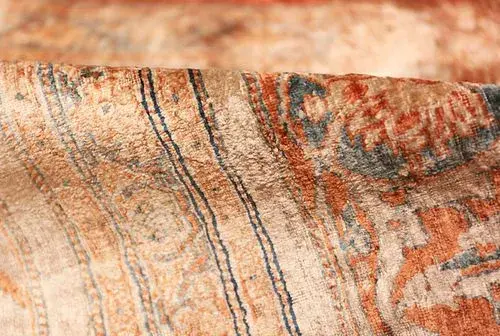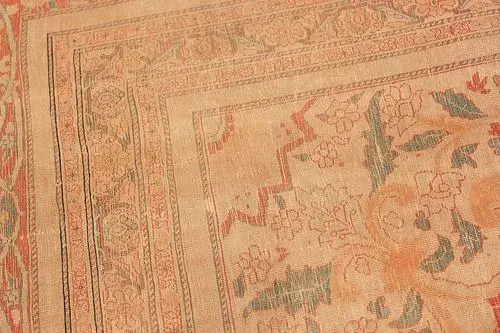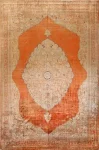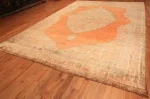 Starting: $40,000
Large Antique Silk Tabriz Haji Jalili Rug 16 ft x 10 ft 10 in (4.88 m x 3.3 m):
Breathtaking And extremely Fine Large Antique Persian Silk Tabriz Haji Jalili Carpet, Country of Origin: Persia, Circa : 1880's.
The reserve price is the starting price
Description
Antique Persian Tabriz Haji Jalili carpets are some of the most exquisite and luxurious rugs in the world. This is mostly due to the extremely fine weaving quality, their eye catching elaborate and intricate designs as well as their unique use of color. This magnificent antique Persian Tabriz rug is the work of a famous master carpet weaver whose name is associated with the restoration of Tabriz as a powerhouse and arguably the rug weaving capital of the world. His masterworks are rich in color and display a finely detailed design. This excellent antique silk rug was crafted around 1880 and will brighten the room with its sheen and regal red features.
Haji Jalili was a carpet weaver of the Royal courts and wealthier class of the time. The use of silk allowed these breathtaking antique rugs to retain their sheen and have excellent durability. The delicate floral designs of this spectacular antique Oriental rug are executed in fine detail and subdued tones. Haji Jalili rugs are known for their use of lighter colors, as in this example that includes pinks, salmons, greys, and subtle periwinkle.
Another quality of this antique Persian rug that stands out is the detail and delicateness of the work. The use of silk allows the large size rug to be carried out in fine detail, as it is able to be spun into gossamer thin threads that are strong and durable. The fiber chosen for this artwork adds to the character of this rug and makes it stand out eve more as a valued collector's piece.
One of the most beautiful factors about this large antique silk Tabriz Haji Jalili rug is its luminous impact. It was not only a piece to be admired, it is a piece of history that has has been loved and well maintained over the last 140 years.
Condition
Full condition report on request. Please contact our rug experts at [email protected] or call us for any questions you may have at 212.545.8029.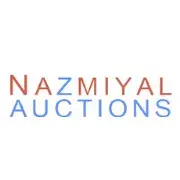 Live Auction
Start: Sep 18, 2022 11:00 EDT