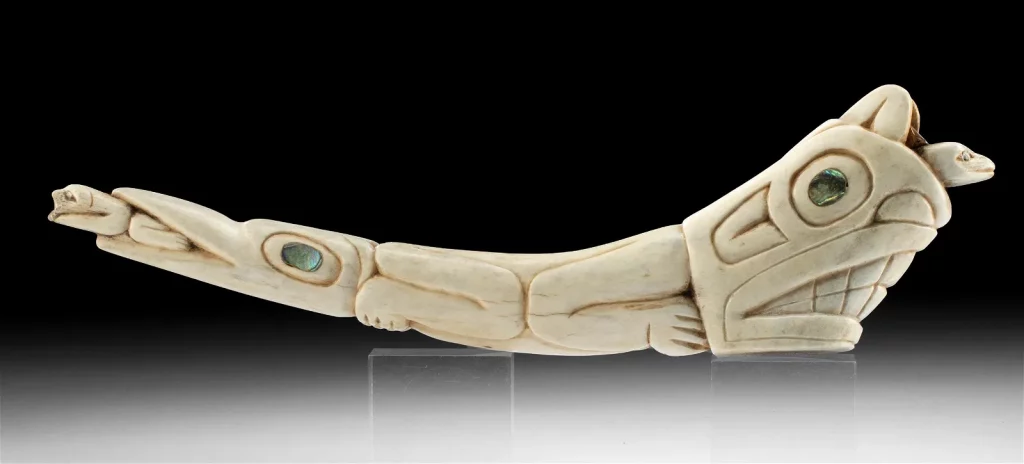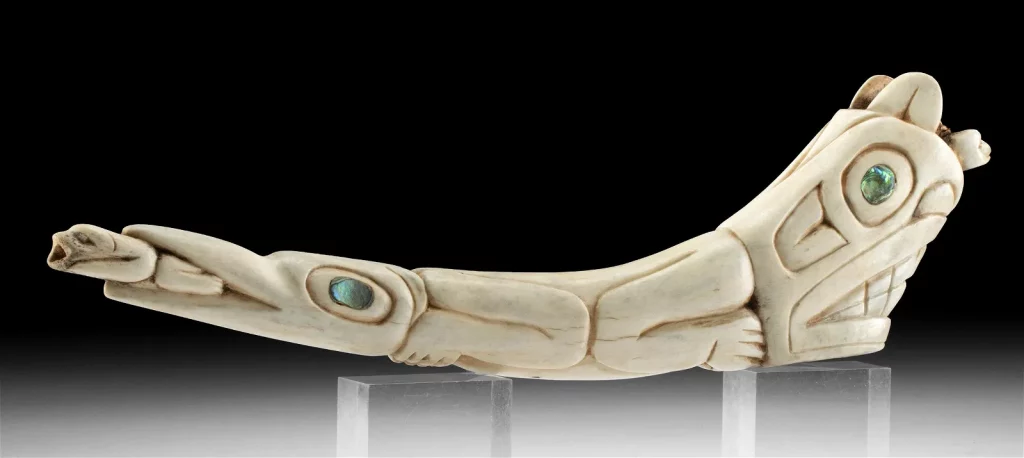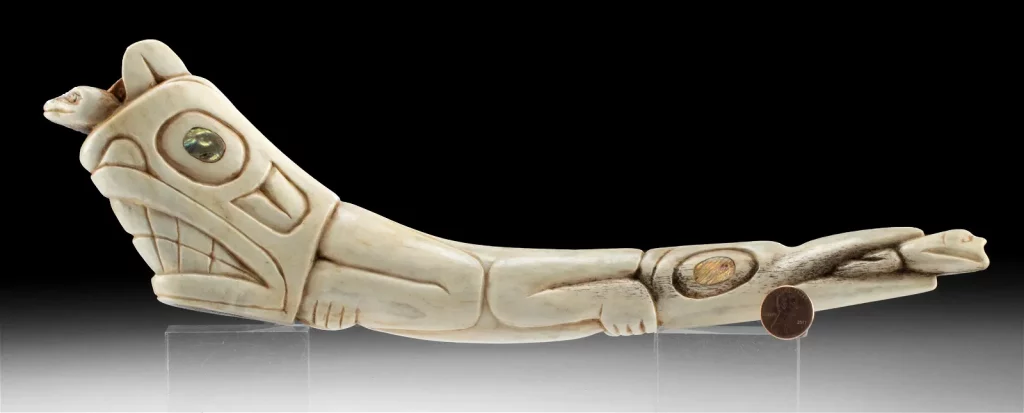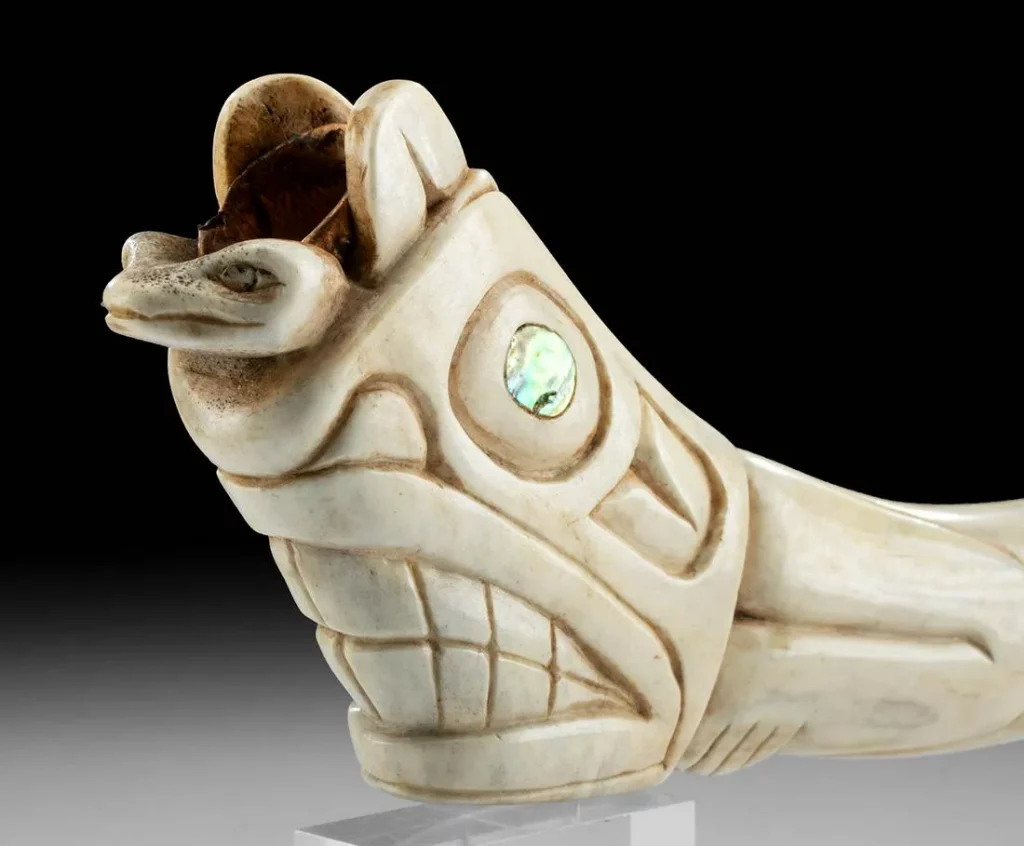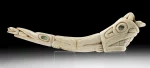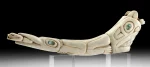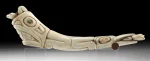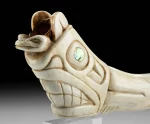 Starting: $2,500
Large 19th C. Tlingit / Haida Bone & Copper Bear Pipe:
Native American, Pacific Northwest Coast, United States or Canada, Tlingit or Haida people, ca. late 19th to mid-20th century CE. A stunning smoking pipe carved from a single piece of marine mammal bone and inlaid with nacre shells. The upturned front head has the bared teeth of a bear or other predatory animal with a frog head on top just before the rim of the copper receptacle bowl. The stem is formed by the bear's body and a raven facing towards the mouthpiece, and a human figure held in the bird's beak- this figure's open mouth forming the inhalation hole. Size: 13.25″ L x 1.5″ W x 3.875″ H (33.7 cm x 3.8 cm x 9.8 cm)
Provenance: private Brevard, North Carolina, USA collection
All items legal to buy/sell under U.S. Statute covering cultural patrimony Code 2600, CHAPTER 14, and are guaranteed to be as described or your money back.
A Certificate of Authenticity will accompany all winning bids.
PLEASE NOTE: Due to recent increases of shipments being seized by Australian & German customs (even for items with pre-UNESCO provenance), we will no longer ship most antiquities and ancient Chinese art to Australia & Germany. For categories of items that are acceptable to ship to Australia or Germany, please contact us directly or work with your local customs brokerage firm.
Display stands not described as included/custom in the item description are for photography purposes only and will not be included with the item upon shipping.
#171030
Condition
Surface nicks and natural pitting, striations and dark patina on bone, with minor chips and bending to copper insert, otherwise intact and excellent. Great detailing throughout.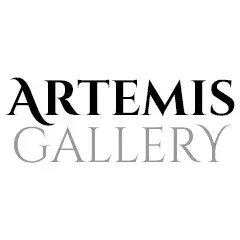 Live Auction
Start: Apr 28, 2022 10:00 EDT