Winning Bid: $4,250
Large 17th C. Hawaiian Stone Game Sphere for Balancing:
North Pacific, Hawaiian Islands, Pre-Contact Period, ca. 17th to 18th century CE. A sizable and sturdy ball of a nearly spherical form that is hand-carved from pumice using stone tools. This round stone is a game ball that was used by the Kanaka – the name for the native Hawaiian peoples – to develop balance and stamina for tasks like hunting and fighting. Hawaiians played a variety of games to celebrate the arrival of the Pleiades in the eastern sky, signifying the new year and the time for Makahiki. The Scottish botanist, William Dean Howells, traveled to the Hawaiian Islands in 1824 to 1825 and recorded his observations and illustrations, which included a tattooed Hawaiian chief balancing on a large stone ball like this example. Size: 9.1″ W x 9.7″ H (23.1 cm x 24.6 cm)
This piece has been searched against the Art Loss Register database and has been cleared. The Art Loss Register maintains the world's largest database of stolen art, collectibles, and antiques.
Provenance: private Hawaii, USA collection, acquired 1995 to 2010
All items legal to buy/sell under U.S. Statute covering cultural patrimony Code 2600, CHAPTER 14, and are guaranteed to be as described or your money back.
A Certificate of Authenticity will accompany all winning bids.
PLEASE NOTE: Due to recent increases of shipments being seized by Australian & German customs (even for items with pre-UNESCO provenance), we will no longer ship most antiquities and ancient Chinese art to Australia & Germany. For categories of items that are acceptable to ship to Australia or Germany, please contact us directly or work with your local customs brokerage firm.
Display stands not described as included/custom in the item description are for photography purposes only and will not be included with the item upon shipping.
#166652
CONDITION
Minor nicks and chips to some areas, with light encrustations and calcifications within some recessed areas, otherwise intact and excellent. Relatively smooth surface texture throughout. Old inventory label on one area.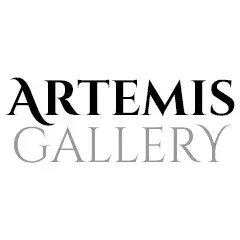 Live Auction
Start: Sep 02, 2021 12:00 EDT