Starting: $700
La Tolita Carved Bone Figure – Mummified Lord-King:
Pre-Columbian, Ecuador, La Tolita (sometimes Tumaco) culture, ca. 350 BCE to 350 CE. A depiction of a mummified lord-king, hand-carved from the bone of an ungulate. The figure is shown in a seated position, with legs bent and curled tightly beneath a slender torso, and both hands folded in prayer in front of his chest. The lord-king's delicate face displays several shallow incised linear details, perhaps indicative of ritual facial scarification marks, with an open mouth and blank eyes indicative of being deceased. The lord-king dons an intricate headdress resembling a trophy head who itself wears a coiling snake with a stylized face. Figural bone carvings like this example are exceptionally rare, making this an outstanding example from ancient Ecuador! Custom museum-quality display stand included. Size: 3.375″ H (8.6 cm); 5″ H (12.7 cm) on included custom stand.
The artistic creations from the Ecuadorian culture of La Tolita / Tumaco were some of the finest in ancient South America. Many wood and bone figurines, ceramic creations, and stone carvings depicted naturalistic details seldom observed in Pre-Columbian artwork, with almost all of them exhibiting ear ornamentation, nose rings, large pectorals, or other forms of fine embellishments. La Tolita artisans crafted simple yet effective stone tools to shape hard substances into recognizable forms, which also increased their proficiency in carving semi-precious stones as well. The La Tolita were also incredibly resourceful, making works of art from bone, shell, and non-precious stones.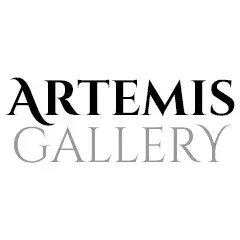 Live Auction
Start: Apr 15, 2021 10:00 EDT
End: Apr 16, 2021 05:14 EDT