Winning Bid: $130,000
Kyle Polzin (b. 1974) Keeper of the Plains, 2020:
Kyle Polzin (b. 1974)
Keeper of the Plains, 2020
oil on canvas
31 x 26 inches
40.25 x 34.75 inches (frame)
signed lower left: Polzin
For the last ten years, Kyle Polzin has been at the top of the list as one of the most coveted Western artists working today. His still life paintings are unlike any other and his ability to bring life to inanimate objects coupled with his mastery of lighting and reflection drives the demand by serious art collectors. "Keeper of the Plains" is a Native American head-dress painting completed by the artist in 2020. An interesting fact about this incredible painting is that the artist made the headdress himself which included staining white turkey feathers to create eagle feathers as well as hand sewing each individual bead onto the headdress band. Polzin headdress paintings are exceedingly rare with only three others known, two of which hold the artist's top two auction sales records.
Condition
The painting appears to be in good condition. Under UV examination, there is no evidence of restoration or inpainting.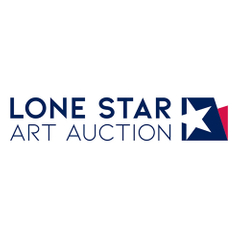 Live Auction
Start: Oct 28, 2023 13:00 EDT