Winning Bid: $1,556
Lawrence "Ulaaq" Ahvakana (Inupiaq, b. 1946), ca. 1983. Signed "L. Ahvakana" in pencil on interior of mask. A hand-carved wooden spirit mask by Larry "Ulaaq" Ahvakana, presenting with an almost Cubist sensibility. Note how Ahvakana has rendered the visage as if we can see if from multiple angles and multiple points of view, and with one wide open eye and the other two almost closed as if to represent various states of being. Ahvakana's signature clean lines and expressive style serve to pay homage to the spirit of his ancestors. Size: 13.75″ H (34.9 cm)
A professional artist for more than three decades, Mr. Ahvakana is a graduate of the Rhode Island School of Design in Providence, Rhode Island; the Institute of American Indian Arts in Santa Fe, New Mexico, and Cooper Union School of Art in New York, New York. Born in Fairbanks, Alaska and raised in Barrow and Anchorage, preserving his heritage is immensely important to Ahvakana. His works are in the collections of major museums and important national and international private collections. He is best known for his Inuit or Inupiaq figures and animals sculpted from wood, marble, alabaster, glass, and cast in bronze or other metals.
Similar masks by Ahvakana retail for about $3500.
Provenance: private Newport Beach, California, USA collection
All items legal to buy/sell under U.S. Statute covering cultural patrimony Code 2600, CHAPTER 14, and are guaranteed to be as described or your money back.
A Certificate of Authenticity will accompany all winning bids.
We ship worldwide and handle all shipping in-house for your convenience.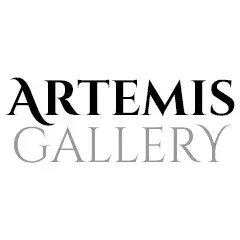 Live Auction
Start: Sep 10, 2020 10:00 EDT