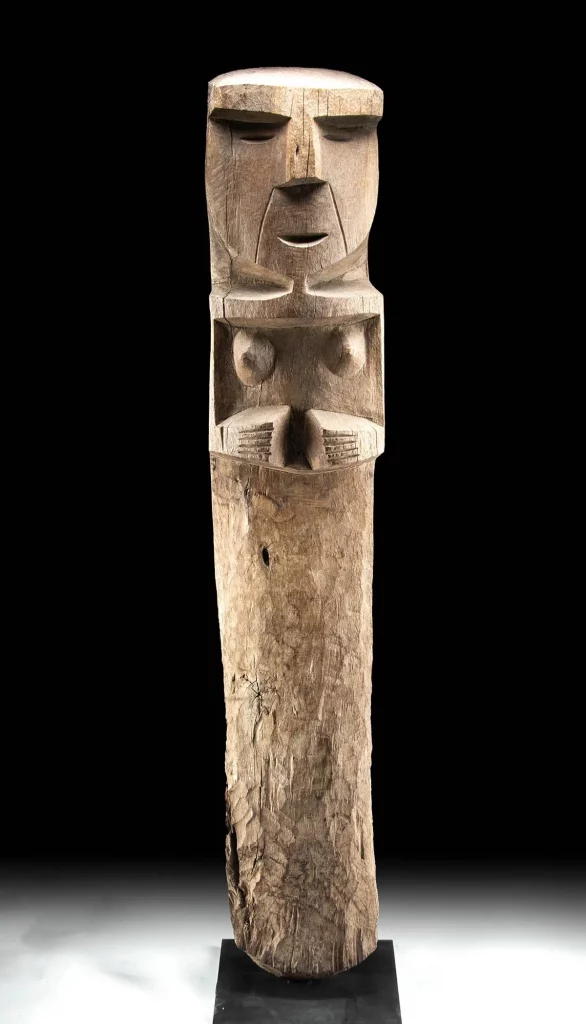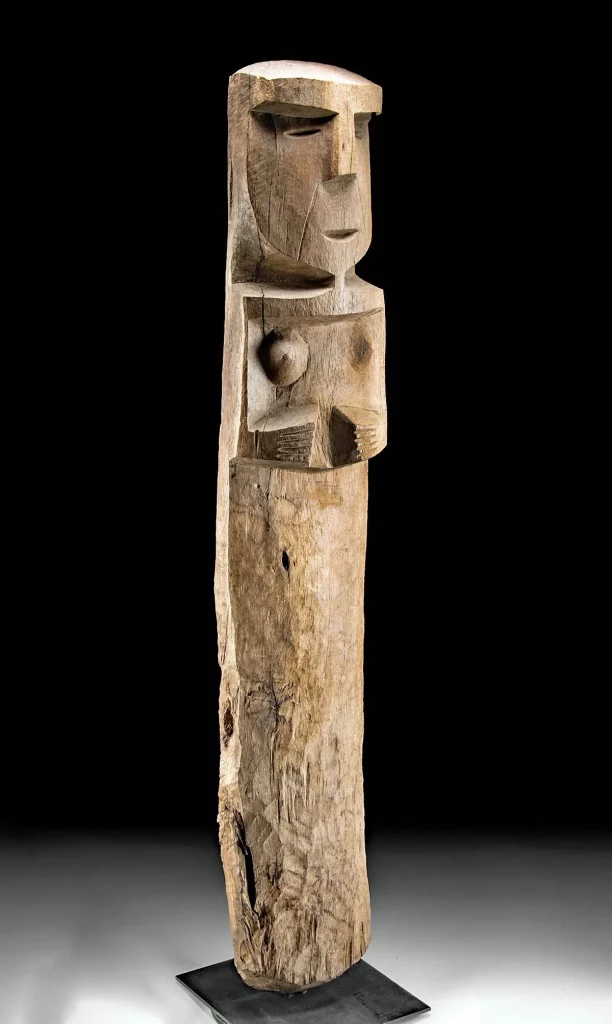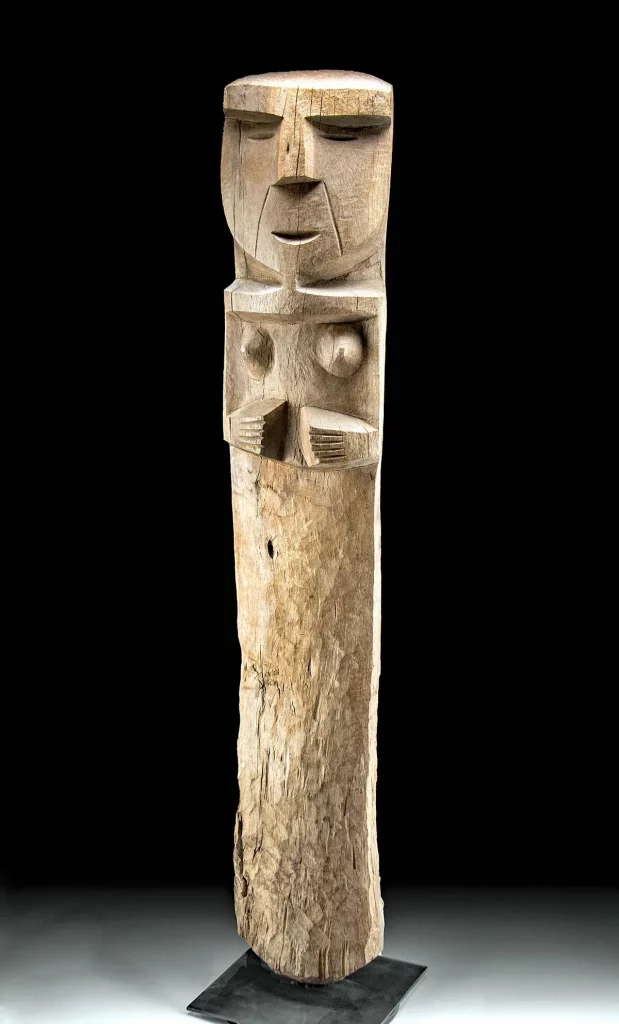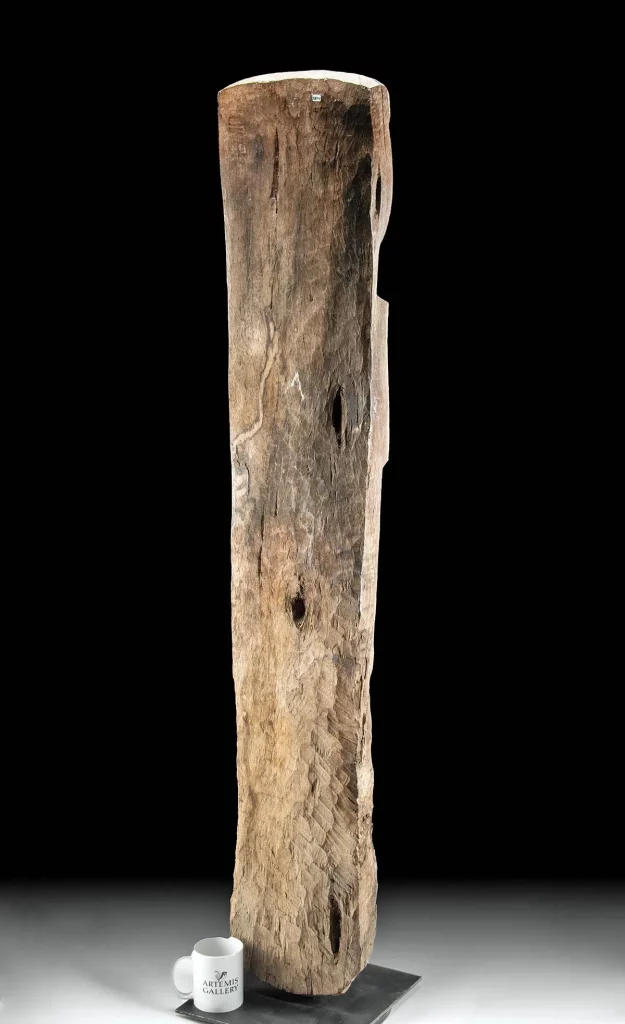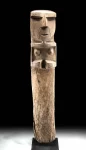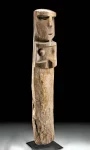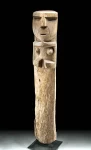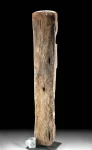 Winning Bid: $26,000.00
Huge Nazca Wood Female Fertility Votive, ex-Museum:
This is an oversized piece that may require special shipping. Please inquire for a quote prior to bidding.
Pre-Columbian, South Coast Peru, Nazca culture, ca. 100 BCE to 1000 CE. A truly unique and magnificent hand-carved wooden figure of a woman boasting rich hues of chocolate brown and tan. The minimalistic figure stands with her arms bent at her elbows and her hands resting on her flat stomach, suggesting that she may be a fertility votive. Highly stylized, her elegant visage displays a prominent straight brow over slender eyes, a flat nose, and a serene incised smile. Light lines to ether side of her mouth outline her nasolabial folds. Two conical breasts emerge below her shoulders. The roughly carved surface of her lower half, as well as its difference in color from her upper, indicate that this piece was likely buried in the ground, so she could stand upright. A remarkably well-preserved example from Nazca culture! Size: 11″ W x 57″ H (27.9 cm x 144.8 cm); 59″ H (149.9 cm) on included custom stand.
Provenance: private Hawaii, USA collection; ex-Alt Amerikanisches Museum, Zurich, Switzerland; ex-Hans Koella collection, Zurich, Switzerland, 1950 to 1990
All items legal to buy/sell under U.S. Statute covering cultural patrimony Code 2600, CHAPTER 14, and are guaranteed to be as described or your money back.
A Certificate of Authenticity will accompany all winning bids.
PLEASE NOTE: Due to recent increases of shipments being seized by Australian & German customs (even for items with pre-UNESCO provenance), we will no longer ship most antiquities and ancient Chinese art to Australia & Germany. For categories of items that are acceptable to ship to Australia or Germany, please contact us directly or work with your local customs brokerage firm.
Display stands not described as included/custom in the item description are for photography purposes only and will not be included with the item upon shipping.
#161502
Condition
A few minor fissures. Expected surface wear commensurate with age with nicks/chips and abrasions throughout. Otherwise, excellent.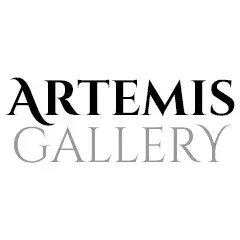 Live Auction
Start: Jul 05, 2022 12:00 EDT