Winning Bid: $25,000
Huge Fossilized Dinocrocuta Skull, Bone Crushing Hyena:
Central Asia, Eastern Kazakhstan, Miocene Period, ca. 10 Million years ago. A rare fossilized skull from Dinocrocuta, a prehistoric animal with massive jaws and teeth so powerful, it could crush bones. The bone has fossilized with a white and beige hue and the teeth are well preserved with the large canines fully displayed. These animals were carnivores that were distant relatives of modern-day hyenas, but much larger and likely capable of taking down prey such as rhinos. This is a remarkable specimen from a mighty prehistoric predator. Size: 18″ L x 9″ W (45.7 cm x 22.9 cm); 15″ H (38.1 cm) on included custom stand.
This piece has been searched against the Art Loss Register database and has been cleared. The Art Loss Register maintains the world's largest database of stolen art, collectibles, and antiques.
Provenance: private Rome, Georgia, USA collection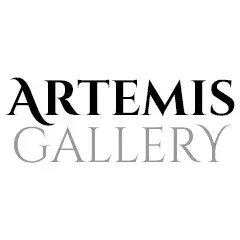 Live Auction
Start: Jul 13, 2021 12:00 EDT