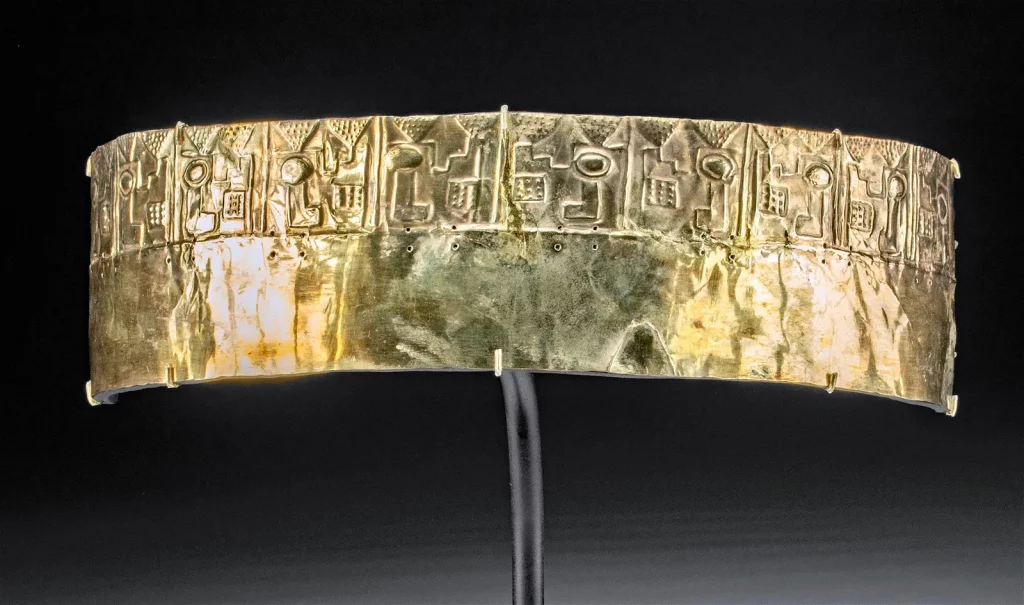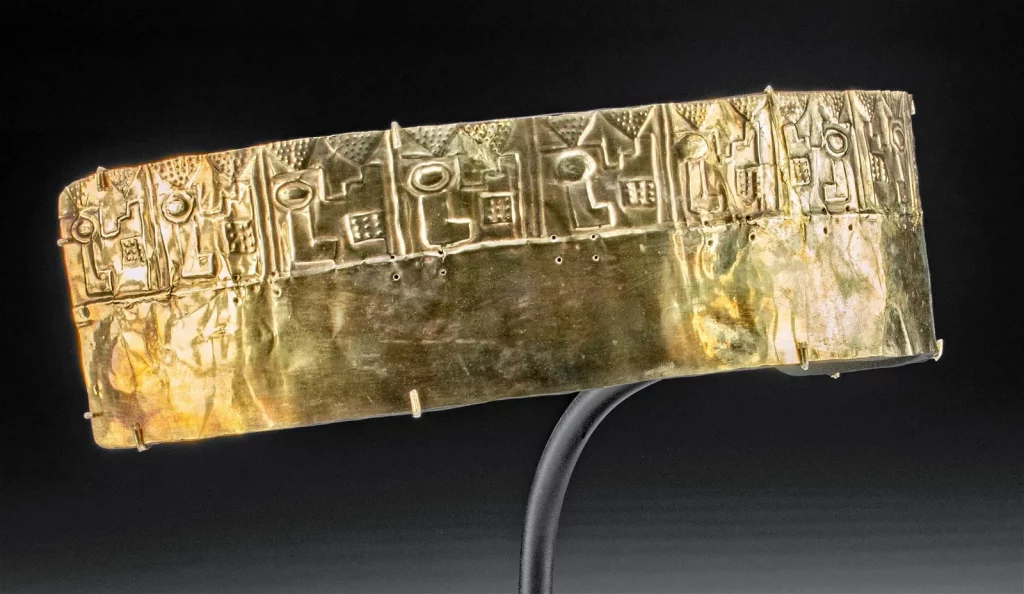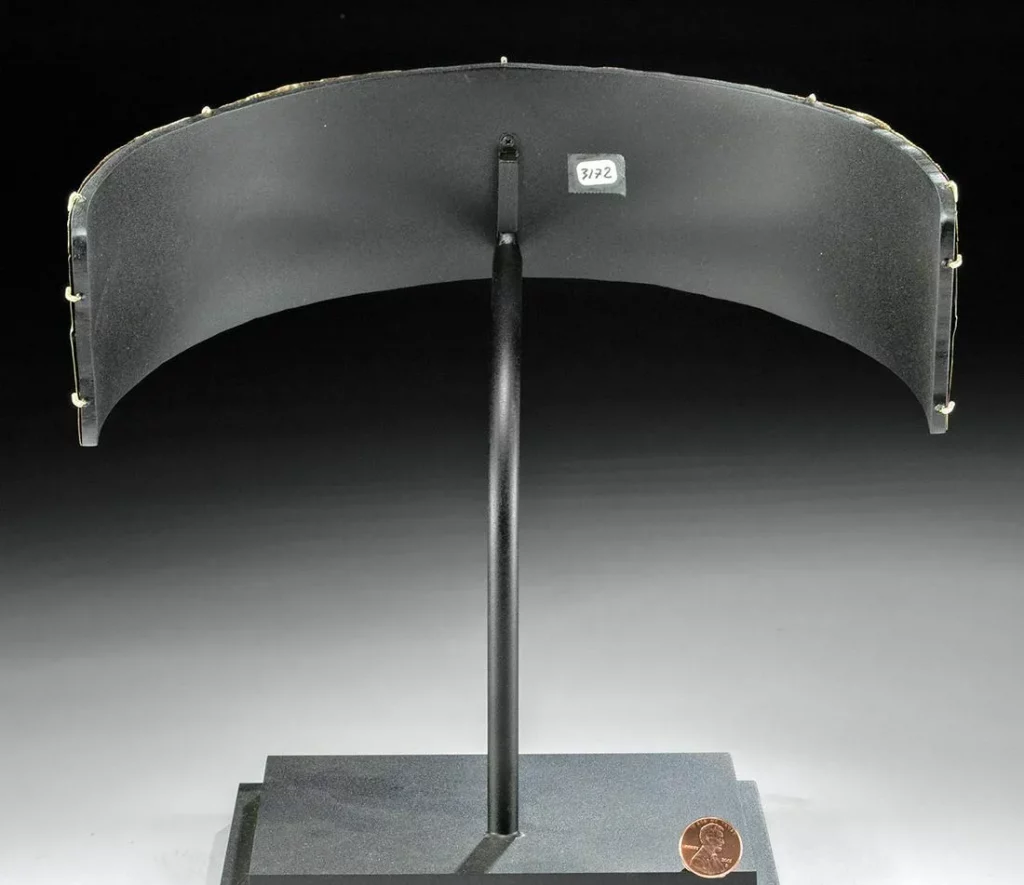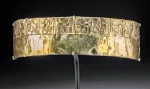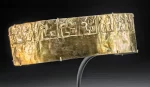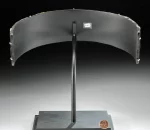 Winning Bid: $15,500.00
Huari Gold Crown / Headdress, Repousse Geometric Motifs:
Pre-Columbian, Bolivia or Peru, Huari (Wari) or Tiwanaku (Tiahuanaco) culture, ca. 700 to 1000 CE. A beautiful crown or headdress made from 62% gold (equivalent to 14k+) and 34% silver. The band is formed from a wide hammered panel and decorated with repousse and stippled geometric motifs. The motifs are within an upper register and sets of four piercings are evenly placed horizontally along the center, suggesting that additional ornamentation may have been suspended from the band, covering the lower half. The register has 12 repeating motifs of triangular and linear shapes – reminiscent of architectural elements such as temples or stairs. The motifs are reflective of the shapes found in the Andean tradition of textile weaving. The ends of the panel are also pierced vertically to attach the crown to a cloth lining. The piece is displayed with a slightly curved profile, as it would have appeared when worn. Size: 17″ L x 2.75″ W (43.2 cm x 7 cm); 10″ H (25.4 cm) on included custom stand; gold quality: 62% (equivalent to 14k+); quality of silver: 34%
This piece has been searched against the Art Loss Register database and has been cleared. The Art Loss Register maintains the world's largest database of stolen art, collectibles, and antiques.
Provenance: private Hawaii, USA collection; ex-Nora & John Wise collection, established in 1975
All items legal to buy/sell under U.S. Statute covering cultural patrimony Code 2600, CHAPTER 14, and are guaranteed to be as described or your money back.
A Certificate of Authenticity will accompany all winning bids.
PLEASE NOTE: Due to recent increases of shipments being seized by Australian & German customs (even for items with pre-UNESCO provenance), we will no longer ship most antiquities and ancient Chinese art to Australia & Germany. For categories of items that are acceptable to ship to Australia or Germany, please contact us directly or work with your local customs brokerage firm.
Display stands not described as included/custom in the item description are for photography purposes only and will not be included with the item upon shipping.
#164501
Condition
Cannot be removed easily from stand to weigh gold. Repaired with piece reattached along lower edge near center. Creasing and hairline fissures / perforations. Tears and indentations to peripheries. Areas of patina, and nice motifs.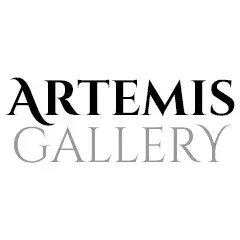 Live Auction
Start: Jun 29, 2022 12:00 EDT