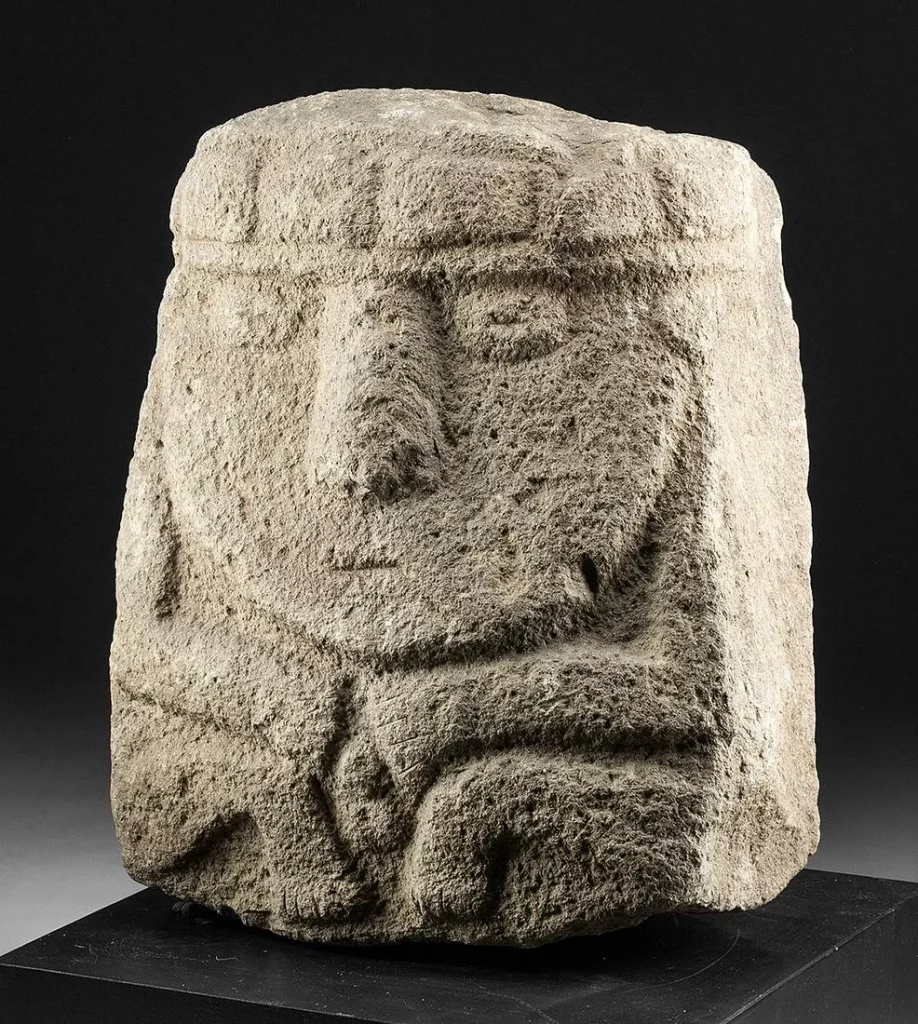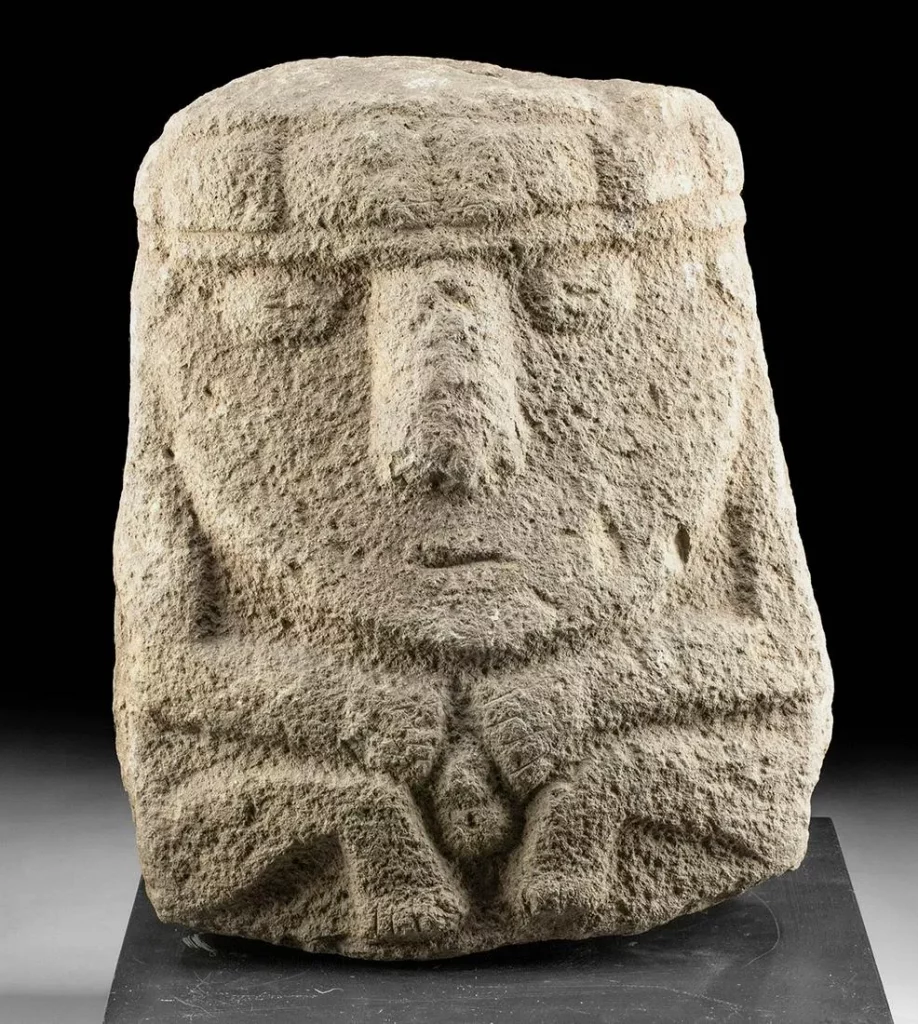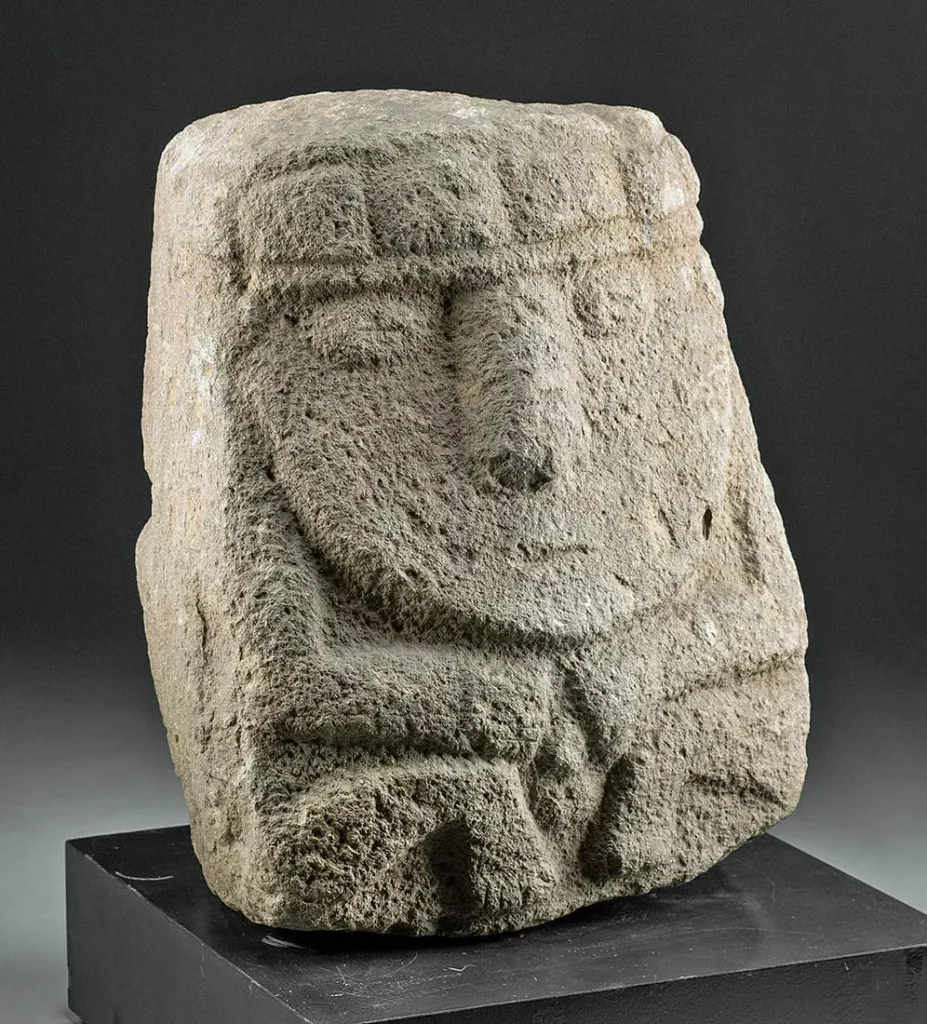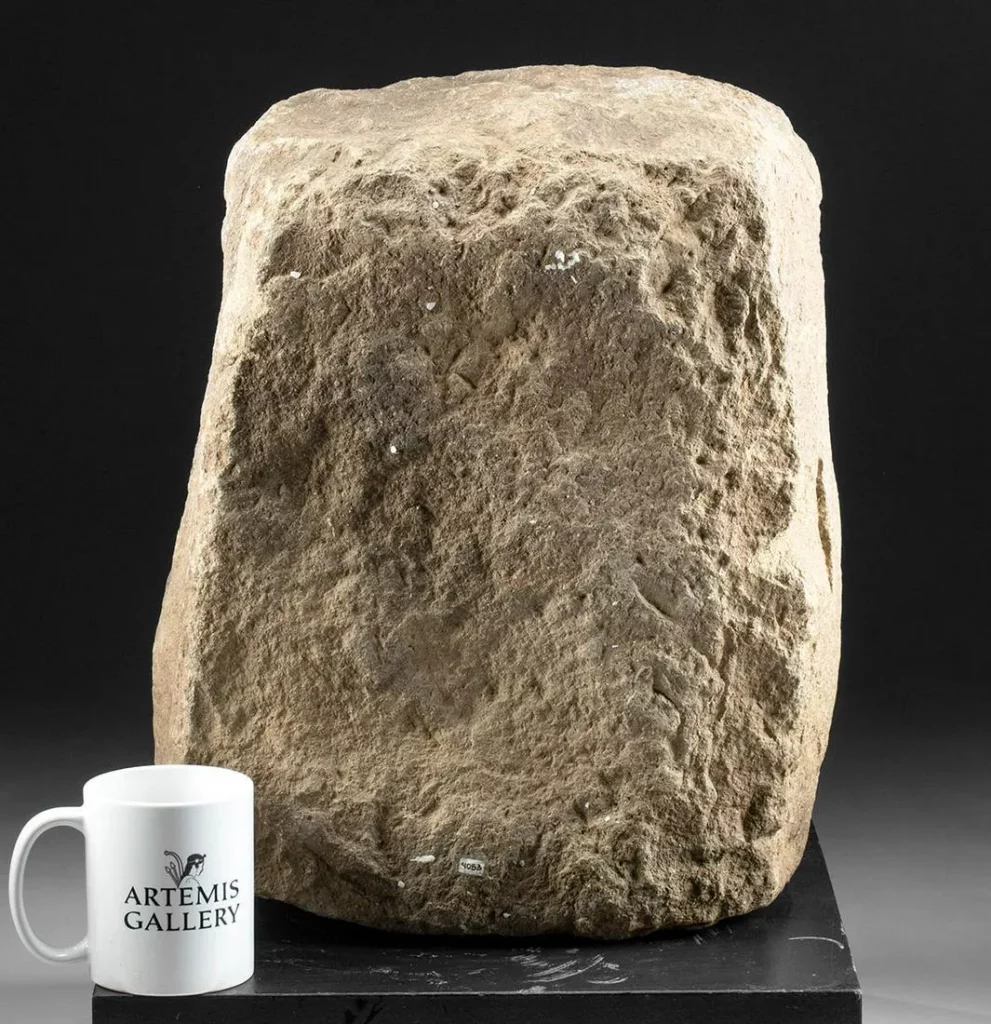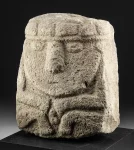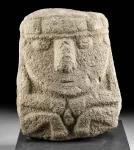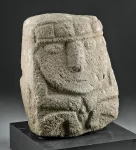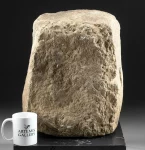 Winning Bid: $12,000.00
Highly Stylized Chavin Stone Carving of a Seated Lord:
Pre-Columbian, Northern Peru, Chavin culture, ca. 1000 to 500 BCE. A fantastic hand-carved stone figure of a Chavin lord seated with his legs bent before him. Highly stylized and adorned with creamy white pigment, the lovely figure is of squat form with a large head and attenuated limbs. His round visage features a rectangular, raised nose, two high-set, annular eyes, and a minimalistic, incised mouth. With both his arms bent at the elbow and resting atop his legs, the ancient nobleman wears a flat-topped, cylindrical hat adorned with vertical striations. A petite phallus is displayed between his feet. Skillfully carved, with each of his fingers and toes clearly delineated. Size: 14″ W x 17.5″ H (35.6 cm x 44.4 cm); 21.5″ H (54.6 cm) on included custom stand.
The Chavin people lived in the northern Highland Andes, and their capital, Chavin de Huantar, is a UNESCO World Heritage Site. The artwork of Chavin represents the first widespread artistic style in the Andes. The center of Chavin de Huantar is a massive, flat-topped pyramid, surrounded by lower platforms. Between 1200 and 500 BCE the pyramid space was used for religious ceremonies. The Old Temple, constructed very early in the history of the site, consists of a series of passageways built around a circular courtyard; within were carved stone monuments showing jaguars, serpents, and other figures with transformative and/or anthropomorphic details.
Provenance: private Hawaii, USA collection; ex-Ralph Neaderland DMD collection, 1967
All items legal to buy/sell under U.S. Statute covering cultural patrimony Code 2600, CHAPTER 14, and are guaranteed to be as described or your money back.
A Certificate of Authenticity will accompany all winning bids.
PLEASE NOTE: Due to recent increases of shipments being seized by Australian & German customs (even for items with pre-UNESCO provenance), we will no longer ship most antiquities and ancient Chinese art to Australia & Germany. For categories of items that are acceptable to ship to Australia or Germany, please contact us directly or work with your local customs brokerage firm.
Display stands not described as included/custom in the item description are for photography purposes only and will not be included with the item upon shipping.
#162526
Condition
Expected surface wear with nicks/chips and abrasions throughout, all commensurate with age. Otherwise, very nice with lovely earthen deposits and liberal remains of pigment.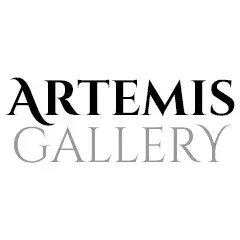 Live Auction
Start: Jun 29, 2022 12:00 EDT