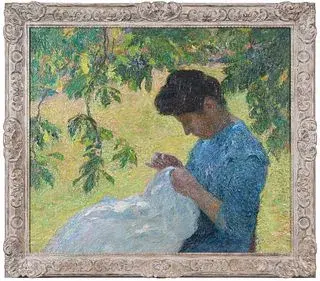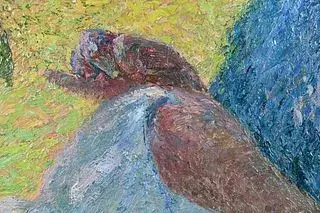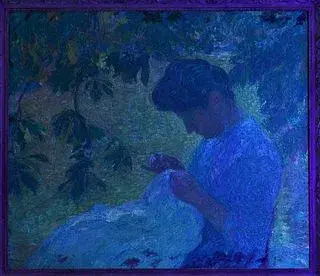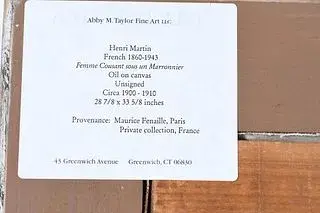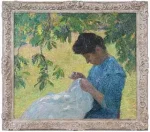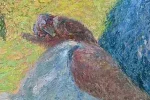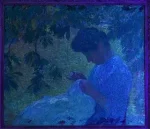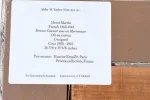 Starting: $50,000
Henri Jean Guillaume Martin Impressionist Painting:
(French, 1860-1943)
Femme Cousant sous un Marronnier, unsigned, oil on canvas, 28-5/8 x 33-5/8 in.; painted and gilt wood and composition frame, 34-5/8 x 39-3/8 in.
Note: This painting was authenticated by Cyrille Martin and a certificate was issued. The original has been separated from the painting and a facsimile will accompany the lot. A woven tapestry of the painting also accompanied the painting when it was sold by Abby M. Taylor Fine Art in 2007.
See: Bonhams New York, November 17, 2020, Lot 03, for a small painting of the same subject.
Provenance: Ex-collection Maurice Fenaille, Paris; Sotheby's New York, November 8, 2006, lot 215, sold for $168,000; Abby Taylor Fine Art, purchased in 2007 for $230,000 (Accompanied by a copy of the original receipt, Insurance appraisal
Condition
crackle with some cupping; frame with abrasions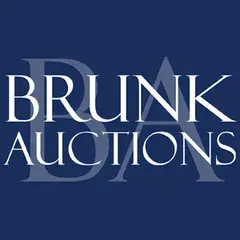 Live Auction
Start: May 20, 2022 09:00 EDT