Starting: $2,000
Greek Core-Formed Glass Amphoriskos:
Ancient Greece, ca. 6th to 4th century BCE. A beautiful example of a core-formed glass amphoriskos once used to hold aromatic oils. The vessel boasts an elegant form with a piriform body that is subtly contoured with vertical ribs, twin trail handles that gracefully join shoulder to neck, and a gently flaring rim, all upon a small circular trailed base knob. The decoration of this piece is simply gorgeous, with the cobalt blue body wound with tangerine yellow-orange and white trails – some threadlike and some bolder – applied in a close-knit feathered pattern. A white trail encircles the rim. An opulent example of glass-working to be treasured for its sumptuous form, lustrous sheen, fabulous hues, and sophisticated technique. Size: 1.875″ W handlespan x 3.375″ H (4.8 cm x 8.6 cm); 4″ H (10.2 cm) on included custom stand.
A vessel like this would have been made for the elites of ancient society. Its owner would have used a stopper to keep the contents inside, and a glass rod to dip into the vessel's perfumed oils and dab on the throat or wrists. The little handles made it possible to suspend the vessel, and we know from Athenian vase paintings that vessels like these could be linked to a belt at the waist or suspended from the wrist.
The Greeks created core-formed or sandcore vessels by trailing threads of molten glass over a "core" of sand or clay to form the vessel. These threads were oftentimes feathered or dragged to create intriguing decorative patterns. The term amphoriskos literally means "little amphora" and this example is indeed a miniature amphora. This shape was quite popular as it was ideal to store precious oils, perfumes, or cosmetics.
According to the Corning Museum of Glass, core forming is "the technique of forming a vessel by winding or gathering molten glass around a core supported by a rod. After forming, the object is removed from the rod and annealed. After annealing, the core is removed by scraping." (https://www.cmog.org/glass-dictionary/core-forming). This process of glass making was begun in the late 16th century BCE by glassmakers of Mesopotamia, and then adopted by Egyptian glassmakers in the 15th century BCE. The technique almost came to an end in the so-called Dark Ages of Mediterranean civilization (1200 to 900 BCE); however, by the 9th century BCE a new generation of glassmakers took up the technique once again, and between the 6th and 4th century BCE core-forming spread throughout the Mediterranean.
Cf. Nina Kunina. Ancient Glass in the Hermitage Collection. St. Petersburg, 1997, no. 29, p. 251; Susan B. Matheson. Ancient Glass in the Yale University Art Gallery. New Haven, 1980, nos. 13-15, 17, pp. 6-7.
Provenance: East Coast collection, New York Gallery, New York City, New York, USA, acquired before 2010
All items legal to buy/sell under U.S. Statute covering cultural patrimony Code 2600, CHAPTER 14, and are guaranteed to be as described or your money back.
A Certificate of Authenticity will accompany all winning bids.
PLEASE NOTE: Due to recent increases of shipments being seized by Australian & German customs (even for items with pre-UNESCO provenance), we will no longer ship most antiquities and ancient Chinese art to Australia & Germany. For categories of items that are acceptable to ship to Australia or Germany, please contact us directly or work with your local customs brokerage firm.
Display stands not described as included/custom in the item description are for photography purposes only and will not be included with the item upon shipping.
#147858
CONDITION
Professionally repaired from multiple pieces, but very well executed so as tp preserve that original silhouette perfectly.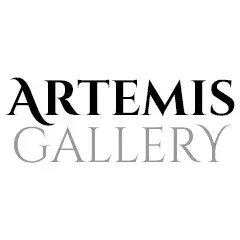 Live Auction
Start: Oct 21, 2021 10:00 EDT
End: Oct 22, 2021 07:34 EDT