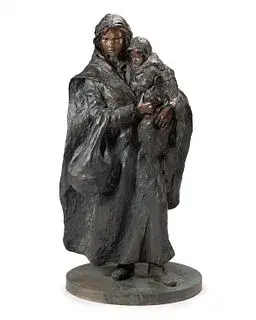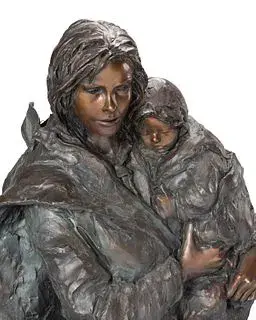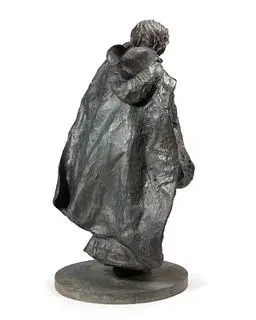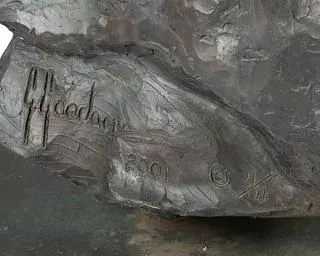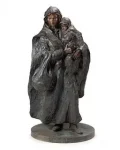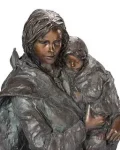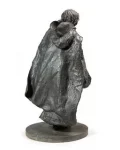 Winning Bid: $22,500
Glenna Maxey Goodacre (1939-2020, American):
Crossing the Prairie, 2001
Patinated bronze
Edition: 4/11
Signed, dated, and numbered: G Goodacre (C) 2001; Arizona Bronze foundry mark
72″ H x 36.5″ Dia.
Provenance: The Residential Property of Thomas and Erika Girardi, Pasadena, CA
Literature: G. Goodacre, "Glenna Goodacre: Sculpture" Santa Fe: Encantado Press, New Mexico, 2009, pg. cover detail, 2, 5, and 238, illustarted.
Notes: This lot is accompanied by a signed copy of "Glenna Goodacre: Sculpture."Inscribed to inside cover: For Erica (sic) & Tom, Best Regards to you! Love, Glenna
From the sculpture garden.
ConditionOverall good condition with minor scuffs and oxidation to bronze commensurate with age and weathering. Scattered surface grime.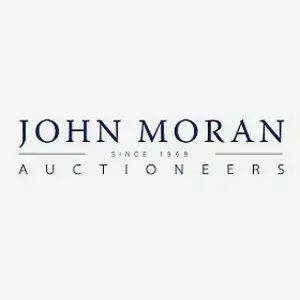 Live Auction
Start: Sep 21, 2022 15:00 EDT