Starting: $10,000
Giovanni Antonio Canaletto (1697-1768) Attrb. Signed:
Giovanni Antonio Canaletto (1697 – 1768) Attributed. Italian School. Oil on Copper in gold painted gold frame.Review out of frame, signature found on verso. See photos. Comes with a nice wood gold carved frame. Copper painting is left out of frame for buyer and bidder inspection. Copper from verso measures approximately7 inches wide by 5.25 high. Frame measures approximately 9.5 inches wide by a little under 8 inches high. A pupil of his father, Bernado Canal, Italian artist Giovanni Antonio Canaletto was from Venice and also studied in England. He was known for picture postcards with scenes of landscapes and ruins. Canaletto has sold for over $30,000,000 at auction and his father, Canal, has sold for over $300,000. 1% of hammer price for all sold items at Masters of Art Volume III Auction will be donated to the The Maine Audubon Society.
Condition
Reviewed by naked eye and under UV light inside and outside of frame. Good overall condition. Some rubbing on sides when viewed out of frame. Signature on copper on verso found. See photos including UV photos.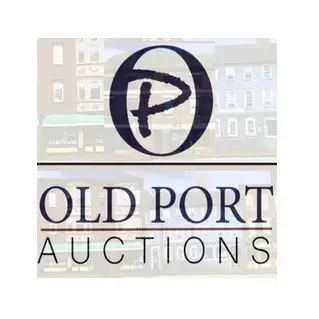 Live Auction
Start: Aug 21, 2021 13:00 EDT
End: Aug 23, 2021 09:41 EDT