Winning Bid: $225,000
Frank Tenney Johnson (1874 – 1939) The Lawless Frontier, 1930:
Frank Tenney Johnson (1874 – 1939)
The Lawless Frontier, 1930
oil on canvas
25 x 30.25 inches
31 x 36 inches (frame)
signed lower left: F Tenney Johnson A.N.A 1930
verso: titled and artist stamp (F. Tenney Johnson 22 Champion Place Alhambra, Calif.)
Considered a Master Painter of the Old West and the Father of Western Moonlight Painting, Frank Tenney Johnson was influenced by his artist peers of the time including Frederic Remington and Charles Marion Russell. Beginning in New York as an illustrator for numerous national magazines as well as for the Western novels of Zane Grey, Johnson eventually got a taste of the West joining Russell on a sketching expedition to the Blackfoot Reservation in Montana. Later in his career he moved to Alhambra, California where he shared a studio with Clyde Forsythe. At this point, his easel paintings became more popular than his illustrations so he concentrated on that medium, painting cowboys and Native Americans. Together, Johnson and Forsythe exhibited in the Biltmore Salon at the Biltmore Hotel in Los Angeles, California. Known mainly for his moonlight painting technique, he was also adept at painting compelling daytime scenes in a style utilizing knives, fingers, and brushes. "The Lawless Frontier" painted by the artist in 1930 is a testament to his remarkable skill as a painter. A rare daytime action scene by the artist, this incredible and new to the market painting, was purchased directly from the Biltmore Art Gallery circa 1930 and has been in the same family since that time.
Condition
The canvas has been lined to a linen support with an unknown adhesive. The surface is flat with no distortions. The canvas is stretched to its original wood stretcher that is in good condition. The title is inscribed in pencil on the top stretcher bar next to a stamp of the artist's name and address. The surface is covered with an evenly applied layer of varnish with a semi-gloss sheen. Under UV light (ultraviolet light) the surface is clean and cleared of oxidized varnish. Lines of inpainting fluoresce in the sky area and around the edges near the frame. The inpainting is refined and meant to minimize crazing that was caused by the artist's methods of adding siccative to the paint layers. The artist's signature and date are painted in the lower left corner and are clearly visible and un-altered. There are no signs of damage to the surface.
This painting is in excellent condition with no visible condition issues.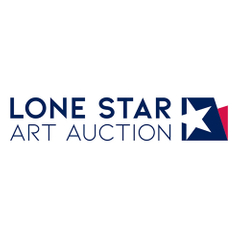 Live Auction
Start: Oct 28, 2023 13:00 EDT