Winning Bid: $705,600
François-Xavier Lalanne (French, 1927-2008) Two Moutons de Pierre:
Signed FxL and numbered 78/250 under chin; also dated 1988 and signed LALANNE on underside. Epoxy stone and patinated bronze.
Designed in 1979.
height: 34 in. (86.4cm)
width: 15 3/4 in. (40cm)
depth: 36 3/4 in. (93.3cm)
Signed FxL, stamped LALANNE and numbered 79/250 under chin; also dated 1988 and signed LALANNE on the underside. Epoxy stone and patinated bronze.
Designed in 1979.
height: 34 in. (86.4cm)
width: 15 3/4 in. (40cm)
depth: 36 3/4 in. (93.3cm)
Qty: (2)
Provenance
The Artist.
Property from the family of a Prominent Washington, D.C. Real Estate Developer (acquired directly from the above in 1988 through Christian Duvernois, New York, New York).
Footnote:
Literature
Daniel Marchesseau, Les Lalanne, Paris: Flammarion, 1998, pp. 34-36, 146 (other examples illustrated).
Robert Rosenblum, Les Lalanne, Geneva: Skira, 1991, pp. 76, 122, 124, 127 (other examples illustrated).
Daniel Abadie, Lalanne(s), Paris: Flammarion, 2008, pp. 186-187, 190-191, 322, 325-326, 335 (other examples illustrated).
Les Lalanne at Fairchild, exh. cat., New York: Paul Kasmin Gallery; and Coral Gables: Fairchild Tropical Botanic Garden, 2010, n.p. (other examples illustrated).
Adrian Dannatt, et al., Les Lalanne: Fifty Years of Work 1964-2015, exh. cat., New York: Paul Kasmin Gallery, 2015, pp. 77, 88- 89, 106-108 (other examples illustrated).
Paul Kasmin, Claude & François-Xavier Lalanne: Art, Work, Life, New York: Skira Rizzoli, 2012, n.p. (other examples illustrated).
Adrian Dannatt, François-Xavier & Claude Lalanne: In the Domain of Dreams, New York: Rizzoli International Publications, Inc., 2018, pp. 18, 84-89, 181, 192-193 (other examples illustrated).
Note
Throughout his sixty-year long career, François-Xavier Lalanne is best remembered for his unique, amusing, surrealist and undeniably poetic take on the animal kingdom. Among the creatures that inspired him the most, aside from the gorilla, the hippopotamus, and the rhinoceros, are the sheep. The French designer's fascination with the bovine animal started early. It was not an uncommon trait as before him, many Surrealist artists including Salvador Dalí and Henri Matisse revered the sheep as an important source of inspiration, and in fact channeled the oneiric dimension associated with the animal ("counting sheep to sleep") to suggest an otherworldly dimension.
François-Xavier Lalanne presented his first sheep creation in 1966 at the Salon de la Jeune Peinture in Paris. Consisting of 24 wooly pieces (some headless, others featuring bronze sheep faces), the flock was described as the most extraordinary show stopper, partly due to their surprising functionality. Indeed, depending on how they were arranged in the space, the sheep could serve as a bed, a sofa or a chair on which the visitor was invited to recline. As Lalanne himself explained: "The sheep in a Parisian apartment: it's a bit of the 'countryside in Paris.' It's always easier to have a sculpture in an apartment than a real sheep. And it's even better if we can sit on it." The idea to present a life size sheep that also functioned as seat was not exclusively for the sake of whimsy. As is often the case with François-Xavier Lalanne, the sculpture relied on a witty and subtle play on words. In French, the word bergère is used to describe a specific, and very comfortable type of chair, which appeared in the 18th century. The same word can also mean "shepherdess," and therefore refer to the female shepherd who tends sheep. Through his creation, Lalanne used the functionality associated with the first meaning of the word, and paired it with the image associated with the second meaning of the same word; thus combining the two meanings into one image: one materialized idea. Titled Pour Polyphème, the group was conceived as a clear allusion to the Greek mythological story of Odysseus' escape from the cave of Polyphemus by clinging to the underbelly of a sheep. This literary reference not only proved Lalanne's deeply rooted training in classical art, but also enabled him to strike an artistic coup. Just like Odysseus, "the man with a thousand tricks," Lalanne used the sheep to his advantage, as a ruse: instead of hiding underneath the animal's underbelly to escape from a dangerous place, Lalanne sat on top of the bovine to infiltrate an equally scary place; one which did not welcome him: an exhibition space originally solely devoted to painters. By presenting his flock in a painting show, and making sure every visitor would leave with this striking image in mind, Lalanne boldly blurred the lines between painting and sculpture. Through an ordinary, common animal, he revolutionized the art establishment, in a "gentle" way. As the designer put it himself: "I wanted to do something very intrusive, because if you present a small object, no one sees it (…) This idea of a herd struck me as a peaceful idea (…)"
The 1966 installation proved so successful that Lalanne went on to design another model of his famous sheep in 1979. After moutons de laine ("wooly sheep"), Lalanne created moutons de pierre ("stone sheep"), made of patinated (cast) bronze and epoxy stone – as exemplified by the present five works. Such new material added versatility to the sheep, which could now be alternatively exhibited in a domestic interior or displayed outdoors in a grassy field (as opposed to the wooly sheep, bound to stay inside). Followed by a 1995 and a 2008 edition (the year of François-Xavier Lalanne's death), the moutons de pierre showcase the same stylized, almost archaic and naïve manner, made of straight, pure lines and minimalist and often times flat shapes – a loose homage to Egyptian and Assyrian sculpture, which inevitably impacted Lalanne during his brief time as a guard at the Louvre Museum in December 1949.
The present flock of five sheep was executed in 1988, in accordance with the stylistic guidelines associated with the 1979 model. From an edition of 250, they were commissioned directly from the artist by their first owner (in the family of whom the sheep descended), through their fine art advisor, and close friend of Claude and François-Xavier Lalanne, Christian Duvernois. Consecutively numbered (#78 through #82), the sculptures guarded the entrance of the philanthropic family's estate, Merrywood, for nearly thirty years. The Georgian style mansion perched on the banks of the Potomac River near Washington, D.C. was once the house of Jacqueline Kennedy Onassis, at the time Bouvier, and today is known as the Embassy of the Kingdom of Saudi Arabia.
Condition report:
To receive a complete Condition Report on this Lot, please contact Specialist Raphael Chatroux at [email protected]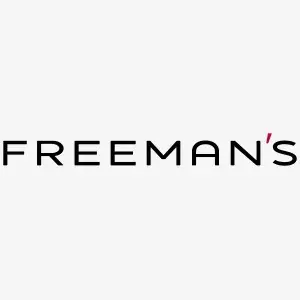 Live Auction
Start: Nov 17, 2021 11:00 EST
End: Nov 18, 2021 06:08 EST