Starting: $13,000
Fossilized Sabertooth Smilodon Populator Skull Fragment:
South America, Uruguay, Pleistocene (Ice Age), ca. 1 million to 10,000 years ago. Wow! This is a partial skull from the largest Smilodon genus, Smilodon populator, a prehistoric predator with saber teeth – more commonly known as the saber tooth tiger! This skull is 100% original material from the back half of the cranium, with a prominent sagittal crest, and great coloration throughout – the interior cavities are a fascinating look at the fossilized bone structures. The rareness of any Smilodon make for a highly coveted collector piece and is simply amazing to behold. Populator genus is not readily found, and this is a rare chance to acquire the largest species of Smilodon, the king of megafauna carnivores! This cat could have 12 inch (30 cm) canine teeth and was 4.5 feet (1.3 meters) tall, weighing at approximately 220 to 470 kg (490 to 1,040 lb.)! Holding this half skull gives a wonderful impression of the size of these cats! Size: 8.5″ L x 6″ W x 7″ H (21.6 cm x 15.2 cm x 17.8 cm)
We cannot stress enough what a rare chance this is to have a skull that is 100% original material from such a coveted animal! Smilodons are an extinct saber tooth cat, that roamed the Americas. This was a muscular cat, with huge canine teeth with were the most iconic and memorable part of these creatures. They lived in forests and grasslands, ambushing prey such as camelids, horses, deer, ground sloths, and even mastodons. Smilodons certainly filled the niche of mega-carnivore with teeth adapted for killing megafauna much larger than itself. Because these kings of cats are so famous and popular, their fossilized remains are highly desired.
This piece has been searched against the Art Loss Register database and has been cleared. The Art Loss Register maintains the world's largest database of stolen art, collectibles, and antiques.
Provenance: private Rome, Georgia, USA collection
All items legal to buy/sell under U.S. Statute covering cultural patrimony Code 2600, CHAPTER 14, and are guaranteed to be as described or your money back.
A Certificate of Authenticity will accompany all winning bids.
PLEASE NOTE: Due to recent increases of shipments being seized by Australian & German customs (even for items with pre-UNESCO provenance), we will no longer ship most antiquities and ancient Chinese art to Australia & Germany. For categories of items that are acceptable to ship to Australia or Germany, please contact us directly or work with your local customs brokerage firm.
Display stands not described as included/custom in the item description are for photography purposes only and will not be included with the item upon shipping.
#167089
CONDITION
Professionally prepared, 100% natural material and no restoration or repairs! Partial skull as shown, back half. This is a rare piece.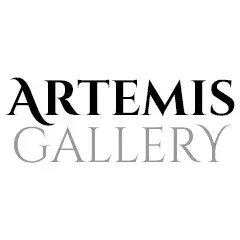 Live Auction
Start: Oct 28, 2021 12:00 EDT
End: Oct 29, 2021 13:50 EDT